Super thrilled to announce that the long awaited eBook is finally of the 5 Nuggets With Rads ready for download!
Long Story:
It all started in January 2018. Check this post for when and what my frame of mind and intent was back then.
Collating all the pieces was a fair amount of work and I had all that done before I rung in 2019. Just EDITING the piece together took all of January! Ok, not ALL January. But I had a whole bunch of things to attend to in January and this slipped down the list. Figured, I would release it on my birthday, which is basically Groundhog's Day – February 2nd. A landmark sorts you know, so one day when I get old and wrinkly, I will have this birthday to look back and say "Once upon a time, in my mid-40s there was this birthday that made a difference. Coz that was the day when the short eBook that I put together of a project I ran on Instagram with some fabulous ladies came together!"
If you are new here and don't follow me on Instagram, then let me introduce you to this project that I stuck on for the entire year 2018 and I got to feature and ask women (and girls) what they believed in and shared those as #5NuggetsWithRads. It was a project not only dear to my heart, but seemed to make a difference in many a young woman's day and thoughts. For that reason alone, am filled with glee and gratitude that I stuck with it as long as I did. The learning has been tremendous and especially more so as we revealed parts of it each week.
To quickly read what my thoughts were in January 2018, check the Instagram post that started it off. or the blog post here
Intrigued?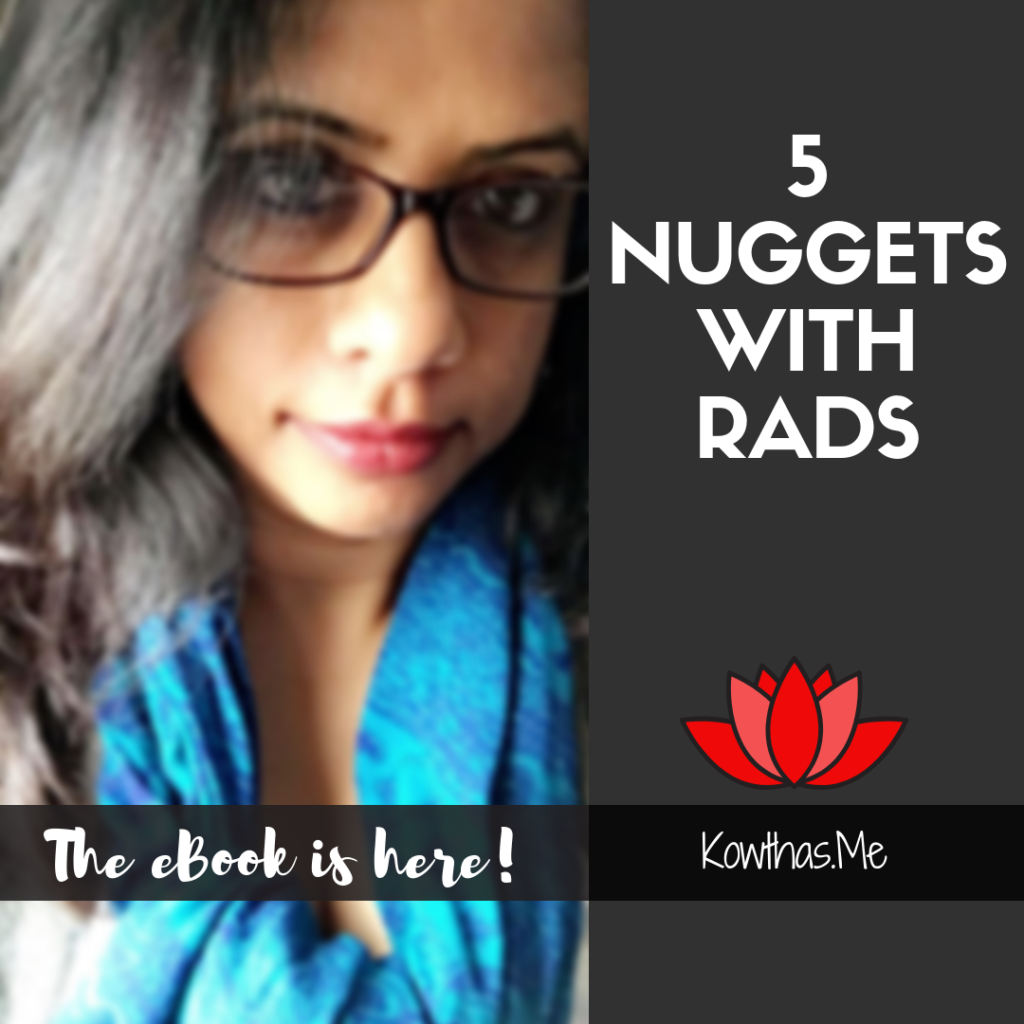 Download the collection of the 2018 #5NuggetsWithRads series ! 🙂
---
Or just click on the full screen and read it here, like a magazine!