So, one thing led to another, as they always do on twitter, and here I am hosting a Secret Santa gift exchange for the holiday season coming up right around the corner!  🙂
This post is to see who all would be interested in participating. This isn't for all, coz there is some amount of trust, faith and giving that is involved, and if you aren't entirely comfortable about ME knowing who you are and where you live, then I'd suggest you not sign up.
I am a grounded sane woman and if you knew how to click a few links around, you'll get my whole history and my grandma's as well to boot! I am Rads, and live in DC Suburbs, with 3 kids and a dog and am generally considered to be a gregarious, fun and funny person and oh trustworthy too. That's all I can tell, and it's your call on how to proceed, but its' safe to assume I am okay.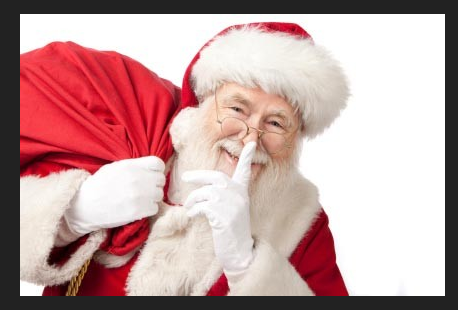 Now, let's get cracking. Here are the rules.
This is open only to folks in US. Sorry, no Canadians either, coz am not sure of the postal charges, so Sorrryyyyyy!
1. You sign up here in the comment box. Just to say you are participating. I have a list churning on twitter as well, and we are 10 of us, but this post is to reach more folks and maybe we will cap it at 20 for this year. (start slow they say)
2. I'll put you on a list and once we are done collecting, I'll reach out to you personally to get more details, like your DOB, social security, and such. I AM KIDDING! I need a street address. So just email me your snail mail address at rads.kowthas@gmail.com with your address. Coz these are gifts that you will get. So. No, I just need a real name and an address where you can receive the gift.
3. November 15th weekend will be the day I will start handing you out the name and address of the person you will gift to. I will not reveal or make the connection between the real and the online identity to the person I hand the address out. 
4. Try and wrap up your gifts by December 10th 2013. You do want a stress-free holiday season right? So, send this off and you can focus on other things in your life like, what to cook, bake, which relative to avoid, and when you can schedule that badly needed massage etc.
5. Grin and be happy with WHAT YOU RECEIVE! Happy Holidays!
So this is how it will work:
1. You will get an address in the mail. (No online identity, just the real name and maybe a suggestion on what their interests are)
2. You pick a gift anywhere between $8-$10 . Do not be stingy. Do not go overboard. Be sensitive. Try not to get religious. Be good. No gag gifts please?
Factor in your postal costs of course.. But, It's the holidays, so do give!
3. Once you've sent it off, let me know. (just so there are two of us watching and waiting in anticipation)
4. Once you receive yours, let me know. Cannot stress how important this is. So I can let the gifter (that isn'ta  word right?) know. Let the world know. Tag me if you are on twitter – @rads – or write on my page   – or write on your blog, – click a pic, jump with joy and celebrate the goodness that still exists in pockets all around the world.
5. We sit on our respective couches safe in the knowledge that we made someone somewhere, a complete stranger happy by our thought, doing, time, effort and money.
Done!
ps: Why do I have to participate?
Long answer:
It will make you a larger person from inside out. There is just not enough *giving* in everyday life. Yes, you donate to the Veterans, to the orphanage, to your church/temple, to the maids, to the ones who don't have, but giving to someone just for the pleasure of giving and not because they need that tangible gift, but to know that someone willingly signed up to buy you something, now, that is out of the world.
You will have to participate to know and feel it.
Short answer:
Coz you can.