Reshkitchen.com –> Featured as part of the Inspiration Series that Rekha runs on her super popular food blog. Read about me, my outlook on life, how far Ive come in life, health, keto and social media.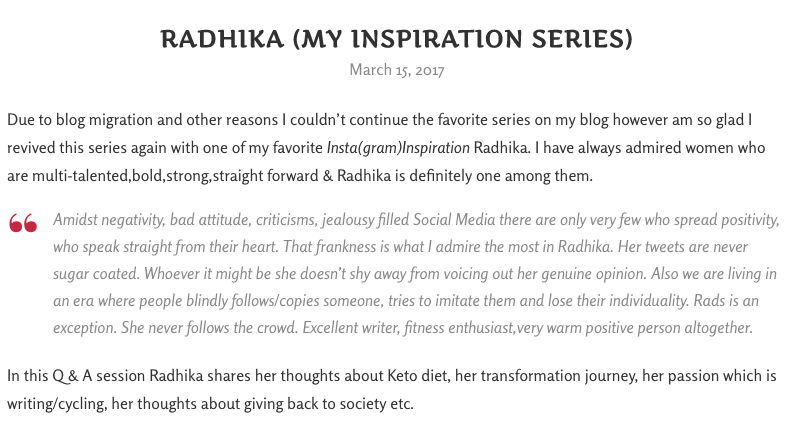 My biggest source of pride and honor was to be featured on Her Story, a Your Story publication, in December 2015. Read more here.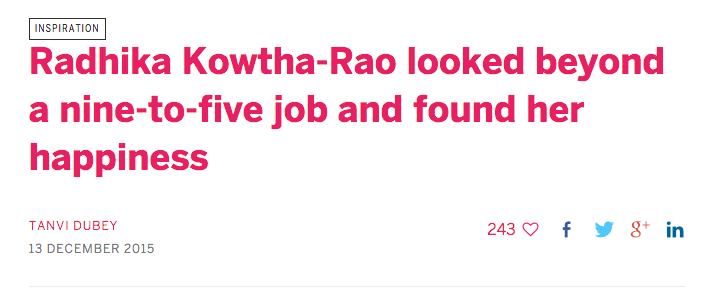 I was also interviewed on Radio Zindagi's Telugu Channel. Listen here.
Also profiled on:
I am a freelance writer. My writings have been featured and published in various online and print magazines. A few are listed below: