Hey there, welcome to WORKSHOPS WITH RADS 🙂
Thanks for checking in here and your interest in what I have to offer. If you are here, for the first time, do check out my ABOUT ME page first maybe?
I have reached a place in life where I feel the immense need to give back. After spending time, effort, tasting moderate to good success in all my endeavors, I want to be able to share and raise others around me who could use that little nudge or push. I believe every single one of us is capable of greatness. A feeling that's incredibly personal and deeply intrinsic. One that stems from believing and then executing your thoughts to manifest this amazing form of yourself! Unlike a mirage, this YOU can see, touch and feel.
Ultimately, I believe that our life's true meaning is to find what we are capable of. This journey is made of days, time and experiences and one which enables us to arrive at that meaning.
Here are the few workshops that I offer. More will be added as I see the need.
Mindfulness Series: Workshops With Rads
---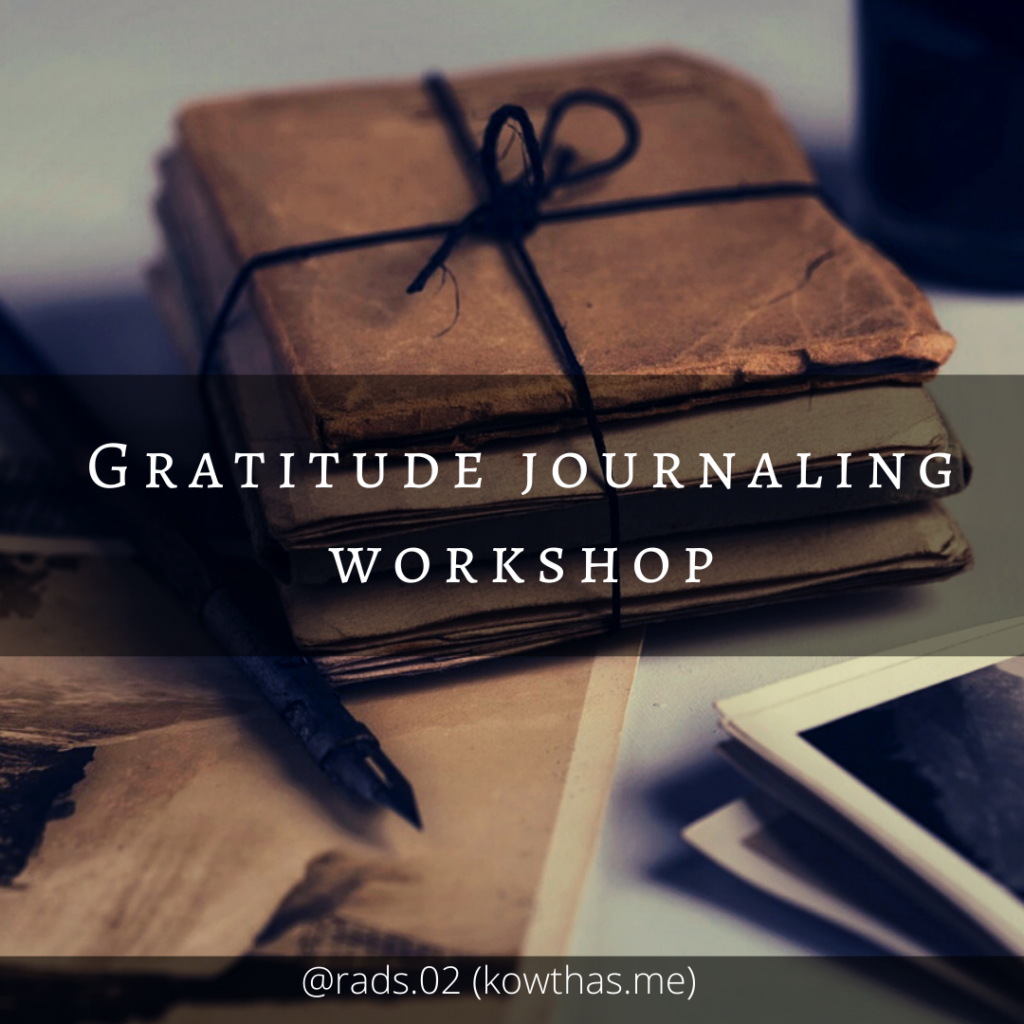 Learn about gratitude, why it matters, how we can benefit from its practice in this one hour workshop/course.
Click image for details and what the workshop will entail.
---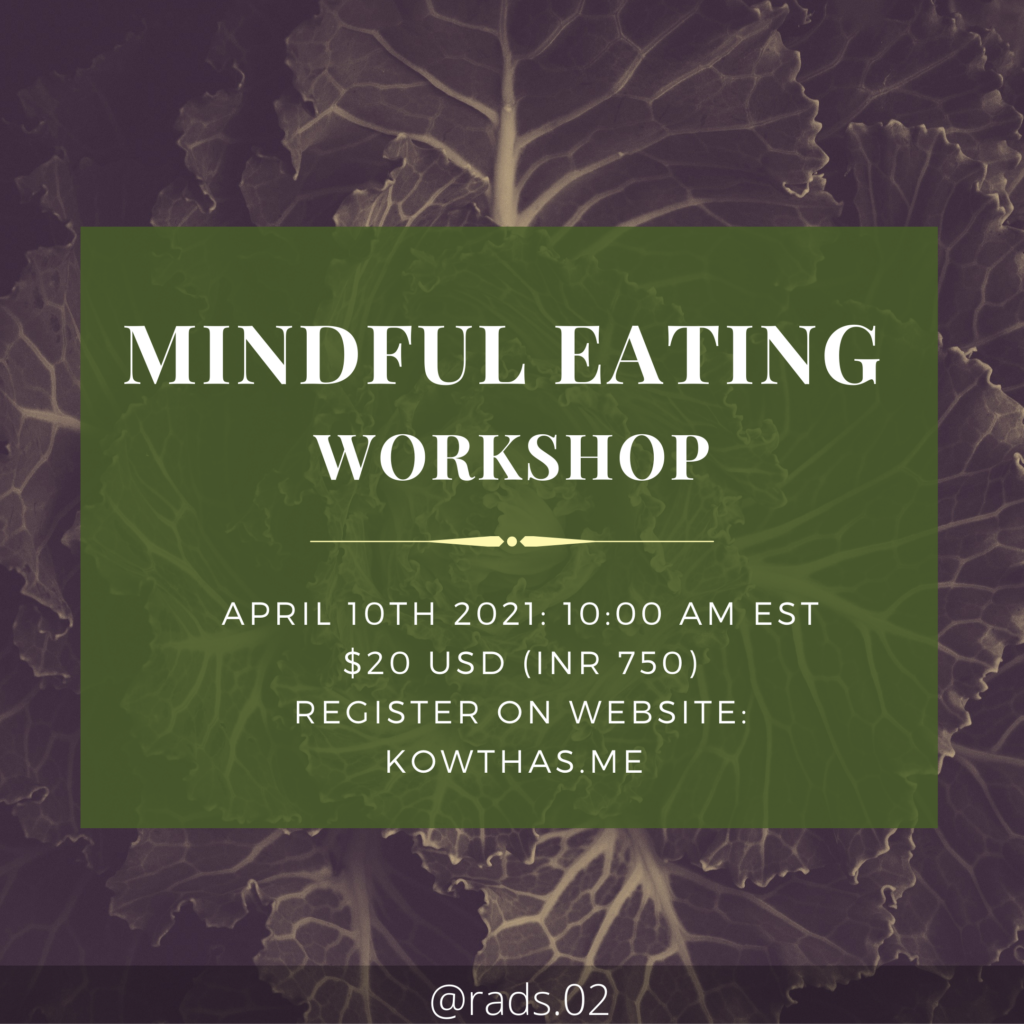 Learn about how mindfulness while we shop, prep and eat our food matters and how it benefits in the long run. This will be a one hour workshop/webinar.
Click image for more details.