Ice cream. Who doesn't like ice cream? Ok, maybe a few of you exist, but I speak for myself. I am the kid who was raised during the time when we really didn't have a refrigerator at home to buy ice cream and stock up. The ice cream was reserved for those special times when we would go out for dinner as a family and end it with ice cream. It was a treat, a special ending to an outing as a family. Ones that childhood memories hold high.
Fast forward to my kids' childhood and well, there's almost always a tub of ice cream in the freezer if not two for the different flavors and brands that appeal to their tongues. I am super guilty of picking up that little pint out of the freezer late in the night and grabbing a spoon of the deliciousness. It was a comfort thing I'd assure myself, a comfort from the days gone by. Maybe it was. Maybe it was just emotional eating. or maybe it was just that ice cream is just really super delicious!
When I started low carb, I looked for a sugar-free version and found Breyers and Halo-Top were the two who did offer that option, but they were not always available. So, the next thing I knew, I was googling and finding other ways to hit that ice cream soft spot!
Below is a vegan, sugar-free ice cream. It is creamy, cold, delicious, sweet enough and flavored just right and I love the Strawberry-Rasberry version the best.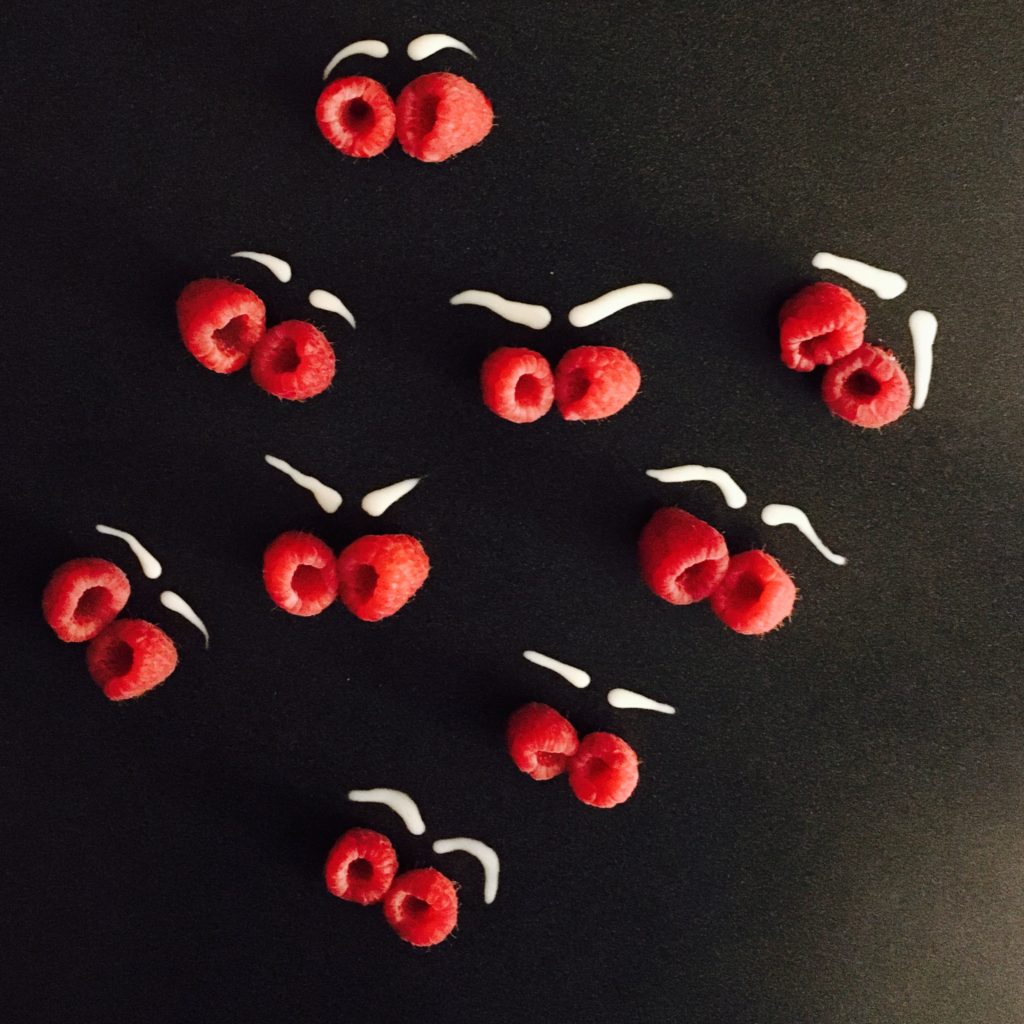 RECIPE FOR SUGAR-FREE ICE CREAM (BERRY FLAVOR)
All it requires is just 3 ingredients. Rest are optional. Also, no ice cream maker. Yay!
1 cup coconut milk
0.5 cup berries, blended coarsely
2-3 packs of Monk fruit (or other natural sweeteners)
1/4 tsp salt (helps with softness)
Optional – Vanilla or other essences
I use a can of Thai coconut milk. Refrigerate it, so I only use the thick creamy part and empty out the water that floats to the top. The main point to remember is to ensure that very little water gets in. Coz then that would crystallize and that's no fun.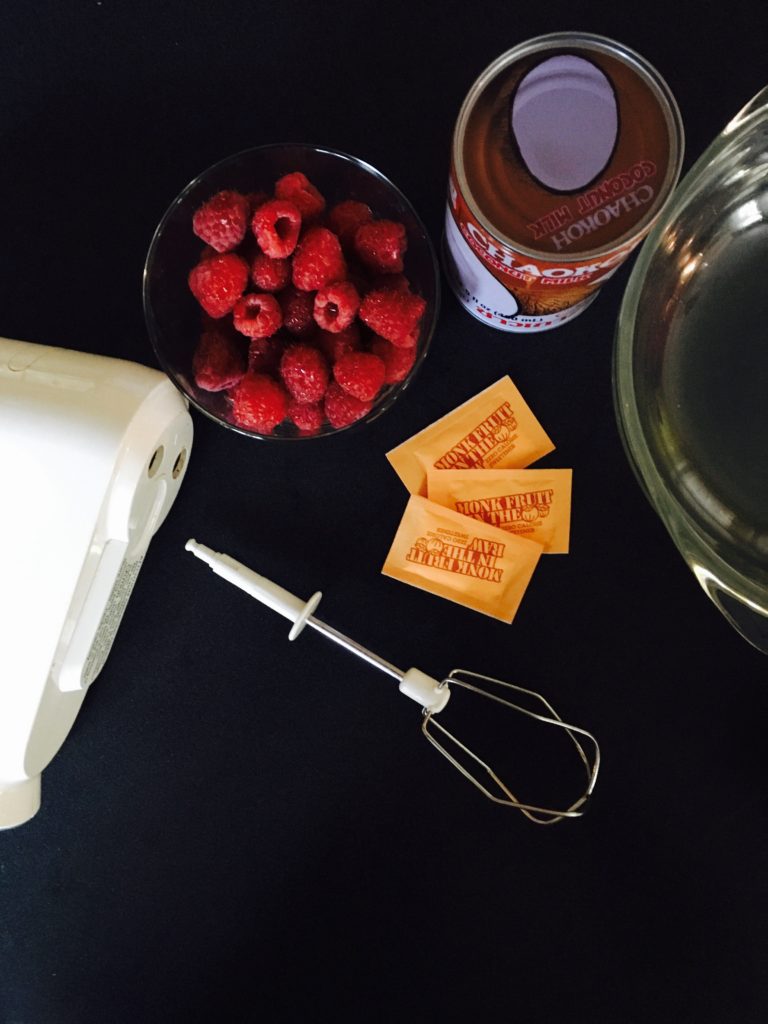 Coarsely crush or blend the berries together with the sweetener. It really depends on how sweet you want the ice cream, so use it accordingly. I like biting into a berry/the seeds when I eat my ice cream, but it's your call, you could go ahead and make it smooth as well.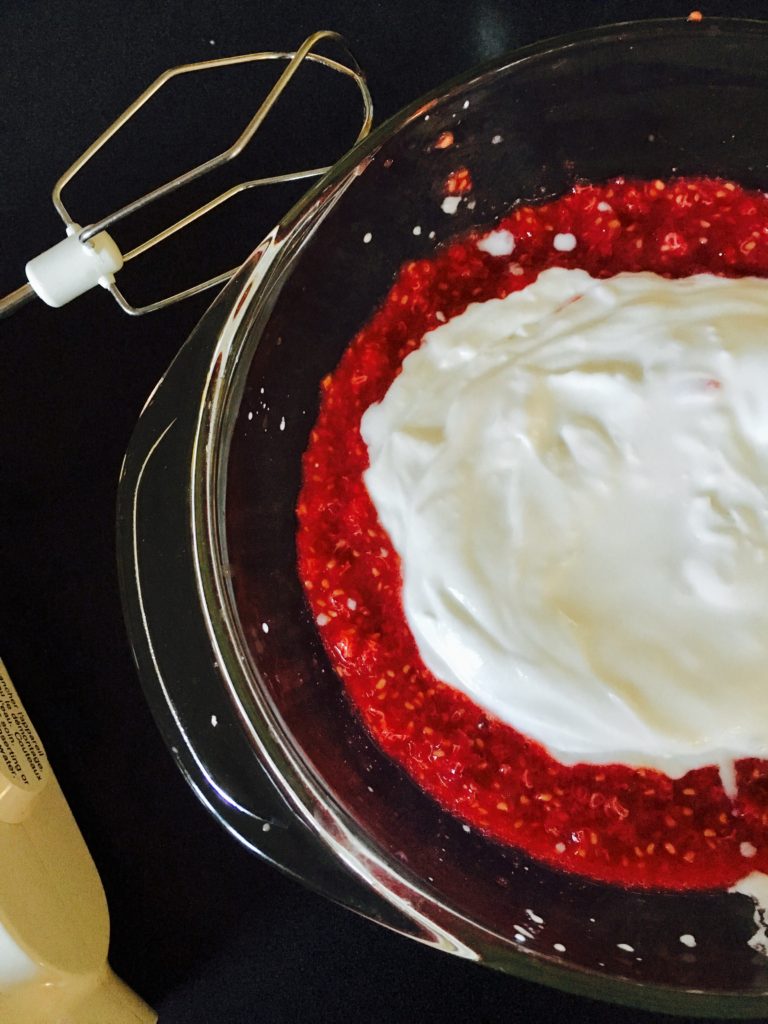 Mix the two with the pinch of salt (and/or essence) well and place it in the freezer.
Three hours later, you have your ice cream! I usually beat it a bit and return it to the freezer for an additional hour before I dig in. 
You could eat a scoop as is, or add melted butter with cinnamon or some nuts or even some sugar-free Torani syrup for an added jazz and enjoy!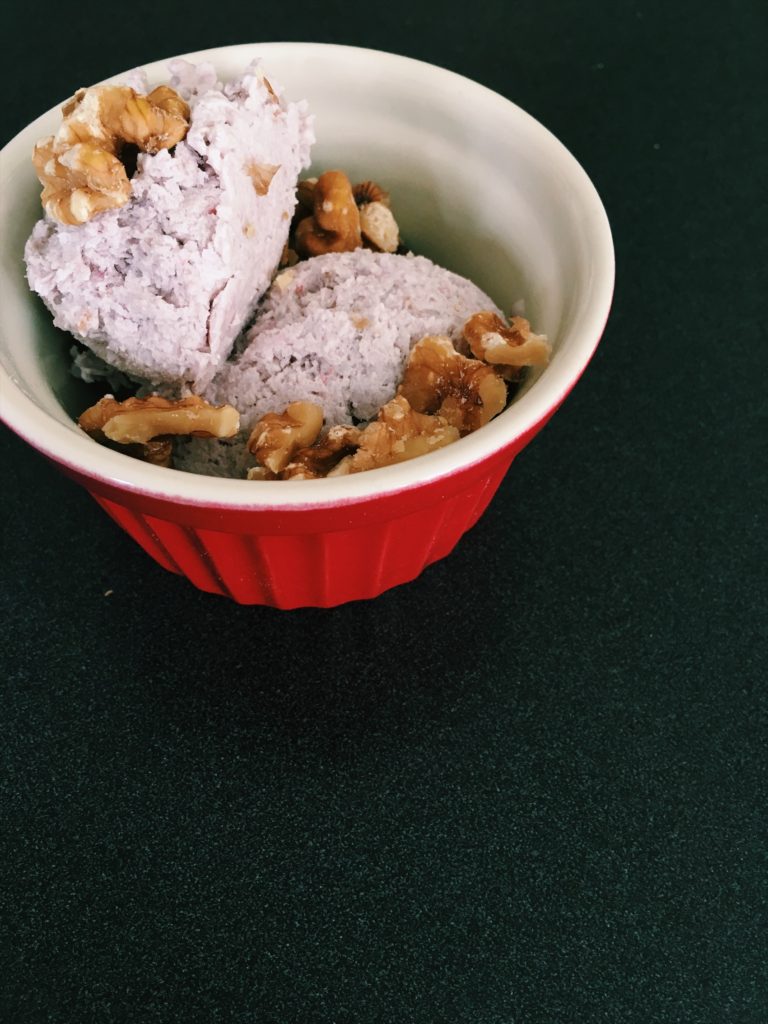 PS: I tried the avocado ice cream, did not like it much. Maybe I just like avocados best in my guacamole and not cold.
***
If you like this recipe and if you'd like to check out the other low-carb recipes I have, click the link below. This is part of the #AtoZChallenge that's running around blog circles this month and I've been making my way through the alphabet.
Other Low-Carb Recipes and The Alphabet ones
***
If you do try it out, would love to hear from you! Thanks 😉