BOLD AND BEAUTIFUL.
Yes, that daytime soap opera that drew me in every afternoon in Brussels and continues to enamor folks during lunchtime!
It's funny when I think about how I have always equated a soap opera to a train journey. Anyone can hop on and hop off at whatever station or town as the train chugs along, and you are most definitely promised entertainment and a good view as long as you are on that train.
It didn't matter if you missed an episode, coz it really did not matter in the long run coz the content and story line was just a support system to the main draw! The main draw that is human lives and emotions and drama that swirls and holds us all in its sway. Humans are so drawn to emotions and the stories that we create for ourselves, that we continue to come back to our most favorite pastime as a child.
Story Time.
Is it conditioning then?
Or is it something a lot deeper? To be drawn to something that is so ridiculous and incongruent that your logical brain is screaming "Are you seriously kidding me right now?" but there you are so glued to the idiot box and clapping your hands in mild ecstasy as you see the same story hashed and recycled in so many forms.
Made me wonder the number of times we get drawn into others' drama in the exact similar way despite all the sensors going off and our left (logical) side of the brain is trying real hard to steer us away from it all! We do not attract drama, but we are drawn to it. A subtle difference when you break it down.
It's not too far from how much our brain is drawn to sugar and carbs when you think about it.
As you ponder on that quick detour I took, here's the recipe for this awesome dish that I made. It's low carb and low calorie and bursting with flavor and is good for you! Yeah?
BAMBOO STIR FRY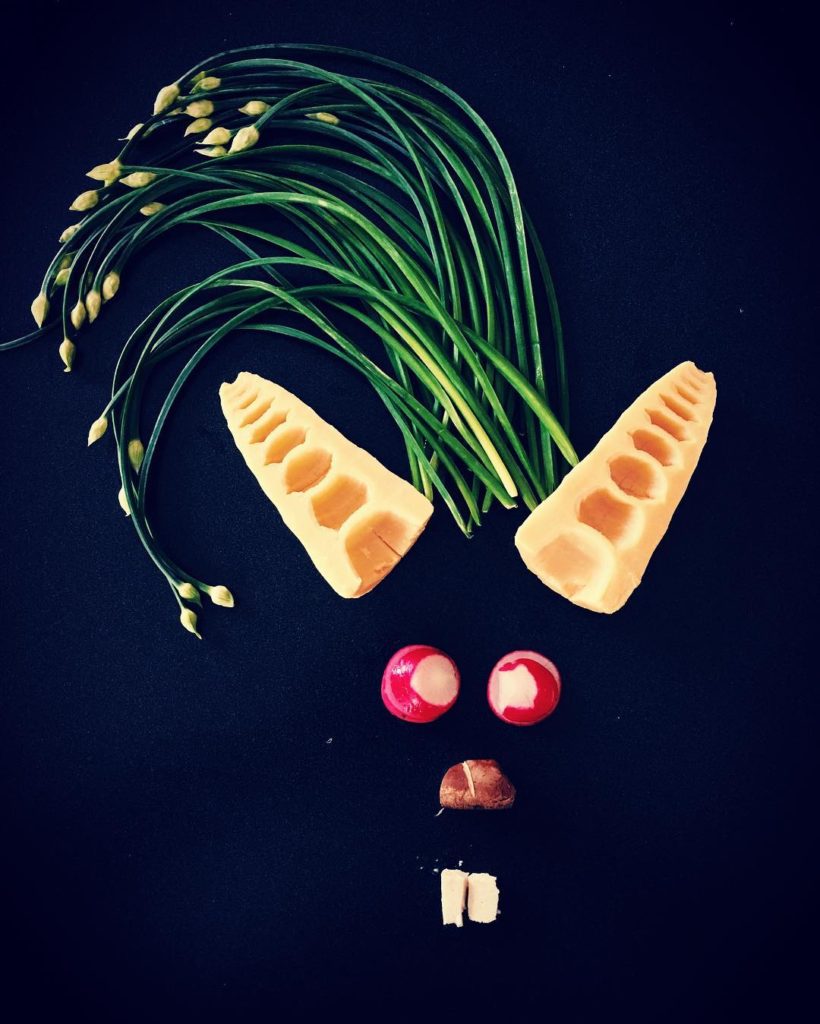 See a B for Bunny there?
So yes, I used Bamboo shoots, Radishes, Tofu, Shiitake mushrooms and also threw in some Green beans.
Why bamboo shoot? This is why! It may look like it's gotten sugar, but when you are using 1/2 cup with other low carb vegetables it is not much in the grand scheme of ITFYM (if it fits yoru macros) lifestyle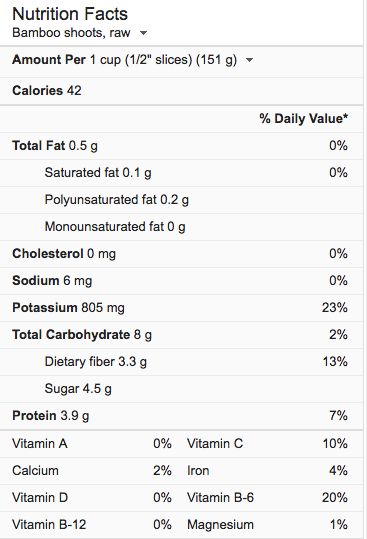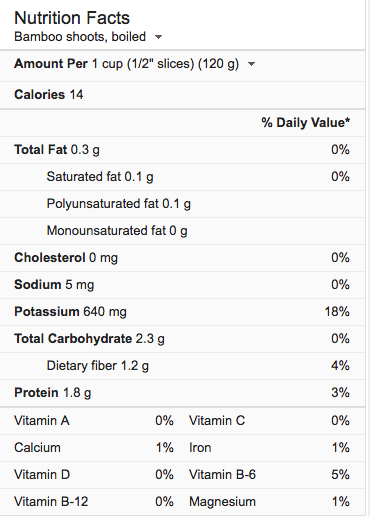 You'll find bamboo shoot in the ethnic/asian grocery stores. Try and avoid the canned if possible. I've seen these pale yellow colored hollow cones floating around in a large bucket of ice cold water at my local grocery chain (Lotte)
Ive always walked past it quickly, not really knowing what one can do with it, but once Keto happened, every vegetable out there is fair game1 So today I picked up one little cone and bagged it. It is soft and mushy on the outside but felt it would be firm once dry. The checkout lady was from Nepal and she is an ever-smiling young thing, so naturally I asked her if she ever ate this bamboo shoot.
Oh yes, she declared excitedly. You eat spice no? Then just cut it up, keep it separate and then make your onion masala, add this and eat with roti!
Oh! How simple, I declared and headed home and promptly made a stir fry! I mean, if making it Indian style was so easy, we must explore and push boundaries right? So I did.
RECIPE FOR BAMBOO STIR FRY
Making faces is optional of course, but I would encourage you to play with your food. You will like them better. No kidding.
Chopped each of them in smaller bite sized portions.
In a pan, add 2 tbsp of coconut oil (for fat) and let it smoke. Add 2 dried red chillies, and then add the meaty mushrooms, radishes, and beans and push them all around and together for a few minutes. Then add the chopped bamboo shoots, the chives, and the tofu and mix it all.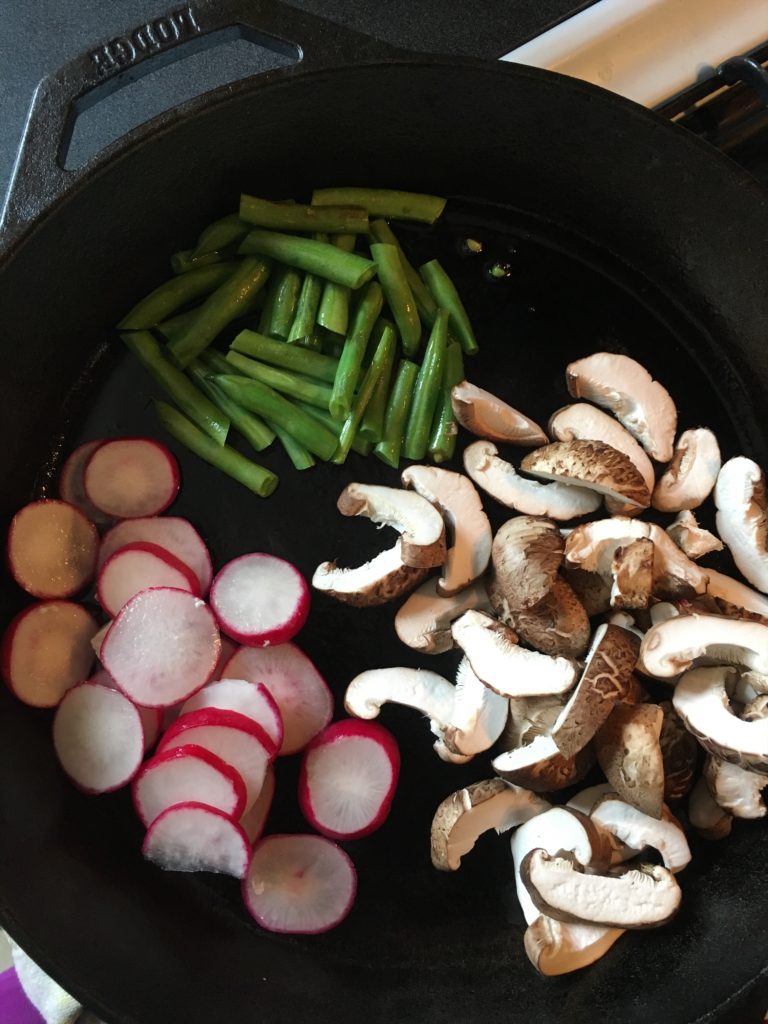 Add 1 tbsp of sesame oil, 2 tbsp of soy sauce and 1 tbsp of chilli sauce. (I like it hot, you could temper it down if you'd like)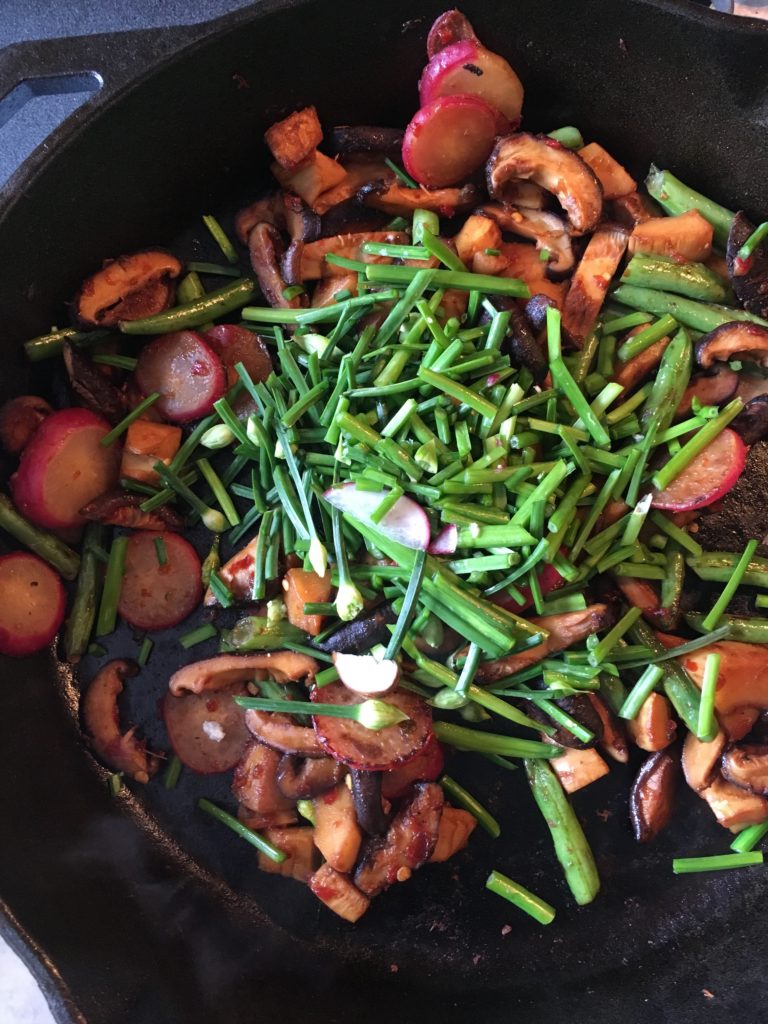 Mix it all in together, spoon into a bowl and dig in.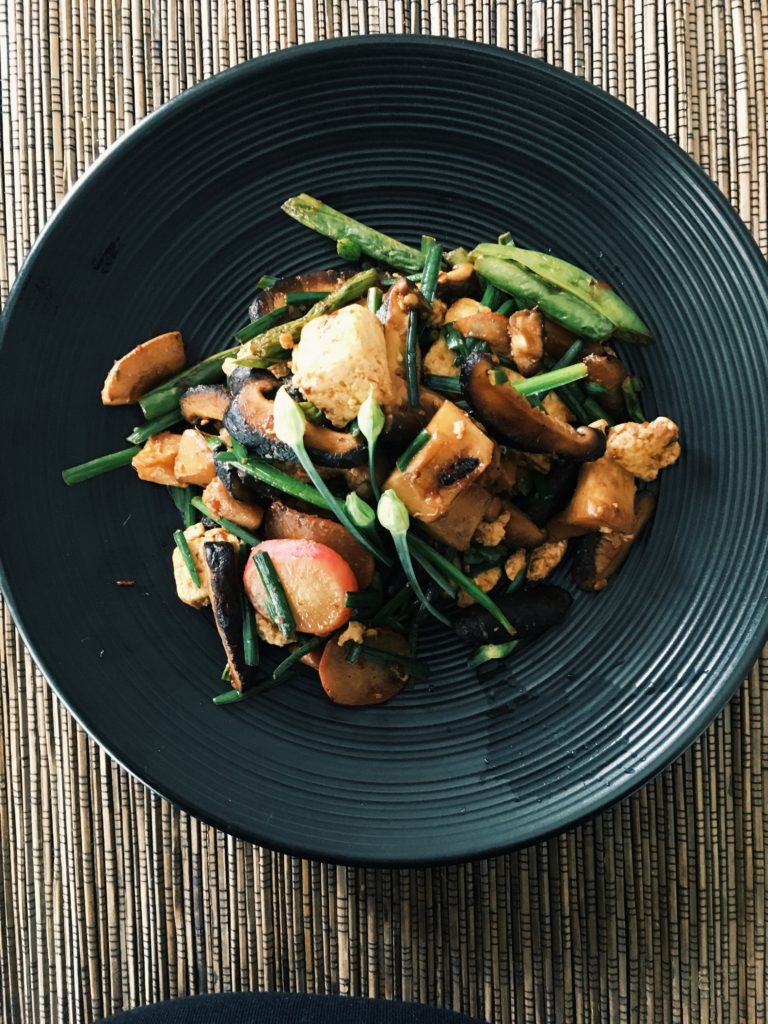 If you have a partner or a kid who want to eat "normal" then add some leftover rice or make some noodles to the bamboo stir fry and fold in the vegetables together.
Done!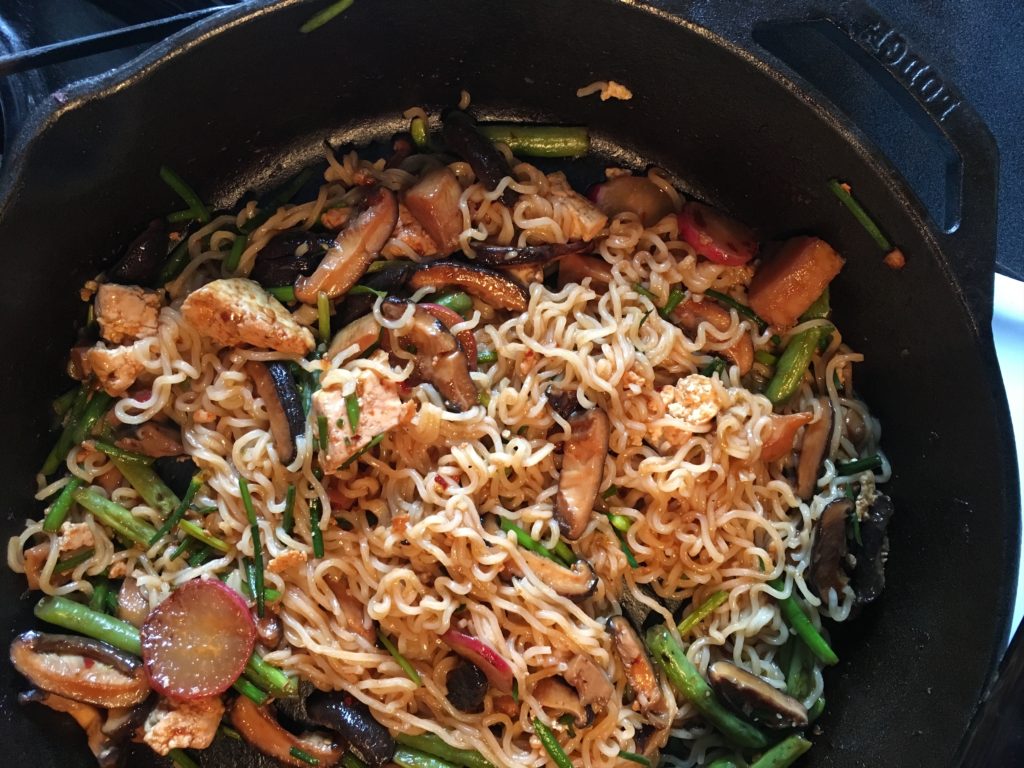 Like? If you do make it, let me know and/or tag me 🙂
Other low carb vegetables that start with the letter B are:
Green Beans
Button Mushrooms
Bitter gourd
Will link recipes as I get to them.
Enjoy and always check nutrition values before you start cooking/eating them veggies! 
***
This is part of the #AtoZchallenge where I am posting a recipe a day mostly related to Keto or the low carb diet. If you are new and here the first time, these are the earlier posts:
A – Grilled Asparagus with Lemon Butter 
***