Apparently our office won some Edy's contest. Courtesy, our dear HR director who always manages to keep winning contests that involve food treats for us. This is the 3rd such treat in my short 6 months, so go figure!
In any case, so we had won a Freezer full of Edy'z dibs late summer! It finally arrived this morning. The dear lady even did up a festive mood in the area. So she announced it to us in an impromptu staff meeting and after the intial euphoria subsided, we all gathered around and stared at the treats like kids watching a magician, open-mouthed and wide-eyed. Everyone, including the big guns looked at the rectangular red freezer in deep thought, as each wondered what kinda impact this would have on our working hours.
Such introspection I tell ya.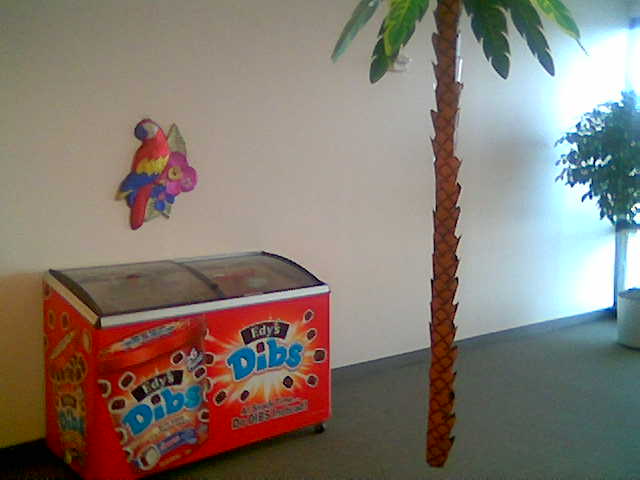 I had no idea Dibs came in so many flavors:
Mint, Chocolate, Crunch, Rola, Vanilla, Peanut Butter.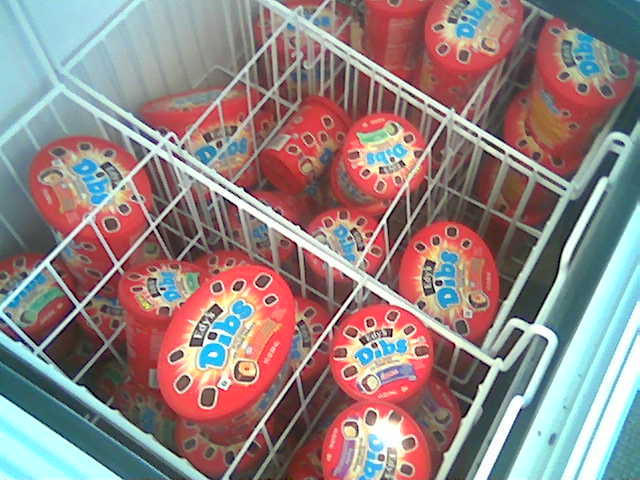 Oh, we qualified for 1 more refill after we've exhausted the gazillion teeny dibs that are piled waist high.
Life is good huh?