Waiting till the evening for the fireworks to start on July 4th was getting to become a bit of a drag [though that's a whole new story on how we did watch the works in drenching pouring rain] we decided to run out and watch Hancock.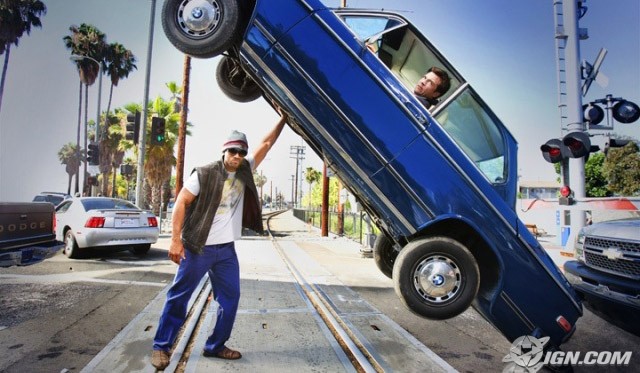 I liked the movie. Then again, I love Will Smith. The guy's amazing in absolutely whatever he does. Been watching him since 'Fresh Prince of Bel-Air' and he never fails to deliver.
That aside, the movie isn't hugely spectacular. Nor does it leave you wanting for more, and neither does it leave you hanging with unanswered questions. The characters are loosely sketched not involving depth, drama or even instilling the need within the audience to want to know more. You know what I mean?
Sure, there is history between our man and Charlize and you spot that from the moment she makes an entrance , but one doesn't feel the urgency to know what and who the heck are these two "super" folks.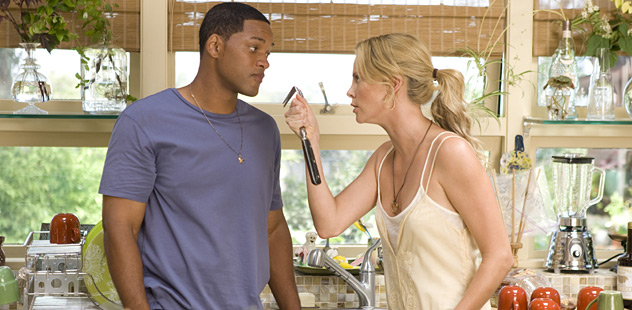 There's a teeny bit of comic relief when they hit and smash each other up or at least try to, and she looks a tad mature but yet quite gorgeous and sexy. Especially in her superwoman suit.
Jason Bateman playing the mortal husband of Charlize quite the sweet guy. One can't help but feel a camaraderie with the character tinged with empathy as he tries selling his stuff. Then again, there isn't huge melodrama or tears towards the end when there is a bit of a surprise. The storyline is simple, not too hackneyed or cliched [Unlike some of the reviews floating around] and offers just the right element of mystique, laughs and believable fiction.
Don't expect fireworks from Will Smith in terms of action. His style's intact tho'.
The movie is meant to be watched with as much interest as you'd read a Superman comic at the stall or the dentist office. It provides the entertainment you want without taxing your brain on the whys and the whats and the science of the film-making, strategy or story. The good and clever thing is that the makers have left the ending just at the point where a sequel could very well take off.
If anyone' s seen it, what the heck and where did the eagle come from in this picture? I mean, I know there's a symbolic eagle around the character, but this?