yes, I took some time off work, drove to my local school, and cast my vote. From the time I parked to the time I got back in the car, it took all of 2 minutes. More of the 2 minutes spent walking in than in doing the more important task of hitting the buttons.
Polls opened this morning at 6 am and Virginians have been maing their selection for the US House of Representatives and of course the Senate. Maybe some of you may remember the 'macaca' incident that bothered and flamed many desi americans quite justifiably over the past summer. Of course the Democrats made most use of Allen's mis-use of words while pointing out to our very own 2nd generation desi kid. I even blogged about it.
In my annoyance I had generously donated an amount to the Webb campaign, then, and so continue to get flamig emails – not a single one not denouncing his opponent. It's quite amusing when you sit back and think about it, but why do campaigners always, always bad-mouth the opposite party? I mean, is that the lay of the land, the way the game is actually played all across? Coz I don't see any such harsh mud-slinging in schools, and even colleges. It's always "I can do this" "i can get you this" so please vote for me" NOT "I can do this better, look at him, he's a racist, or he did what? can you even trust your country leave alone your son's education to him? "
I was never politically inclined, so I'd never understand their machinations…
In any case, I like the fact that one of the parties already sends you home a sample ballot. It's like a trial run for you at home, and depending on who's sending you the ballot, the answers are highlighted accordingly.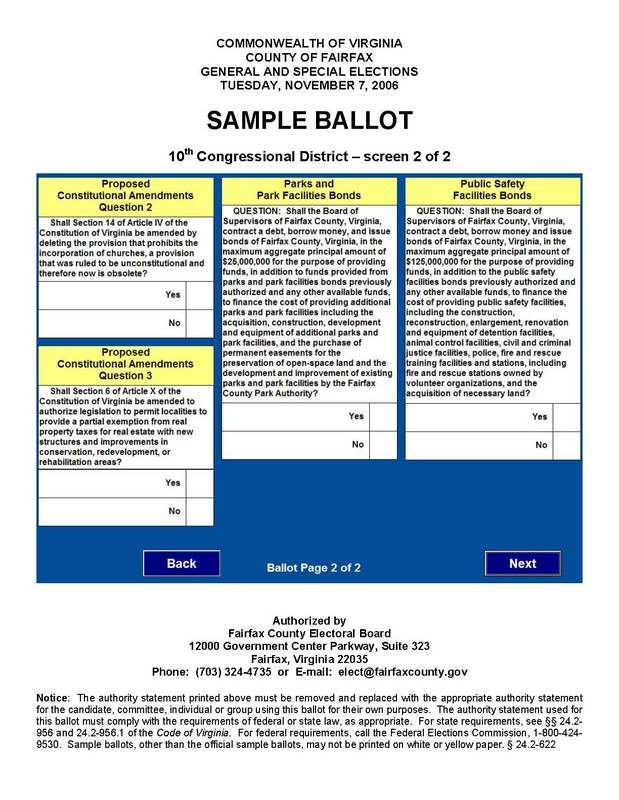 So, really, once you have this piece of paper beforehand, you can sift through the jargon, which usually sends my head reeling, you can make up your mind on which side you'd vote, and then it's just a matter, of touch, touch, touch and cast! Simple eh?!
If you look closely, you'll find a desi name – Neeraj Nigam . Of course, the conflict of choice was but for a few minutes. In fact, I know Sepia Mutiny ran a post on all desis standing for elections this year. Maryland had tons.
It's interesting though, that I never got a chance to vote in India. Left before I got the rights, and now Ive lost them all..