…and already it's been an eventful week.
1st George Allen goes and calls a TJ/UVA alumni a 'makaka'. The blog world, along with the political, student and Indian-American community is up in arms.
That was completely unwarranted, surprising, and a cheap shot by someone in VA where the majority of the Asians are doing some pretty cool amazing things.
A video here
2nd –Indra Nooyi happens.
An absolute role model for all the young women out there. Awesome!
3rd – Washington Post ran an article on minorities topping 1 million in the DC area. We join the ther 7 metros in the US to have such a huge confluence of imigrants who make a difference. Another cap is that DC area immigrants are supposed to be the more educated and smarter as in earnings than any other metro.
"This is a significant benchmark," said Audrey Singer, another Brookings demographer, referring to the census numbers from the 2005 American Community Survey. "It clearly demonstrates that Washington has emerged as an immigrant destination."
The region's immigrant population has more than doubled since 1990, and the overall population grew by about a quarter. Advocates for immigrants say that the survey undercounted the immigrant population and that actual numbers are even higher."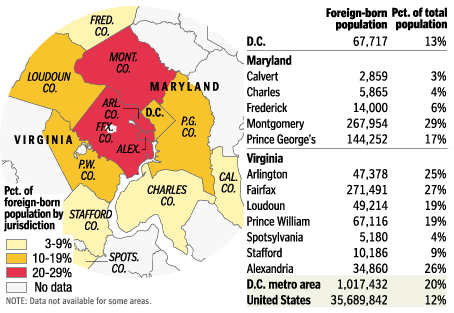 [ive tried so hard to load a pics, am just jinxed with pics and google 🙁 ]

update – Aug 17th – Thaks to metlin, I can post pics! Yayy!

4th – I-day.

Feels awesome being an Indian, and every time I hear our national anthem, I am all choked up. Legally, am not desi anymore, but then once a desi always a desi. You can take the desi outa desh, but not vice versa. My kids's school had an international night and 2 girls played our anthem on the viola and violin. Every single desi soul rose and stood the entire presentation including the [non-desi]teachers and principal and other parents as a sign of respect. It was a wonderful feeling.

Vande Mataram brings in me stronger feelings.

[I am hopping mad rt now, as I lost a huge bit I wrote on I-day and my feelings on what it is to be a desi, and needless to say dear ol IE crashed! arghhhhhhhhhhhh :(( ]

5th – It's janmashtami. I hope my friend's made those thattais and cheedai, so I can eat the prasadam.

[I need to publish this before the whole thing crashes on me again!]