This is my 3rd year in a row that I aim to do the NaBloWriMo,. – simply put National Blog Writing Month that a few ut together and has been going strong since couple of years, as far as I know.  The first year, 2008 was very exciting. I was plain high on blogging. Was very fun and I went back and read a few of those posts, and oh my Lord, was I on a special weed or something, that i kept chattering like an energizer bunny? Very entertaining, even if I say so myself.
2009 was quite okay, accomplished quite a bit and managed theme day, if am not mistaken.
This year will be a challenge. Not just coz am pressed for time, but the mind feels like the inside of a chicken cage. In case you wondering how the inside of a chicken cage would be, it is well, scattered and heavily pecked and trampled upon with foot/ or in this case claw prints all over, with shabby stuff everyday.
Like this: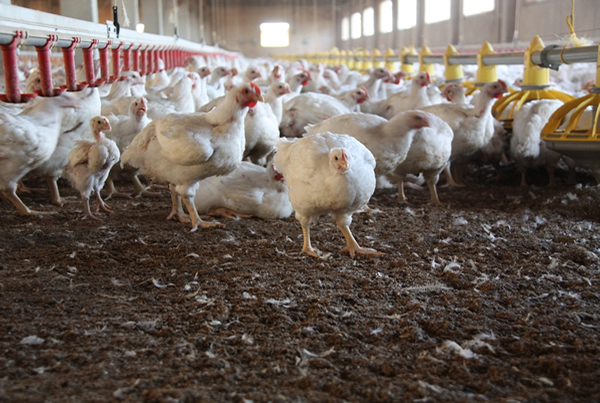 Not the perfect analogy, but I had to use that picture. It appealed.
So moving on, am doing it this time for selfish reasons. I have been a bit lethargic with respect to writing in recent times. I also need to do this so I can write on demand and as a habit. So far, at will's been helping and this exercise would help discipline and focus on the act of writing itself. When I was asked to participate this year, I was initially hesitant. October is a busy month. It's like the whole community has decided that they hurry and celebrate whatever they can and quickly before the winter hits us. God forbid a repeat of what hit us on the East Coast like the snowcalypse of 2009-1010.
In any case, here's the badge and the site and if anyone else feels like joining me occasionally please do. It gets quite exciting as you churn those posts 🙂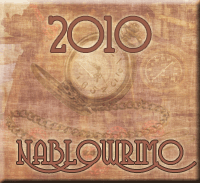 No big rules either,. post when you can, so go check the page out.
This year figured I'd post a bunch of prompts, ideas or just triggers that would help me or anyone else who would like some help on this page here. This is what I came up with:
Monday: beating Monday morning blues: cheery / funny / comic post
Tuesday: Arts/Entertainment/Food/Photography post (movie/book/play review or opinion)
Wednesday: Readers' choice Will be doing a poll every Sunday, and will write on the one that gets the most vote.
Thursday: Anecdote (family, childhood, anything)
Friday: A song/video post
Weekend – take a break or whatever suits your fancy.
There is absolutely no guarantee that I would stick with the schedule above. If by some freak means I do, that would just make me very bizarre and one messed up Rads. Rules, schedules and such terms are not heard in my vocabulary. A rule is meant to be broken. By me. For the rest of you, that's the Holy Bible. Am impartial like that! Don't you love me already? 🙂
Alright, as I was saying earlier, October is a darling month for all who want to celebrate, recognize something, and here is a list for the observances. I LOVE Wikipedia. There right there are the topics laid out for you to build around if you so lack the drive or are lugging the block!
October 31st will always be Halloween and if you get lucky (or not) you can see me in costume! How fun. 🙂
So who's in?