Milestones
Each stone a marker
Each marker a memory
Of stringing it all in between
There's laughter and tears
There's love and hurt
There's pride and comfort
There's a belonging in years
My milestones
They mark my way
Traveling through the zones
I have indeed come a long way
I hear a voice
Not out of choice
'You sow as you reap
There's miles to go before you sleep'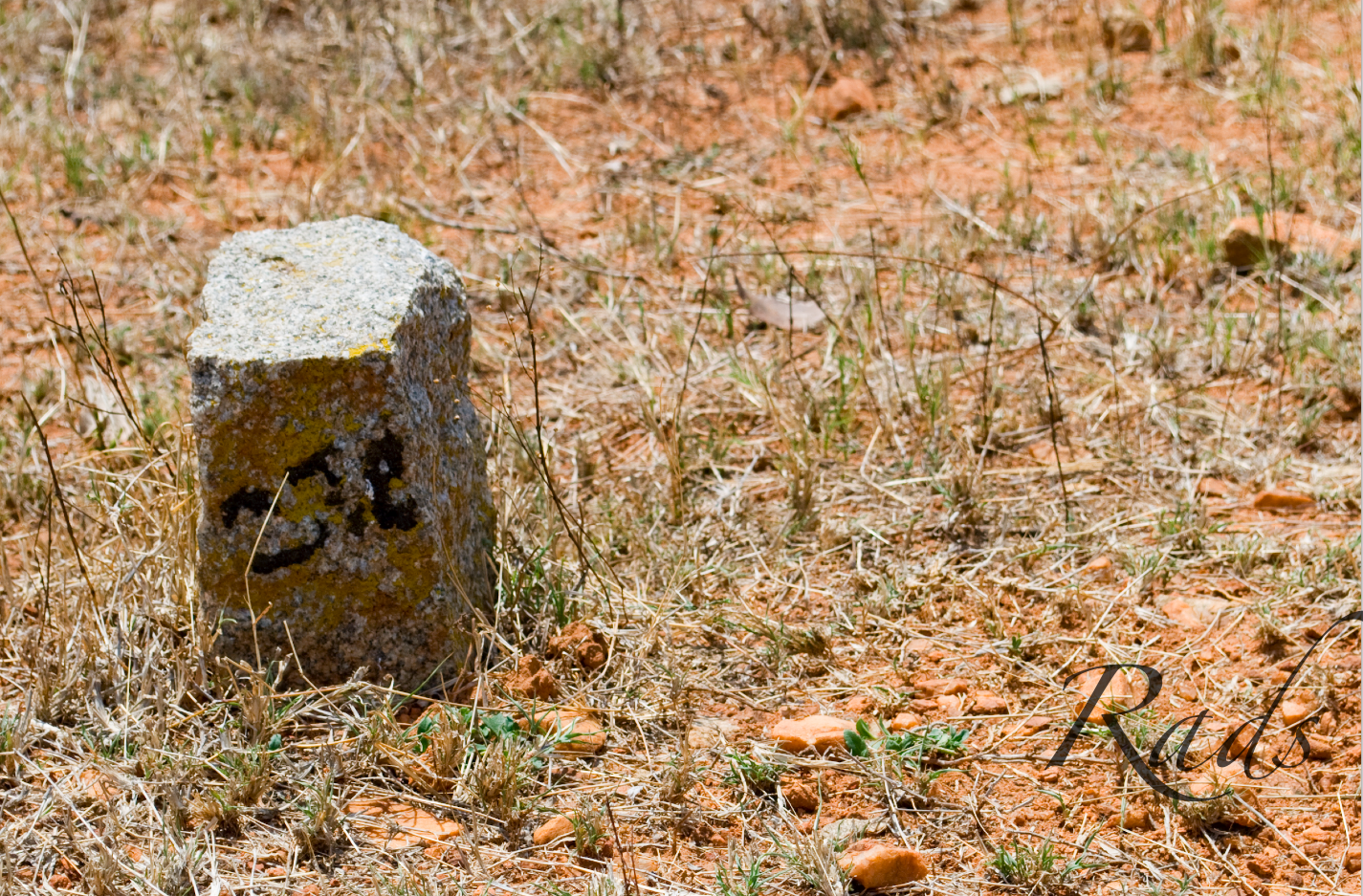 I have no recollection of how I started writing a blog. I distinctly remember falling upon Munimma's because of our Sulekha connection of many years ago. Then I must have started at some place and then promptly forgot or lost it, coz why else would my first post be this (October 29 2005):
" I am in – again, hopefully I will stay in! 🙂 "
Of all the things to say, I said something absurd and matter-of-fact as that? Great!
Tracking is moot. Yes, I do not want to know who clicked my page, when and how many times, and read what and for how long and referred whom to come by. I don't want to know how folks come to read me, searches, links. I don't care for the lurkers and for folks who send in crappy rebukes under a guise.
Ignorance certainly is bliss. I'd like to think that I have risen above it. No, am not saying you are petty to be curious. I have been curious for a while and now that I am satisfied, the interest has faded. It does not appeal to me anymore. The blog's mine, the writing's mine and I ought to stop with what pleasures I get out of it and what simpler returns I get when folks do read me.
Here are the stats as of this morning: (what? Cmon, I have to do this thing?!)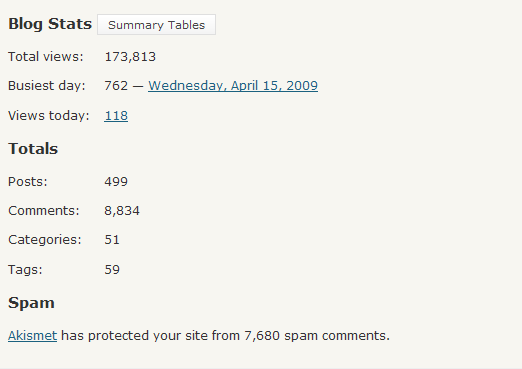 Thinking back, I'd started off in blogger, with a gmail id, it seemed to be the simple thing to do. Back then I drove the kids around in a Dodge Caravan. I lived in it. Driving them to and from classes, my classes at the U, lugging munchkin between girl scouts, basketball, PTA meetings, school volunteering, groceries and gym. The road trips, the noisy silences between each of us with me and my thoughts. Hence I named my blog:
Chronicles of a Caravan (at Blogger)
October 29 2005 – September 8 2007
A significant little hiccup in my life made me sit up and want a change. That's what women do. When something slightly offbeat or event happens outside of their control or wishes, they go change something else in their life on purpose. Like how we go cut our hair after a childbirth, stuff like that. In the course of a conversation with Psyriac, he pushed me towards WordPress. I decided why the heck not, and just because it seemed like I was constantly looking to come up for air, tunneling through it all seemed to ring perfect. That's how WP came about.
Tunneling Thru' (at WordPress)
September 8 2007 – now.
Exciting times lay ahead and I plunged into writing with a frenzy. It's been chaotic as much as it has been wonderfully fulfilling and amazing. Introspectively challenging and considering I've stuck on this long, it seems like I have ultimately found what my thing is. The thing that we are all born to do, the one that morphs to careers and the ones that propels us up to wake up at ungodly hours to head out to spend 10-15 hours a day earning livelihood as much as quenching passions. The thing that we turn to when our mind's disturbed, when a haven becomes a need for survival, and ultimately that what calms the ripples and a semblance of peace is restored. 
As I grew up, and from since as a child, the options of what I would eventually be happy with have been at the beck of a windmill. The kinds that Gods and nature love to play around with after their lunch and before their suppers. The lazy flicking of the ladybug off the shoulder and the windmill spun at a different speed, and there I was doing something entirely different from what my original plan A was. With every little flick – and by God, where there enough bugs around or what on a sunny afternoon in the corn fields! – I shifted.
I moved enough to make a nomad feel unworthy, my plans, my ideas, ideals and dreams. My posts show them all. The transition of the person through the days and the situations that have made the slightest impact on who I am now, a cumulative effect and most definitely not all-comprehensive or inclusive. I really didn't plan on sticking it out this long and the enthusiasm to the whole community has waned to an extent. My this fufferfly tag gists it. , something I've always felt about an online presence.
A few good friends and readers have stuck with me, reading me silently since 2006 and I miss the easy banter dotted with innocent naivety. The ones who congratulated me on my 200th post? Perhaps 5 of them remain next to me. I miss a few more and I suppose that's what growing up means. Just coz it happens doesn't make it right, but we move along with the memories.
I surely have no idea what else and how long I may continue on this blog(or any other blog for that matter, but I love my place to bits!) and a few of you know the complete angst I have felt at the beginning of the year on wanting to shut this place. The faint aftertaste will always remain. One thing I do know is that whether this blog remains or not, the writing will stay. It's a source of comfort. Audience or otherwise.
Okay, surely didn't want to make this serious, but I guess it turned that way eh? Yikes! Growing old, thats' what it is!
Have a wonderful weekend what with Navratri bringing in golus, dandia, ghagras, pattu saris, bommais and mainly and most important of them all, sundal! This Saturday am off to play Dandia. Yay!! Last year I couldn't because of the knee surgery which also marks a year by tomorrow, and if the knee behaves I'll play for a bit and dance the evening away, I hope. 🙂