Ive always known I was a writer. I used to write apologies on little scraps of notebook paper and tuck it under my mom's pillow or my dad's wallet! I was just more comfortable with the written form than the words coming out of my mouth. As a shy, introverted (and I still am, though sadly no one would believe me offhand now) child, words would form perfect symmetry in my head, but when summoned to find their way out through my lips, they would go all berserk and tumble and fall over each other, strangling some and stomping through each other and a mangled mess would ultimately appear – incomprehensible at best to the listener.
Since then, I'd stuck to writing.
The thoughts in my head found their solace and partner in the written word and it was a match made in heaven and they still honeymooning the last I checked. So, after close to 1000 blog posts, numerous articles published elsewhere and the emails and documents I've written varying in all degrees of emotion, content and audience, words are my best friends.
I find solace in them when my world crumbles down around me. I write to express how happy I am. I write to clear my head of the mud it occasionally finds itself smeared in. I write to be proud (as a mommy) and I write to clear things.
Ok, I think you get the point!
Now, with all that writing, I also have blog readers who ask me certain pointed questions. On the 'How" and "wow" and "style" and "language" such. I usually just say "I write whatever comes to mind."
Somehow that does not sound like an answer they are looking for. Despite me convincing that I really had no huge plan in my head and I really just wrote. Then I figured instead I would write up a post on the how and wow and style and language of MY writing. Here you go:
1.WRITE LIKE YOU TALK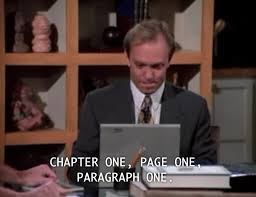 For most writings, unless you are submitting a thesis or a school paper, this tip applies. Write like how you would talk. Simple. Straight. Just let the words flow. Thoughts and emotions. Don't worry about how it sounds then, that comes later. Just write as the words come to you.
2. STAY HONEST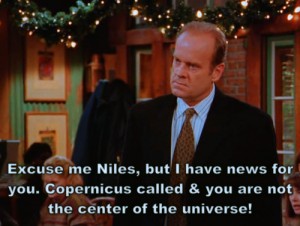 For an unsuspecting occasional reader, words may seem like just words. Which they are, but when a reader is seasoned as most bloggers are, and when they read the kind of narratives that most blogs indulge in, I can guarantee you that most would spot a not-honest post before they finish the first paragraph. Nothing, I repeat NOTHING is more putting off than to read a pretentious post and most readers would shut off and or zone out. So stay honest, write from your heart. Be you. It's okay if it appeals only to a bunch of folks, but those are the ones who will become your tribe. They are the ones who matter. So, be you.
3.K.I.S.S – KEEP IT SIMPLE, SILLY.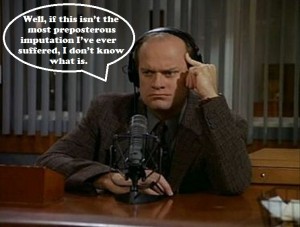 Simple words. If you stick to the above, you are already 90% here, doing this simple stuff. Coz our brain, regardless of how learned and well read you are, thinks in simple words and language. Yes, of course you can improve vocabulary and use smarter words and better sounding alternatives and Microsoft Word's Synonym finder is a gift and all that, but still, when writing, simpler is better, if you want to appeal to the larger audience.
4.REIGN IT IN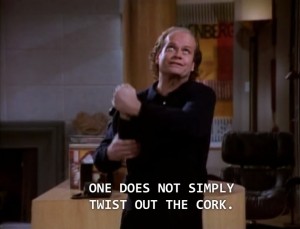 Now, since we all love to romanticize every thing we do, including writing, we tend to forget the matter at hand. What *exactly* are you trying to say? What is the *purpose*? Is the *narrative* leading into the purpose of the post? Is that story *really* necessary? Writing in some form is about story telling. So, yes, by all means start with a story or bring a story in, but in our excitement to narrate the story, do not forget the message you are trying to get across to your readers. If you haven't gotten to the crux of your post by 500 words, you probably have meandered a wee bit much. Reign that story in. Edit ruthlessly. Stick it at the end if you'd like, but don't lead the reader with "Recipe for chicken pot pie" and then talk about your grandmother, mother, aunt, neighbor and your horrors of one time burnt chicken for the next 1000 words before you hit the recipe. It's cute, but trust me, when someone's anxiously searching for a recipe and wants to get to it, they REALLY don't like to read long nostalgic memories, and would skip right to the recipe anyway. They just are being polite 😉
5.BE FUN(NY).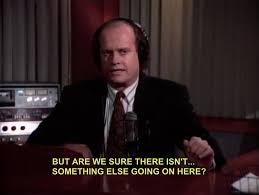 Okay, so you may say, "Wait, I can't write funny! That's hard" . I didn't say write comic, but I said Funny. There's a difference. We all have a sense of humor. Some more than others, but its that thing that sets you apart, the tone and the situation that makes your lips curve up, or the eyes glisten and yes, there is an audience for YOUR special kind of humor!
For all you know, it doesn't have to be humorous funny, but how you relate and tell the story can be funny, amusing, satirical or even dark humor. The point is, it bends the readers mind away from the balanced normal.
6.PICTURE IS A THOUSAND WORDS
Yes! Visual medium rocks a word play. Unfortunately, or fortunately depending on which side you are on, an image invokes an emotion that can for the most part help your words. It either enhances it or stretches the imagination, and at times is a support for your content, but chosen right never does it diminish the value of the written word.
So add in a pic you took, one of the many available under the CC license, and maybe make your own GIF like I did! It helps!
7.EDIT EDIT EDIT
This is the part where you hate me. Unfortunately, none of us who like to write, enjoy editing. It's like the time when the calories get to you when you have enjoyed that last crumb of blueberry pie! Yet, this is where you shine, and make your blog post as crisp and clear and concise as it can be, so your message comes across with no ambiguity and at the same time, you respect your reader's time and also intelligence.
Though I usually wait 24 hours before I edit a piece. Or at least a few hours. Helps reading it with a fresh pair of eyes. Not all posts need editing, but that's totally a personal call, but editing of varying degrees is something that a good writer wears as an armor.
***
So there you have it, my simple 7 steps to writing a post that your readers will enjoy and most importantly you will enjoy. Writing is a beautiful expressive art. Words have the power to heal and hurt and comfort and encourage, and so use them as they come to you.
Content is king, but with some organization and thought that more or less includes following your heart, a blog post can shine and how!