Adopting a low carb lifestyle while being a vegetarian has its challenges, but it is doable enough. Adopting a KETO lifestyle under the vegetarian restrictions has another added set of challenges. The Indian palate and cuisine banks heavily on grains as a main, and salads aren't that loaded with nutrients if the legumes and lentils are removed.
It requires some thinking, and thinking outside of the box to have that aha moment when you realize there are plenty vegetables and cooked with Indian spices can stay low carb. One such is the way I made asparagus. The spice powder is usually used with string beans, and I used it with asparagus as it adds to the simple, easily adaptable nature of the vegetable.
Asparagus is a quick cooking vegetable. I love it for its succulent and yet hardy nature. The darn desi spice tongue is always nudging me to make it Indian style, but I do also like it roasted or pan-seared or in the oven.
ASPARAGUS NUTRITION FACTS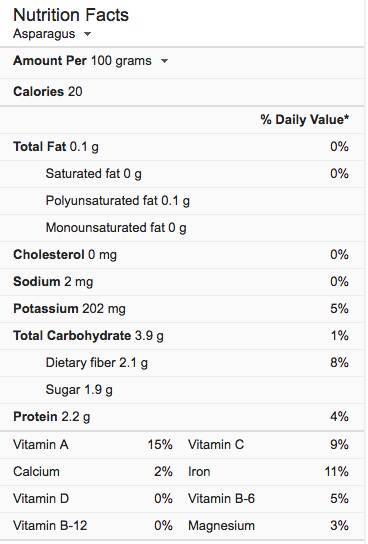 For 3 ounces (100 grams) – roughly a 3/4 of a cup – It has about 2 g of sugar (carbs) but has Magnesium and Iron AND protein, but barely any fat. I used Peanuts and coconut oil to cook.  That is how I made Asparagus Keto friendly. Essentially, loading in the fat content of the dish while keeping carbs low.
PEANUT NUTRITION FACTS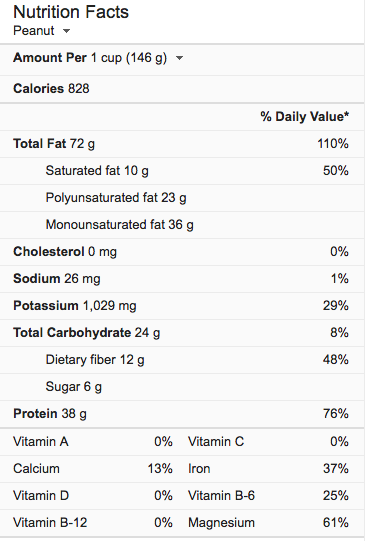 Look at all that protein and fat for some compromise on carbs. It really depends on how much of it is used for the recipe. Here goes!
ASPARAGUS PEANUT CURRY RECIPE
INGREDIENTS
Asparagus, peanut, coconut oil, red chillies
PROCEDURE
Wash and chop asparagus spears to yield 3 cups (adjust according to how much ever you get) Roast 1 cup peanuts in 1 tsp of coconut oil along with 3-4 red
Roast 1 cup peanuts in 1 tsp of coconut oil along with 3-4 red chilli pods till they look roasted 🙂 Let cool.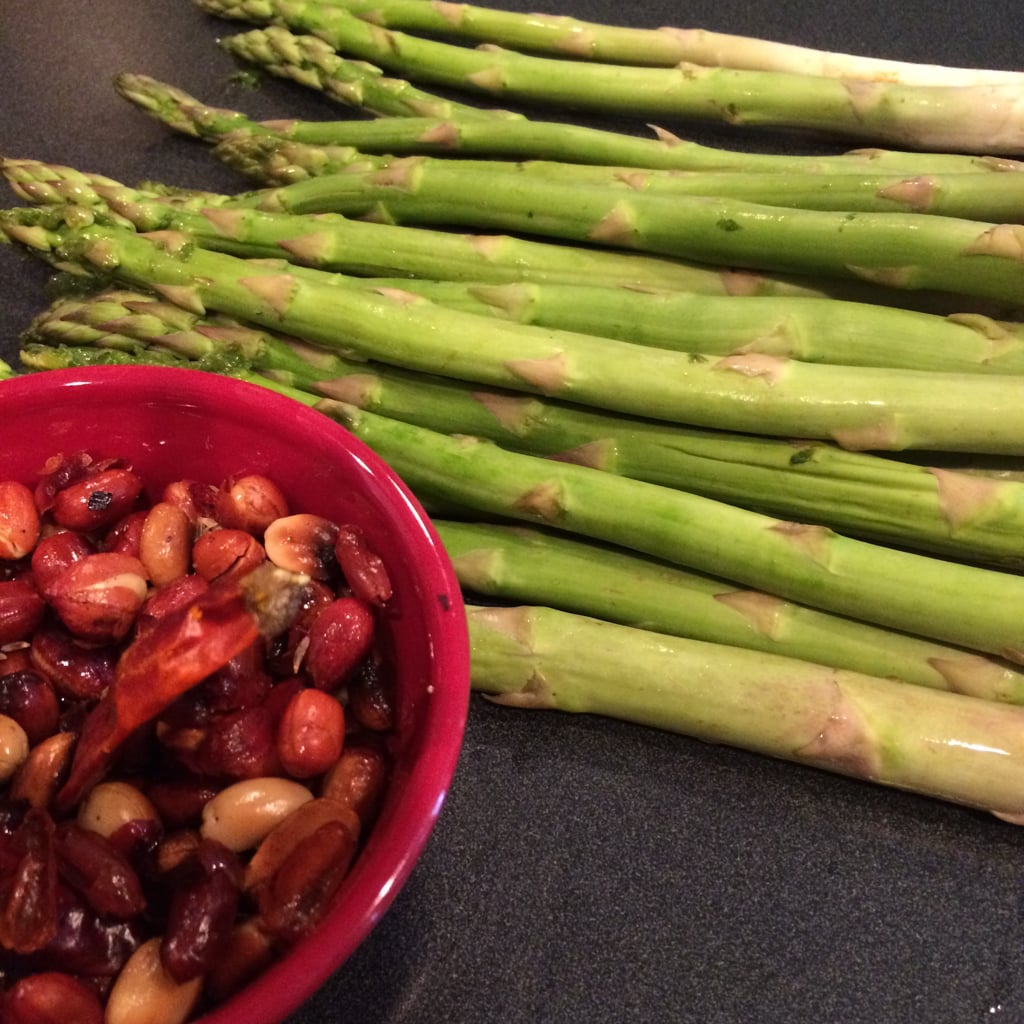 In a pan, take 1 tbsp coconut oil, add mustard seeds and jeera.
Once oil is heated, add the chopped asparagus pieces and saute with a little salt.
Coarsely powder the peanuts and red chilli mix with a little salt.
Once it is cooked, add the peanut powder and mix well till dry.
Can be had with rice or roti. I had it with Carb Balance (6g of net carb) Mission tortilla.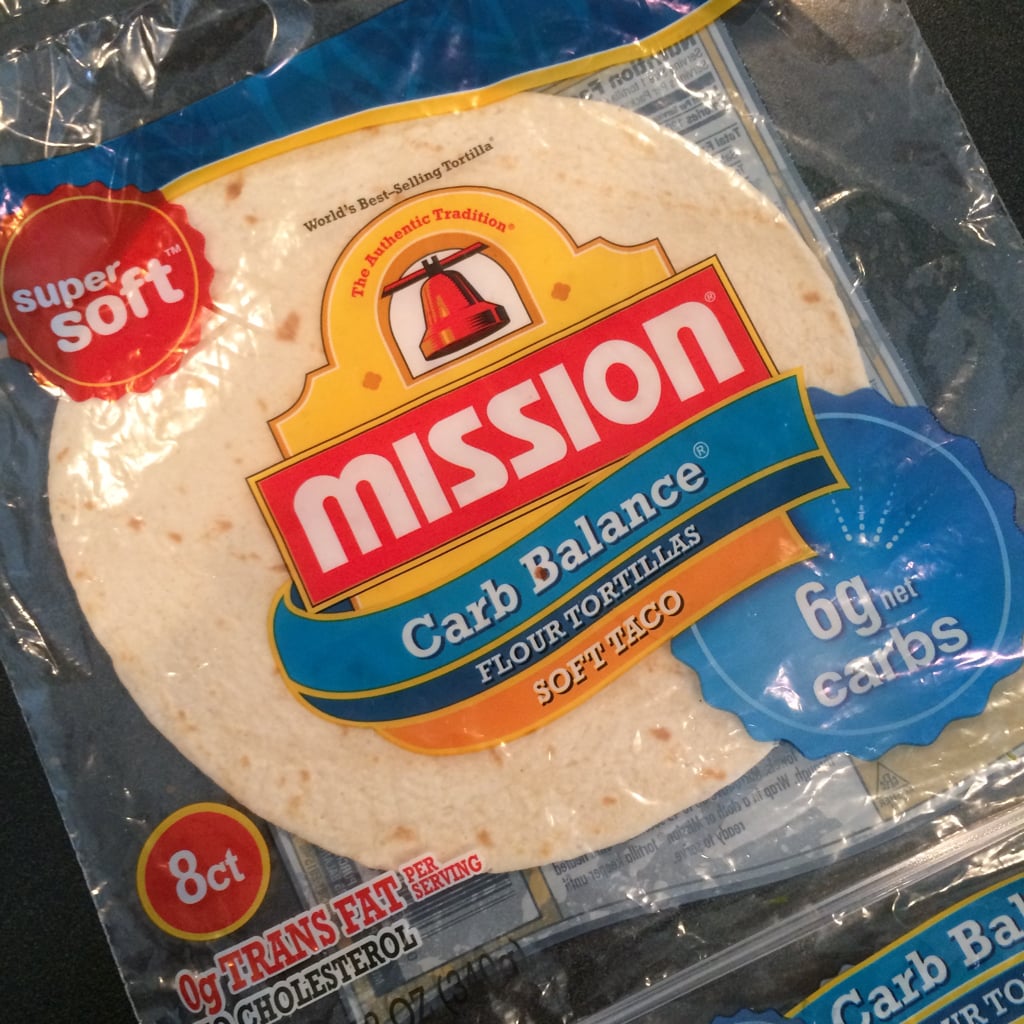 My dinner: Tortilla (pan heated in a pinch of ghee), Asparagus + Peanut curry and a tablespoon of Cool Whip, with One Strawberry. 🙂