June is a month of celebrations at home, and then there's the end of school year and all associated celebrations and such. It's like I have to schedule time to breathe, and usually all routine goes out the window.
What's funny is that with the restaurants we now visit, shredding the menu down to the carb choices, asking if ingredients could be swapped is now becoming a natural easy part of ordering what I eat, and keeping within the lifestyle choice.
Today, dinner was at Brio, Tuscan Grille. A neat Italian restaurant that we visit when we need a break from our favorite Olive Garden. Though, as an aside, why we would go to Olive Garden with just two vegetarian choices, beats me but we indulge in the place like we indulge the familiar yet very annoying uncle who drops in unannounced.
In any case, what I must say is that Brio offers a fairly decent number of vegetarian choices. Both, in appetizers and in the main. So YAY! Check the menu out here.
All of us love the Spinach Artichoke Dip and the crackers that come with it. It's incredibly tasty, creamy and hits the spot with the cracker and bread. I did take a few pieces of the cracker though, but as I told myself, we got to live a little.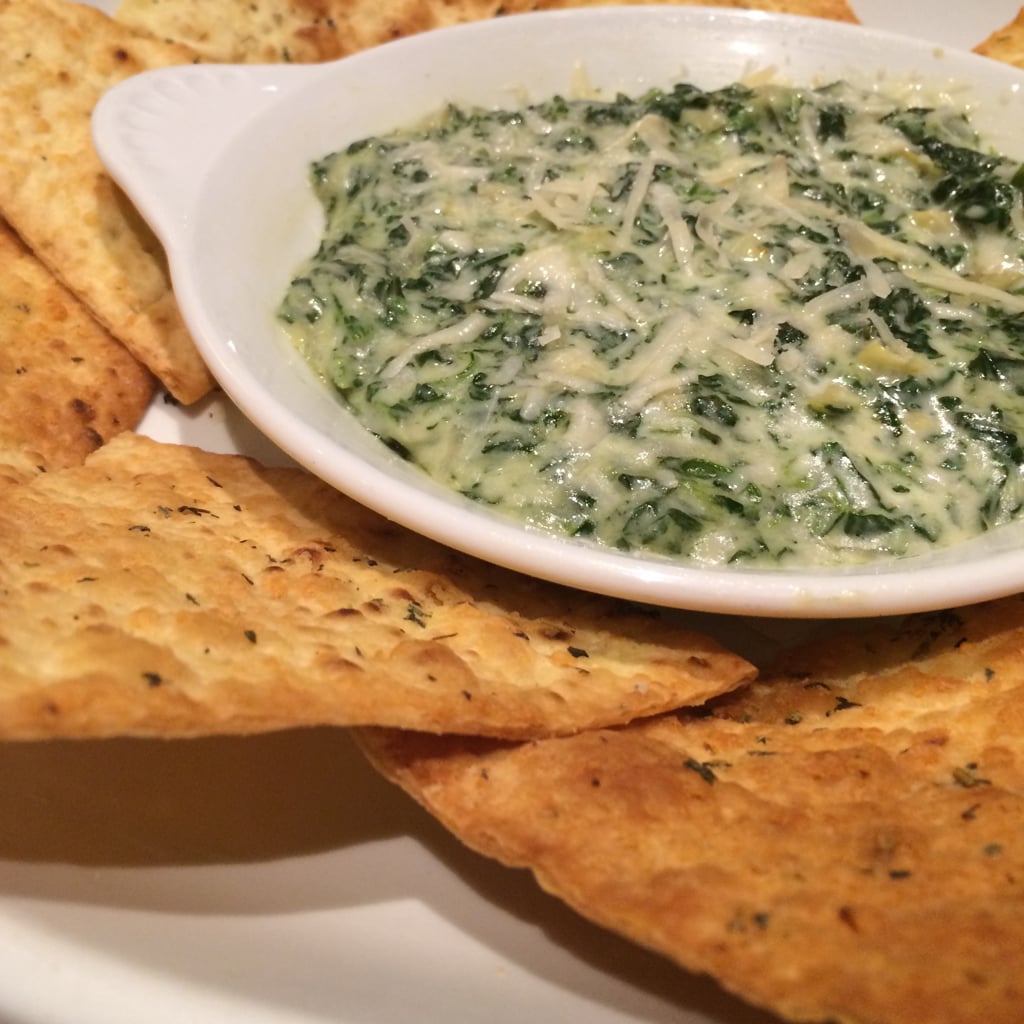 That sorted out, I was happy the Soup of the Day was Cream of Mushroom! That was an easy choice! I got lucky. It was incredibly thick and quite filling, and it did measure a full cup.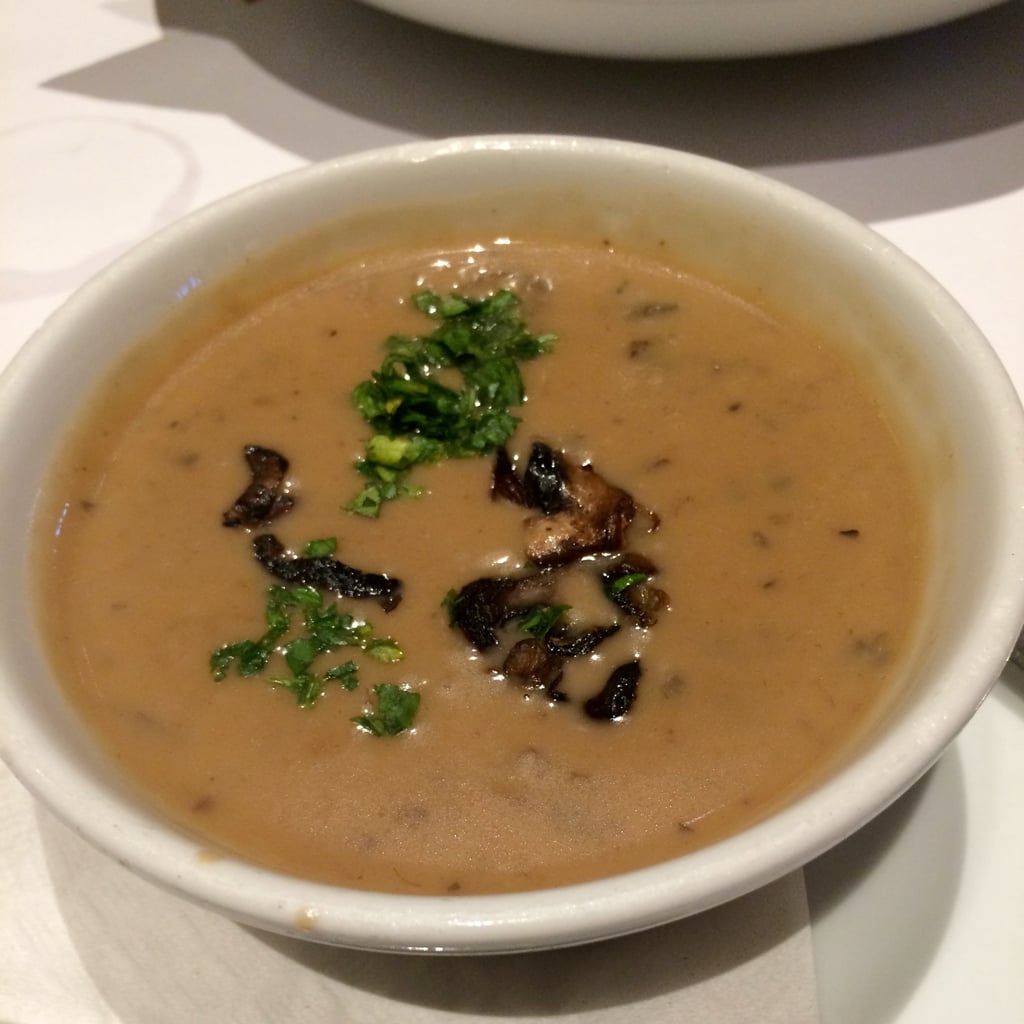 I wanted to get the Caesar Kale Salad. It seemed to give me my egg and kale fix, but a new item on the menu – Sicilian Cauliflower caught my eye. Ingredients listed included capers, peperoncini (which I confirmed was a kind of pepper). It sounded good, and the hostess was kind enough to check with the chef if it was indeed just that, and I got me a cute small side plate of it.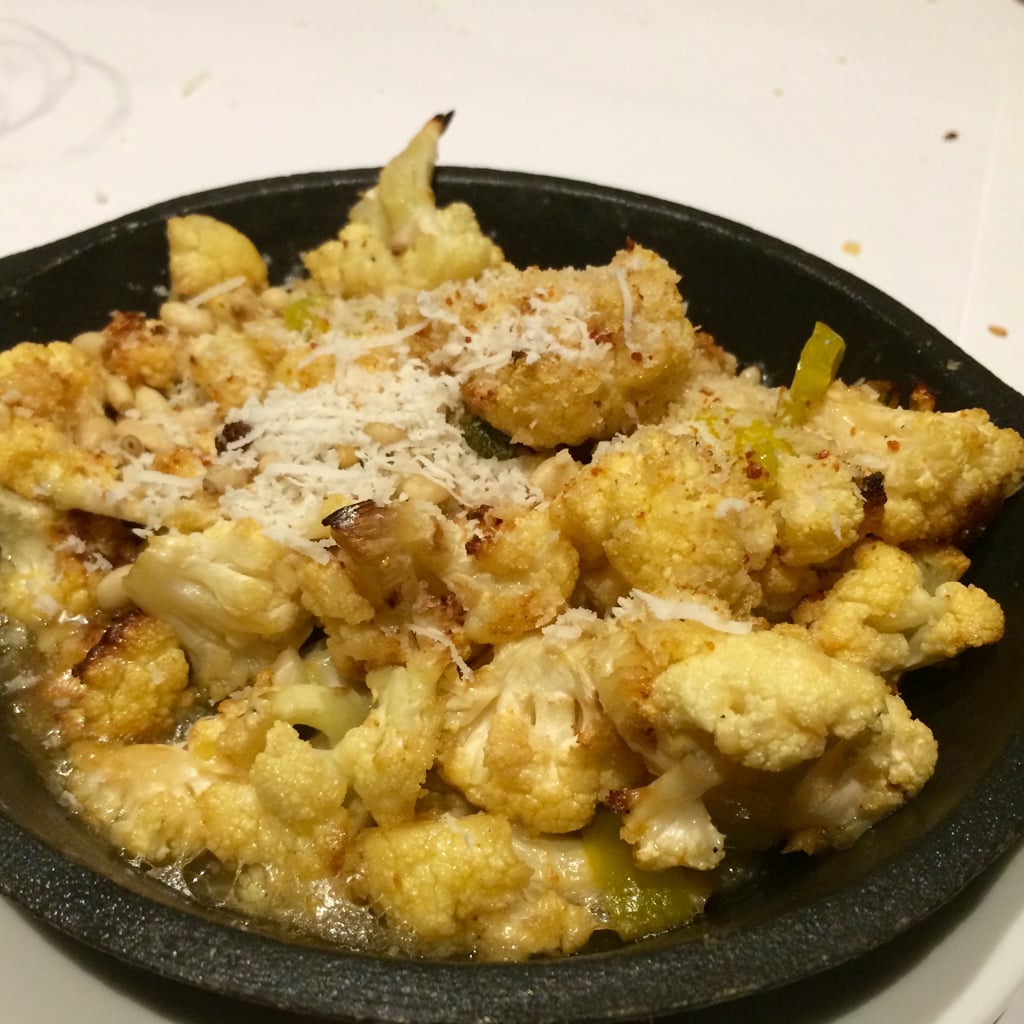 Got me some yummy grated cheese over it and the hot caulifower was roasted just right!
Going low carb/keto diet definitely decreases your appetite and not in a starving-am-gonna-die-but-i-wont-eat kinda way.
We politely declined desserts, since there was plenty cake to go around, and we left 🙂
Happy Birthday to mini-me! Click on the pic below for the Instagram post!