aka Nose Ring.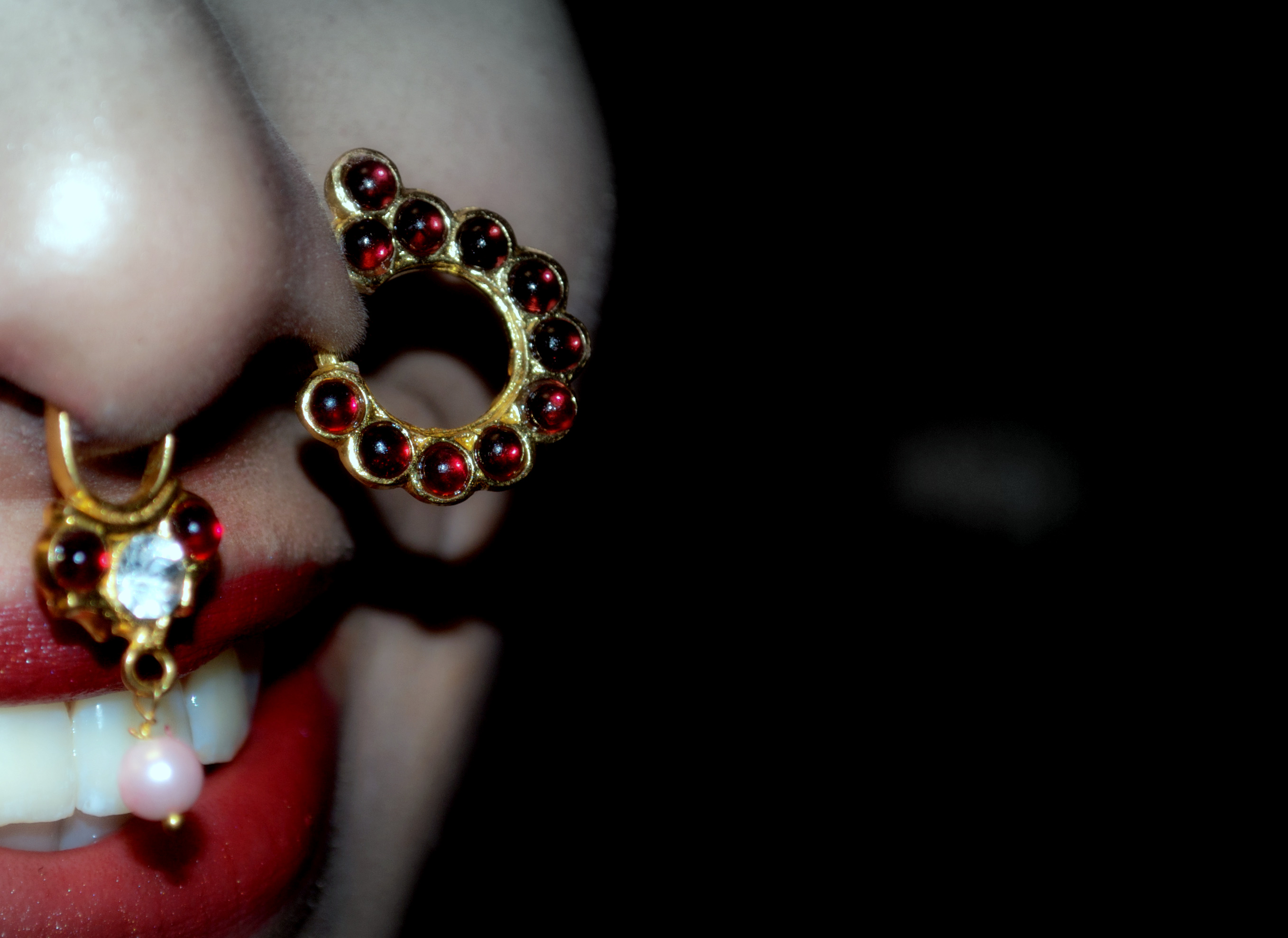 She hated wearing the mukkara for the performances. It pinched, made her nose sore, and forever kept slipping. Sticking her thumb and forefinger every few minutes to tighten it wasn't helping her already flushed nose become red. The red marker on her fingertips was becoming fluid with the sweat and heat and now she was beginning to look like Rudolf the red nose reindeer. Thanks to her toddler who mentioned it the first time and now that song was stuck in her head.
Until he got annoyed at it interfering and yanked at it one day, threw it behind his shoulder and kissed her cherry lips.
Now all she could think of was him when she looked at that mukkara. All her expressions were now doubly challenging.
---
*** Disclaimer – All pictures on this blog are copyrighted. Please do not "borrow" without checking with me. Ask and ye shall receive.***