****
This post is being written as part of the Women's Web – Trishla eMart 'A Style of My Own!' campaign.
Personal style is a remarkably unique trait, as much as the DNA we are made of. Thank God for that though, coz society is burdened enough with wannabes and copycats in pretty much everything else we do! From careers to sports to food we eat, we seem to be living in a dystopian world where fear of missing out almost always trumps our inner voice and we succumb.
Ive always believed that one creates one's style. Not fashion, but style. It's a lot more internal and an attitude thing, and isn't always defined by the brands or businesses that we embrace.
Style is ephemeral. Fashion is more ethereal.
Style is being who you are, in how you speak, walk and do the talk. It is about that aura that glows around you when you walk into a room. The magnetic pull when everyone notices you. It is about the knowing. About being secure in the knowledge that what you wear, how you dress and how you carry yourself is more about you and less about what sits on you. It's about breathing confidence sub-consciously.
Ive been told am stylish. I don't recall a time when someone used the word "fashionable" on me, and am glad they don't, coz that would be so false! I do not as a habit buy brands. Couldn't afford it as an impressionable young adult and then when I could, never really found value. I do buy an occasional piece but I don't believe just owning and wearing one will define one as Stylish or even Fashionable for that matter.
So what is Style then?
To me, it's about knowing what works for you, for your body, your lifestyle and then trusting that knowledge with all your heart and giving it all. No hesitation or going back.
It's really as simple as that.
Here's an example.
Ive always had thick, tight curly hair. It was awful growing up. Because of the maintenance, I always wore it long, so they could be bound down, in a braid or pony or clipped up. Seemed easy and simple.
Then, as an adult, I wanted to adapt and change as the society I lived in was different. So, I relaxed my hair, and I wore it flat, sleek and long. My whole demeanor changed. I loved how I looked, more neat, put together, less frizz, easy maintenance, the hair worked in all styles of clothes I wore, sari to jeans. Incredible sense of comfort, happiness and hence confidence in all other areas just waltzed in.
Then recently, I cut it short. It may or not have worked for me and folks were very clear about their opinion. They either loved it or hated it. I wanted  new look, and I decided to go an overgrown pixie sitting in the stylist's chair.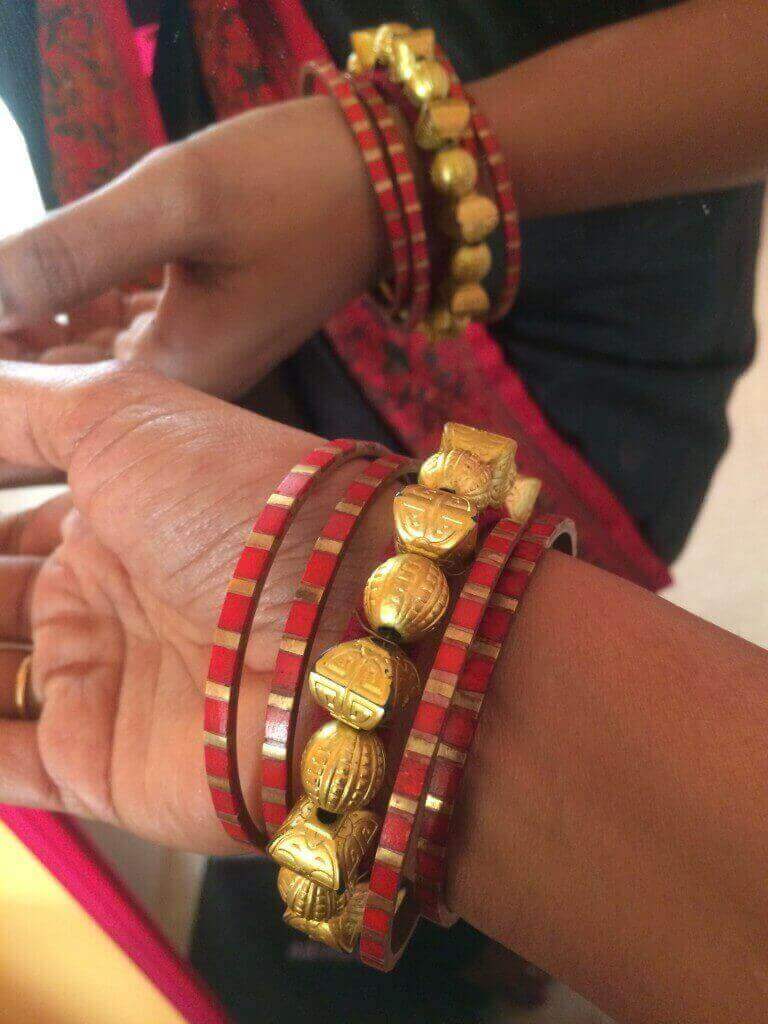 It's me. It's my personal style. The long hair was me. The curls was me. The short do is me, and this pixie is also me. ..and am not believing it coz folks tell me, but folks tell me coz I believe in it and behave in a way I believe in.
Coz this is very uniquely me. It's My style. 
I worked it with Saris using just 2 pieces that helped me.
Large bindi and Statement Neckpiece
Small bindi and Large Earrings
Large Bindi and Bare neck and gazillion bangles
Large bindi and Red bright lipstick
..and so on. This is of course regardless of how the hair was worn.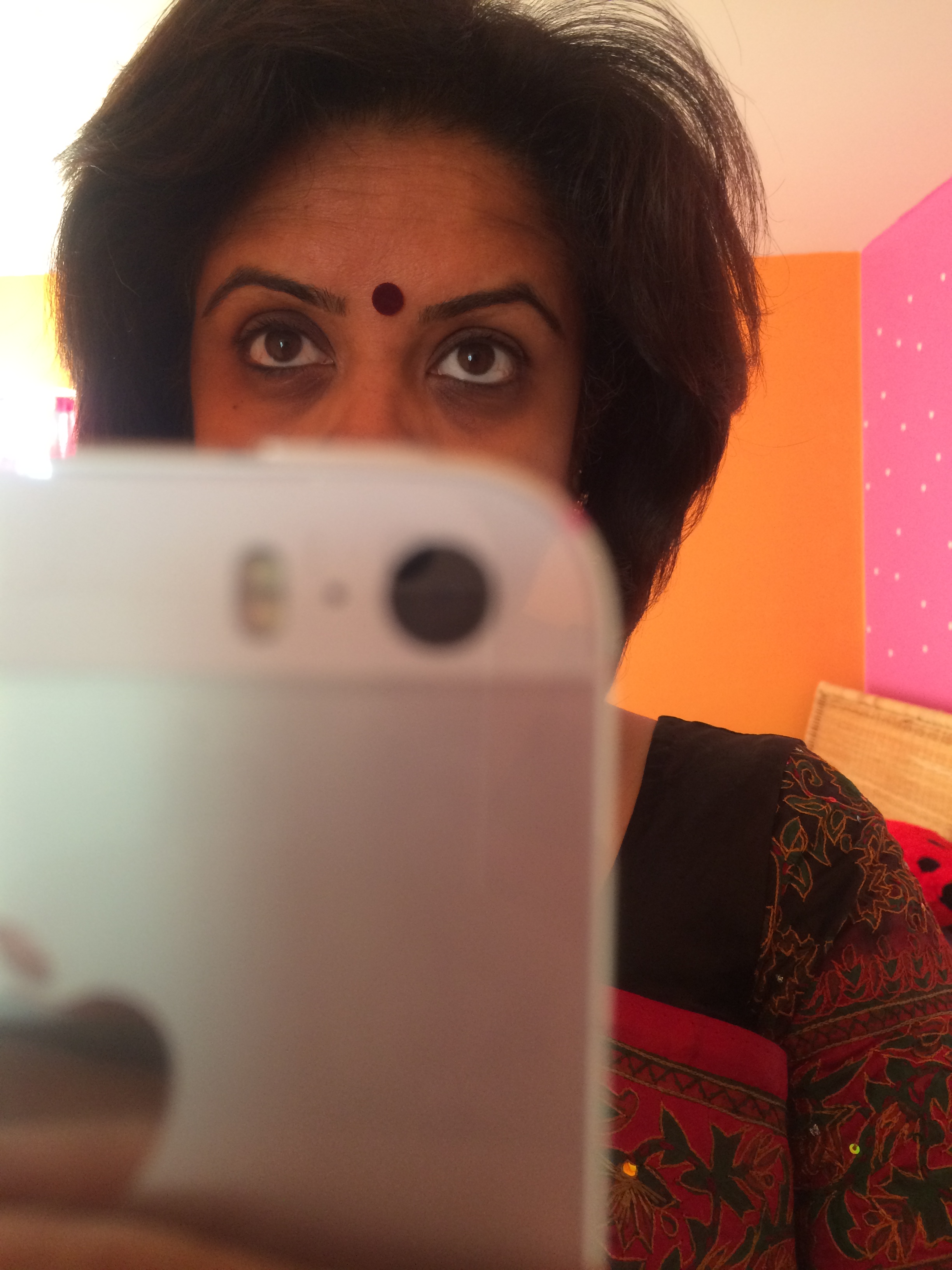 Style is also not just about aesthetics but about knowing lines, and textures and colors that blend and work together. It's about creating balance and harmony, in all that you add and put together or remove.
As one famous line goes(and I paraphrase): "Wear it all, and then remove a piece, or you may land looking like a Christmas tree." It's true! Many a gorgeous woman and her accessories have been ruined to the spectator such!
Then there's Iconic style that some folks (and more women) have mastered. It is that ONE thing that defines them. One thing that they wear it and flaunt it and own it so much that their name gets synonymous with it.
I know of one lady who would wear a striking red lipstick no matter what she wore. Indian, Western, Casual or Formal. It was her. She wasn't pretty, but she has a classic style in the way she carries herself with her iconic red lipstick.
Style isn't always about your adornments. It's a whole lot about how you talk, how you sit, and carry yourself and how you behave in a social setting. It's taking each of your slightly rough edge and polishing it to shine through. It's also about taking that singularly jagged part of you that many would assume as a fault, and flaunting it with a kind of laissez-faire. Like how Padma Lakshmi does with the long scar on her right arm. It's about making peace with what you own and allowing it to define you in sic a strong positive way that others shine and blind themselves in that light you radiate from within.
Some have inborn style. Some groom themselves to become that.
It's about keeping your eyes and ears peeled to accepting what works for you and what doesn't and taking that liberty to allow it to work and accepting and letting go of the ones that don't. So what if you make mistakes, that's one sure way of knowing which ones to not do again.
It's that path you and only you can blaze with what your brain tells your body after it listens to it.
So listen, pick up, and go be stylish! There are no rules, just incredible strength to go write your own.