Eggs are a huge source of protein and very important in a low carb diet. Protein is the building block and if you consistently starve the body of it, the body will start leaching it from within and well, that's not a good place to arrive at. Being a vegetarian is really not such a big deal until it comes to making sure you are getting enough proteins. For the longest time, we have been deluded into thinking beans (lentils) are predominantly protein. They do have protein, but they also have carbs, so it's a balance of numbers that need to be played.
Eggs are not only a good source, but once you overcome your inhibitions on our deep conditioning over years, you realize it is versatile and there are plenty ways to cook and eat an egg. That said, I myself am a little picky on the kind of egg I do eat. I like the omelet and the scrambled the most. I don't like the smell of boiled egg, and I can't eat a sunny side and so on. But I also like it in egg custard and I do like it mixed with other vegetables and baked together like quiches.
This recipe comes together quickly, is high in fat and protein and low on carbs, and is one of those make ahead things that you can grab for a snack or on the go. I've also added in paneer (soft Indian cheese much like the ricotta) and Indian spices, so this is a quiche with an Indian twist! Hope you like it!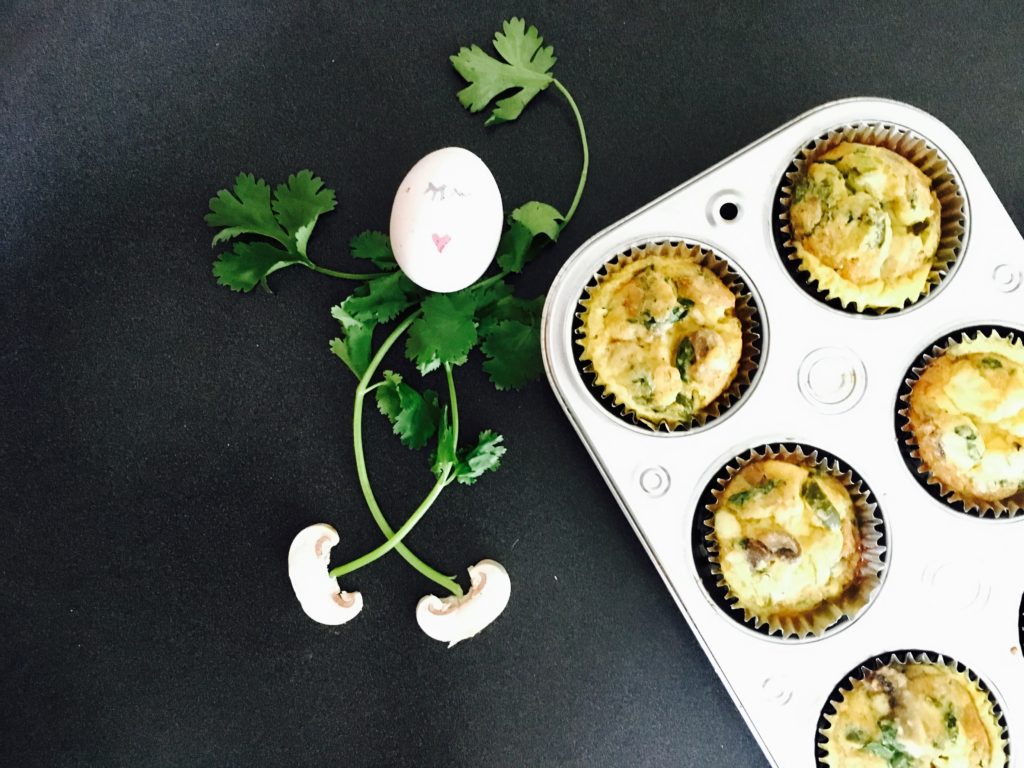 CRUSTLESS QUICHE WITH PANEER
I beat 3 eggs with 3 tablespoons of heavy whipping cream to a nice easy whisk and kept aside. Then I crumbled 3 ounces of fresh paneer into small pieces, and added a wee bit of salt, 1/2 tsp of red pepper/chili powder, 1/2 tsp garam masala, 2 green chillis, cut fine (optional) and some coriander leaves and mixed them all together.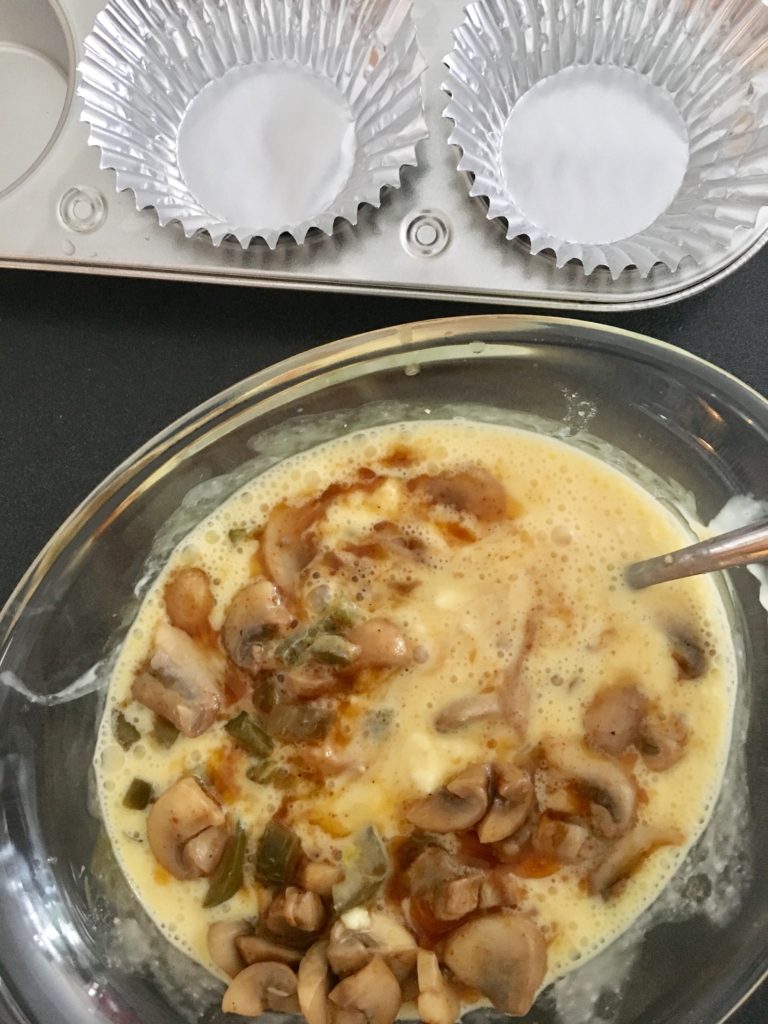 I then roasted 6 button mushrooms in some ghee. You could use raw mushrooms, but this way, it blends in nicer, I think. Plus, more butter!
Added the eggs, the mushroom, and the paneer mix together and spooned equal quantities into the muffin pan. (you get 6 mini muffin/quiches if you use a small pan)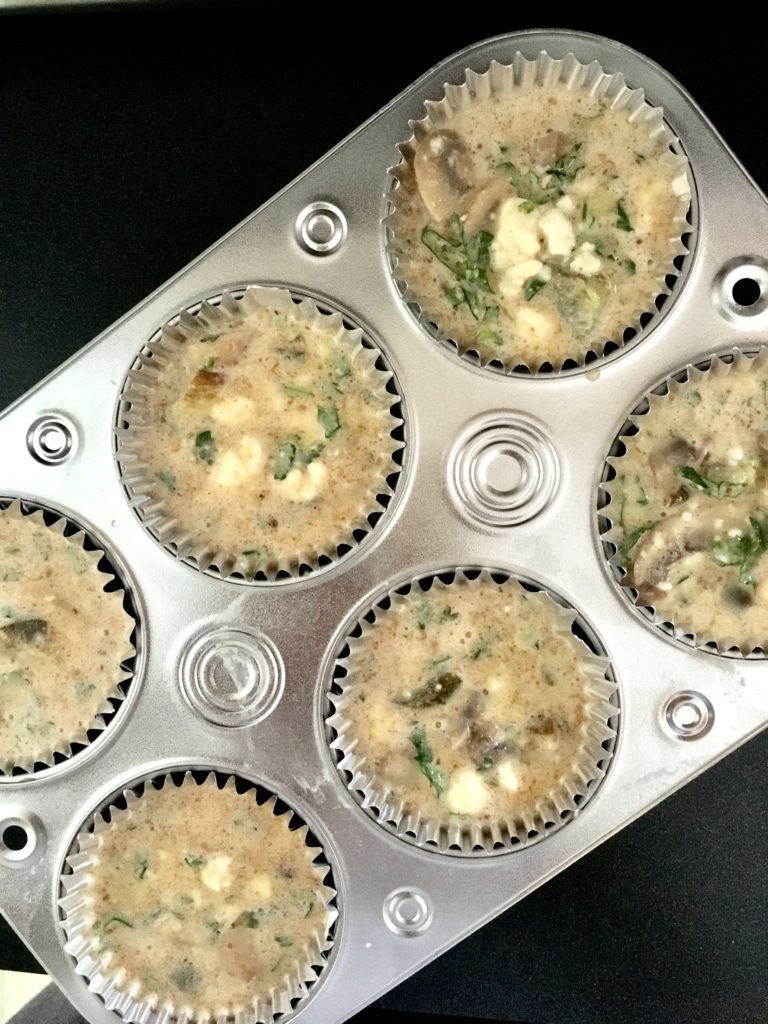 Baked for 20 minutes at 375 degrees (keep an eye on it after 17 minutes, and it's done when a toothpick comes out clean)
Let cool and eat up! This stays well for a good half a day outside and then you could refrigerate it and warm it in the microwave for an easy snack/meal on the go. The ones below are what I removed from the refrigerator the day after. They do go a wee bit flat, but nothing a few sprinkles of water and a quick zap in the microwave that cannot fix.
Quiche with paneer, with bites of mushroom and the heat from the garam masala and spices! Yum!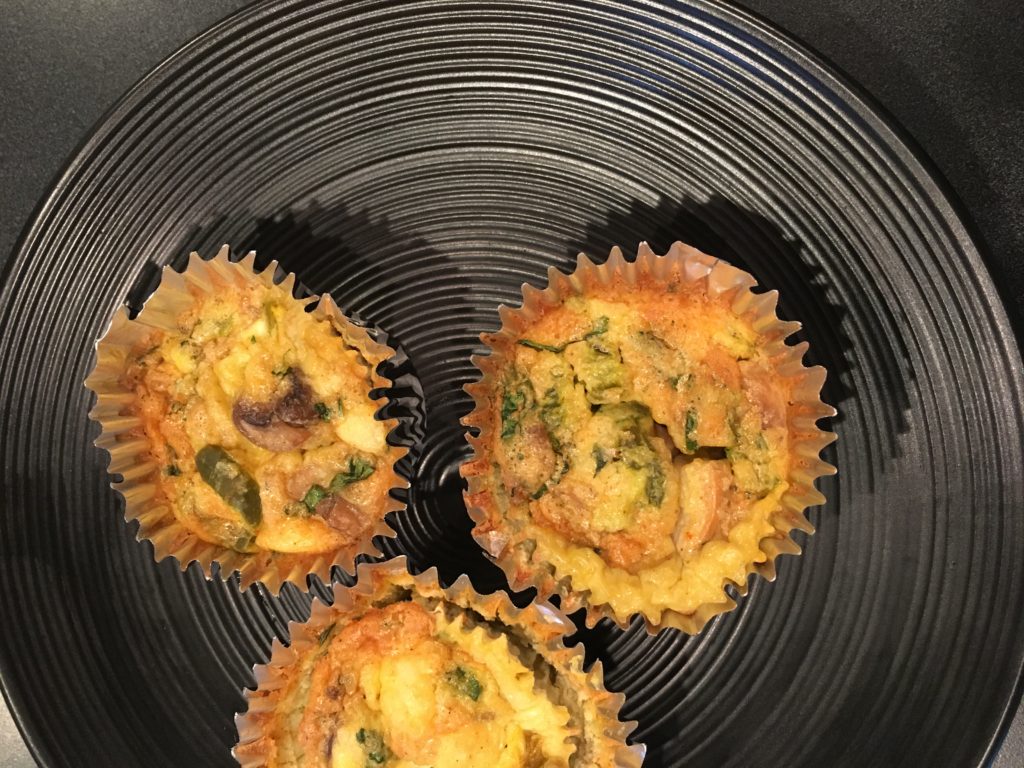 ***
If you like this recipe and you'd like to check out the other low-carb recipes I have, click the link below. This is part of the #AtoZChallenge that's running around blog circles this month and I've been making my way through the alphabet.
Other Low-Carb Recipes and The Alphabet ones
***