Zucchini noodles are fondly called Zoodles. I know, it almost sounds like a character from a TV show from your childhood, but hey, the name fits! When I first came across it on Instagram by this awesome lady who runs Inspiralized – I balked. As fascinated I was about all the stringy gorgeous noodles that were coming out of that machine, and the stuff she was making, I couldn't bring myself to eat an ENTIRE DISH MADE JUST WITH ZUCCHINI!
Then there was this voice in my head going "How the hell would you know if you don't try it?"
The exact line I tell my kids when they whine about a new vegetable. So, like a good mom and a shopper, I promptly bought the Spiralizer off Amazon and have made a few zoodles here and there. I definitely didn't like the raw taste, so I'd occasionally stir fry or quickly blanch it and they were palatable for sure.
With the low carb phase and vegetables being my go-to, I dusted the spiralizer with gusto and started thinking outside the box. This particular dish I adapted it to have a higher fat content as the zoodles alone are low carb for sure but not high fat. Plus I like some tang in my dish.
Here goes!
INGREDIENTS
Zucchini – 1
Coconut Oil – 1 tbsp
Sun-dried tomatoes – 3-4 pieces
Garlic and Red Chilli Flakes
Roasted Walnuts (Peanuts) – 1 ounce or so
Salt
RECIPE
This is all that you would need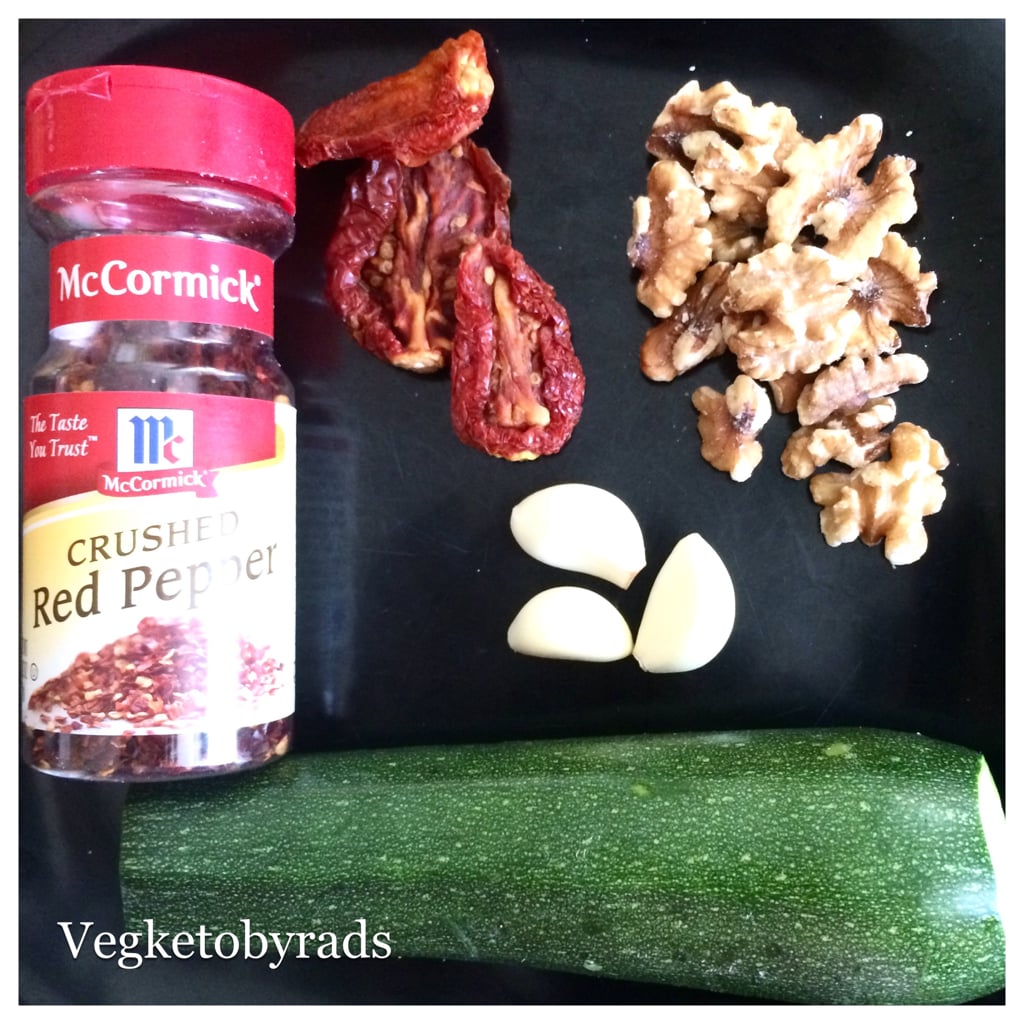 Nutrition check for Sun Dried Tomatoes – as this is purely a spice and not a necessary nutrient (fat/protein/carb) . Less than 1 g of net carbs!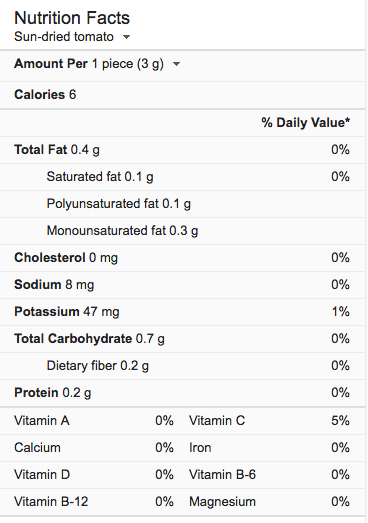 Nutrition check for Walnuts. All nuts have a fair amount of fat in it, but walnuts, macadamia and brazil nuts have low carbs as compared to other nuts and hence are super keto friendly. An ounce has only 2 g of net carbs!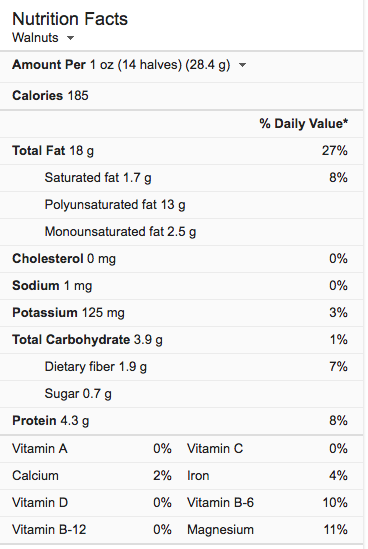 Chop garlic fine. Add coconut oil to the pan, let heat, add garlic and red chilli flakes. Toss around and turn off heat. This is basically making your garlic-chilli oil. I like making it fresh, but if you have a store bought or already made one, then that works too.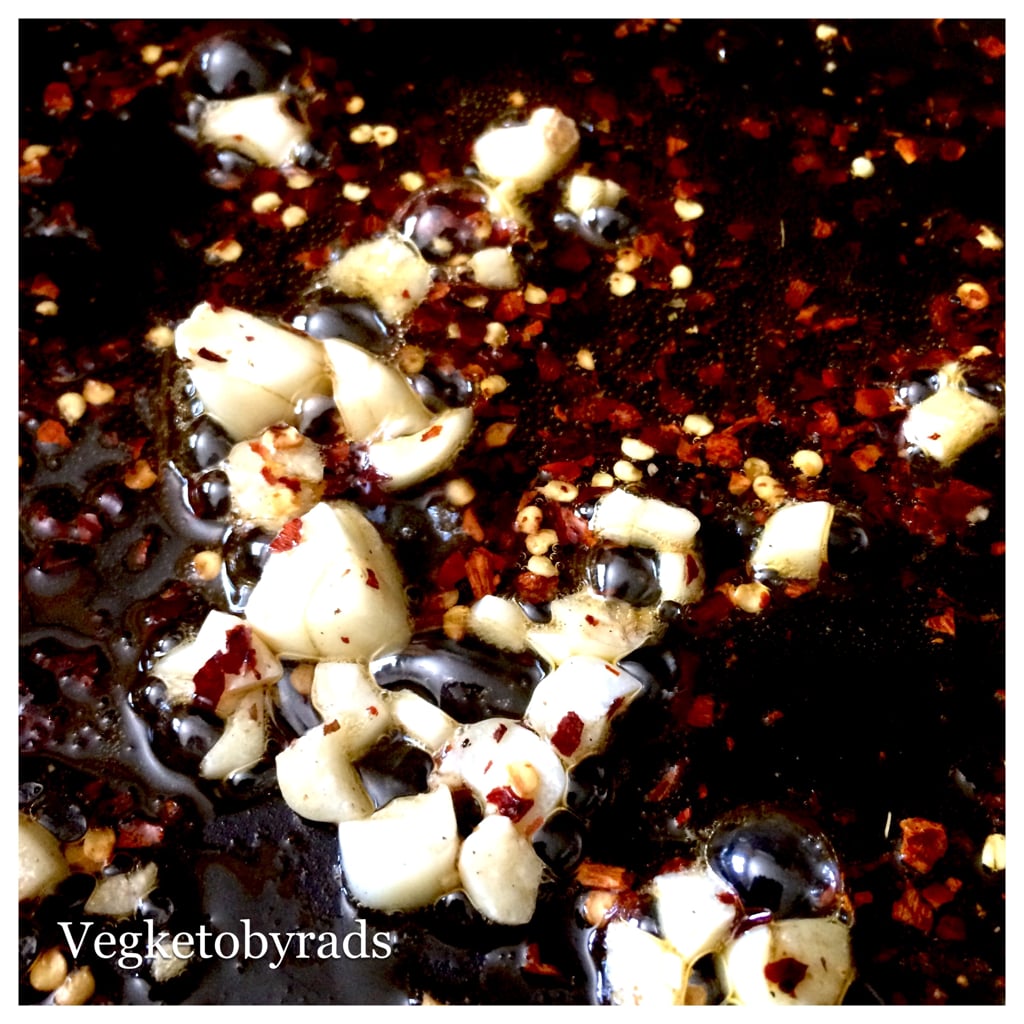 Chop sun dried tomatoes into smaller sized pieces and dry roast walnuts just a bit. Make your zoodles through the spiralizer. The handheld one works just fine too.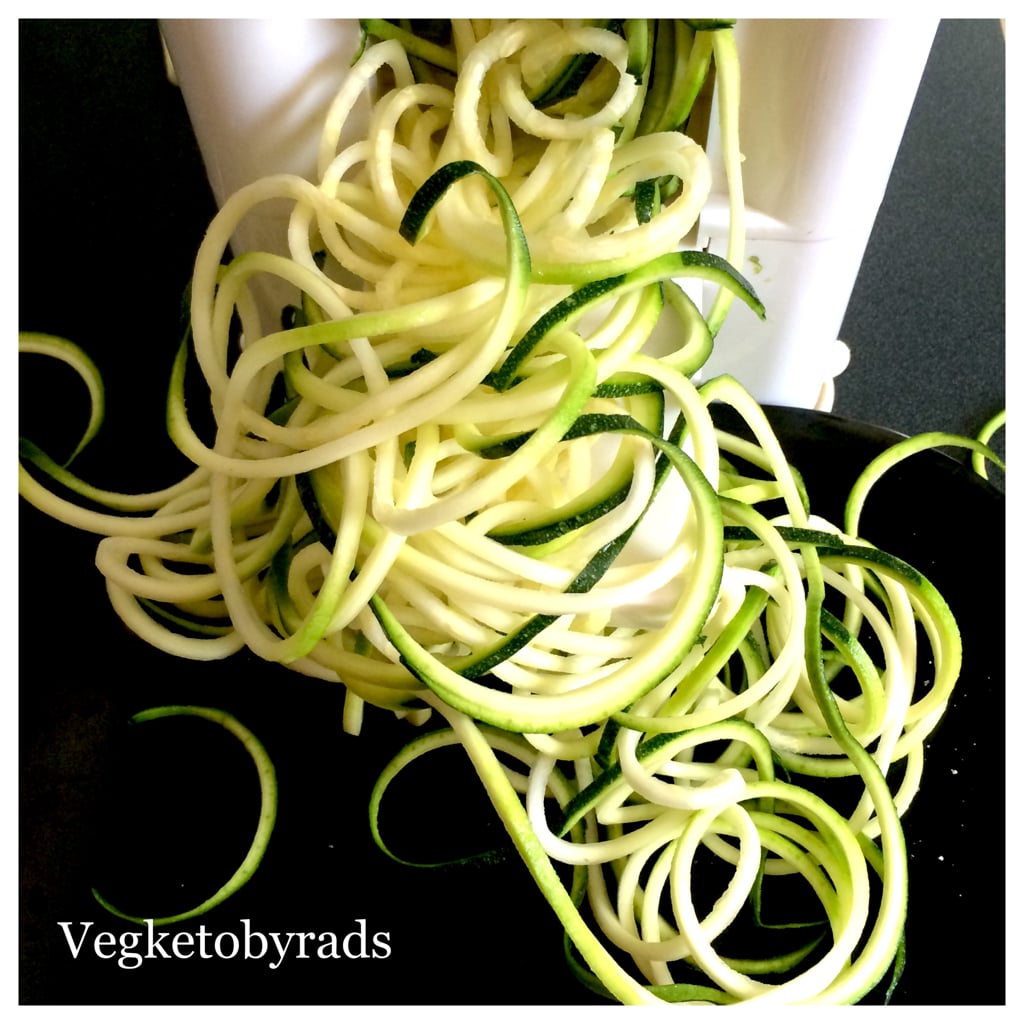 Bring the pan and oil back to the stove and heat. Add zoodles and stir fry on high. Do NOT salt yet coz that would just make the zucchini to start sweating and it will get mushy. Once you see that the zoodles are all coming together and they don't look as raw, add the walnuts and sundried tomatoes and switch off heat. Sprinkle salt and voila!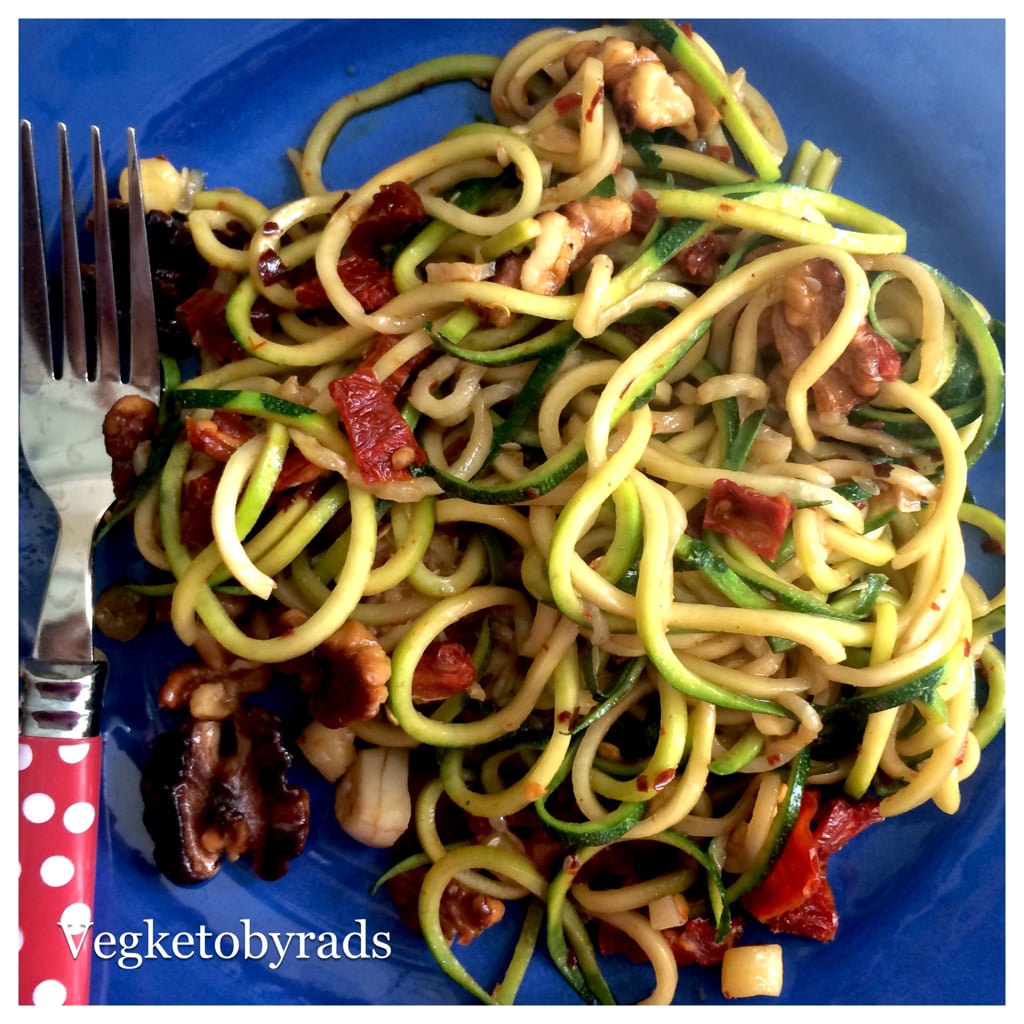 Disclaimer: The picture above has peanuts instead of walnuts, and that's also an option if you'd like. I used walnuts for the recipe as it provided a change in taste. I can't find the original pic with walnuts so using the one with peanuts, so please excuse 🙂
My 12-year-old thought this was a pasta dish and went ahead and had a few forkfuls before asking me what this was. LOL! So yeah, this is vegan and low carb and high fat and kid-friendly (don't tell them though!) 
Lemme know what you think or how you liked it? If you are following me now and recently, check my Instagram page for the hashtag #radsgetsfit – mostly low carb recipes and also that occasional show off selfie coz of how am shrinking and we all love taking pictures when we start liking how we look!
Follow and subscribe the blog for quick low carb recipes for the body and other things that can make your mind a lot more tuned. Thanks!