This year, 2016 has been remarkably bad for the world and humans across the world in general. We suffer its wrath by the collective disappointments, tragedies, the unfairness and the death (real and otherwise) of our innocence. It feels like 2016 is the year we got faced with reality like we were frolicking teenagers up until now, and forced to quickly grow up, coz we turned 21!
That said, what I realize is that nothing is more effective than adversity to bring about a strong and resilient version of us. Under all the generalized restlessness, if we introspected, we would discover how much of a personal progress (not change, but going forward in a way that we don't necessarily regret) we have made.
I know I have.
Maybe you have too if you would be honest and reflect on the happenings in your life that touched you in a way that left you just a bit more ready, a bit stronger and open to accepting what hits you when you least expect it.
So, as I cleaned closets and plodded around the home, I fell upon the 2016 calendar where I had marked things down. Was a good memory jolt and I wanted to indulge in the detailed exercise and see where each got me.
So here are some prompts that I fell upon and my answers:
What was time very well spent this year?
Going to India despite the excruciatingly painful herniated disc and meeting folks there
Visiting Abu Dhabi and also Chichen Itza and Cenote, Cancun Mexico. (2 countries in a year, that's a bonus!)
Spending the summer learning about carbs and the Keto diet
Teaching kids to speak up and strong
Having my childhood friend over for 3 days and loving every minute
Looking after myself (head, heart, and body)
What was money very well spent this year?
Travel (India, Mexico)
Saris (nope, not sorry)
What are your favorite memories of 2016?
Meeting parents and friends in India
Vacation memories (mine and my friend who visited with me)
My struggle with adapting to Keto diet
Munchkin rising as a dancer this year (her performance at IMF was amazing)
Zorro coming home
What did you accomplish or complete this year?
Losing 25 pounds on the Keto lifestyle (and not gaining more than 4 pounds back)
Started teaching and wrapped two good sessions in public speaking
Won two awards in speaking and hosting a few events.
Writing more regularly and qualitatively better pieces
A step up in being organized and slashing things with methodical precision
Did you make any progress on long-term goals?
Yes, I think so. Almost 80% accomplished – Cycling, losing weight, being a lot more grounded in my heart and head. Being mindful of how I perceive things and relationships. Being more relaxed about bonds and not taking ownership where I should not be, letting folks go past me with as less disturbance in my mind as possible. Grand stuff, so proud of me!
What felt successful about 2016, as a whole?
That I am a fighter, and I have grown strong and beautiful and all of my own doing. The sciatic pain, the weight loss, the way I've handled disappointments, some serious setbacks and welcomed some warmth, on rising to my own defence with as much grace as possible and absorbing the blame even if it wasn't my doing. It's been rough, but it's also made me rise in my own eyes without becoming cynical.
Did you overcome any obstacles or mental blocks in 2016?
A few yes, and they are mostly the weight loss, and the block that allowed me to be mindful and calming under stressful situations.
What did you learn about yourself after all that happened in 2016?
I have a high tolerance for pain and will continue to deliver good results of what's expected of me.
I rarely give up when I am filled with conviction
I am a fighter and I am resilient and I have only become finer with time
I am beautiful and poised (not necessarily the outer me, but how I see myself) and am perfectly happy being the ambivert (or social introvert) that I am.
That I rise above the pettiness that surrounds me and I will not take crap
Life goes on, people will come and go as they please, has nothing to do with me.
I am not giving anyone the power to mess with me.
I have become a dedicated planner and I will accomplish if I *want* to.
Who nurtured or supported you most this year?
My daughters, they are my rock and pillars and I am so grateful
My very inspiring childhood friend
Three girlfriends, ones who I got close to this year (but I am vary of getting any closer coz it's been that kind of two years)
Myself. I was my best friend and I supported me the best way possible this year 🙂
Who did you enjoy nurturing and supporting?
Chennai clothes drive and the sari fundraiser of 2015 spilled over into January and I facilitated them, so am hoping I made a difference there.
Quite a few folks on Instagram and Twitter, when they emailed/messaged asking for advice and I explained Keto and low carb to them.
My keto recipe blog – Vegketobyrads.kowthas.me and this one has been a place of giving
My little one.
I always offer my help without hesitation and whoever is strong enough to accept it, are always glad and grateful they asked.
Done!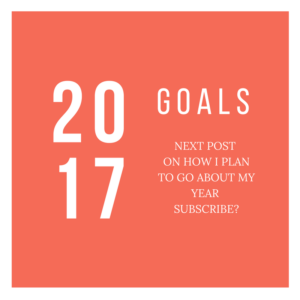 That was cathartic and a good exercise. Now with the bullet journaling more immediate and present in my daily life, am sure 2017 will be much better than 2016! I can't wait. 🙂