Apparently I bought it on my shopping trip. The one that I had to force myself to limp to over the last couple of days.
Yes, you heard me right, I am limping. Again. It's like deja Vu – 2008 all over again (that was not the whining pre-surgery post, but then I like this one, so there!). And just to keep with the saying "history repeats itself" and not be hugely radical about sayings, I even decided to go visit the cute doc tomorrow. If not anything, he would listen to me whine and cluck appropriately.
So anyways, been doing all the back to school shopping coz we love to do things last minute. Adds to the whole drama that is our life on the first day of school. Very exciting and quite the workout I assure you. Just don't blame me if you get trampled over at walmart or target. Try Office depot or Staples if you aren't a cheapskate like me or if you don't have one too many sidekicks to cater to.
You must be wondering what I bought that am making such a deal about?
It's this:

Yes, it's huge and completely cramping my style.
Anyone want it? I'll throw in a few perks free, like a blank white wall with strategically placed spots that you can bore holes into staring at it, pens without ink, pencils chewed down to the lead, reams of spotless white paper, keyboards that are gooey to the touch etc?
Hmmm…
Though, really if you were smart, you'd want to know the real reason behind the drama around my above mentioned ill-fated knee?  It's along the lines of this guy, Doug's remedy  to the writer's block.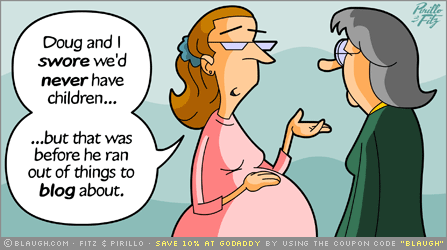 Yep. I'll have my knee to mock for a bit?