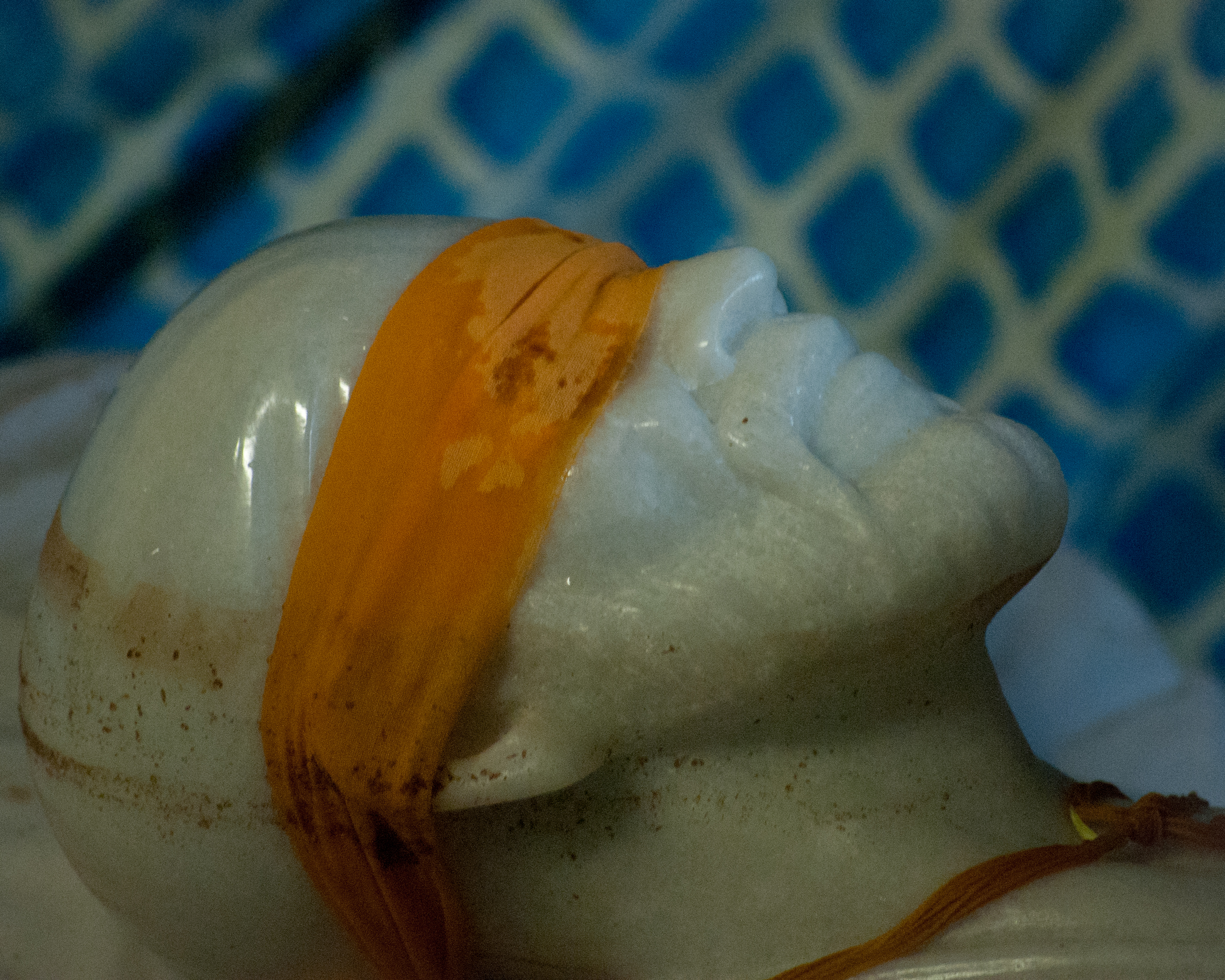 Religion and faith are personal in my book.
I am not a religious person, but I do believe in a higher power or authority. On occasion I have pondered over my stand. Am I an agnostic? No, I do pray, I bow my head, visit the temples and on occasion, more often these days, I have been found closing my eyes sometime during the day to send a monologue into the air. For the kids, for peace, for sanity and sometimes just for the fermentation (of the dish of the day) to come through.
Over the summer, our local Sai Baba temple were installing the statue, and I was privileged to be home that morning to go over and click some of the proceedings that many don't really know or care for, before that marble statue becomes imbibed with strength and divinity to fold our hands before. It is a belief that the power is in the lord's eyes, and hence the blindfold before the statue is installed with all religious fanfare at the auspicious time when stars align. Once it is established, the blindfold is taken off, and the Lord can "see" us. What happens after is anybody's guess and a post in philosophy, that am not getting into.
What I however question is:
Eyes are the windows to our soul. I agree.
Is that why there are very few out there who refuse to look you straight in the eye?
Is that also why it's easier being who you are (and even who you not are) online where there are no eyes, just bytes?
Is anyone watching at all?