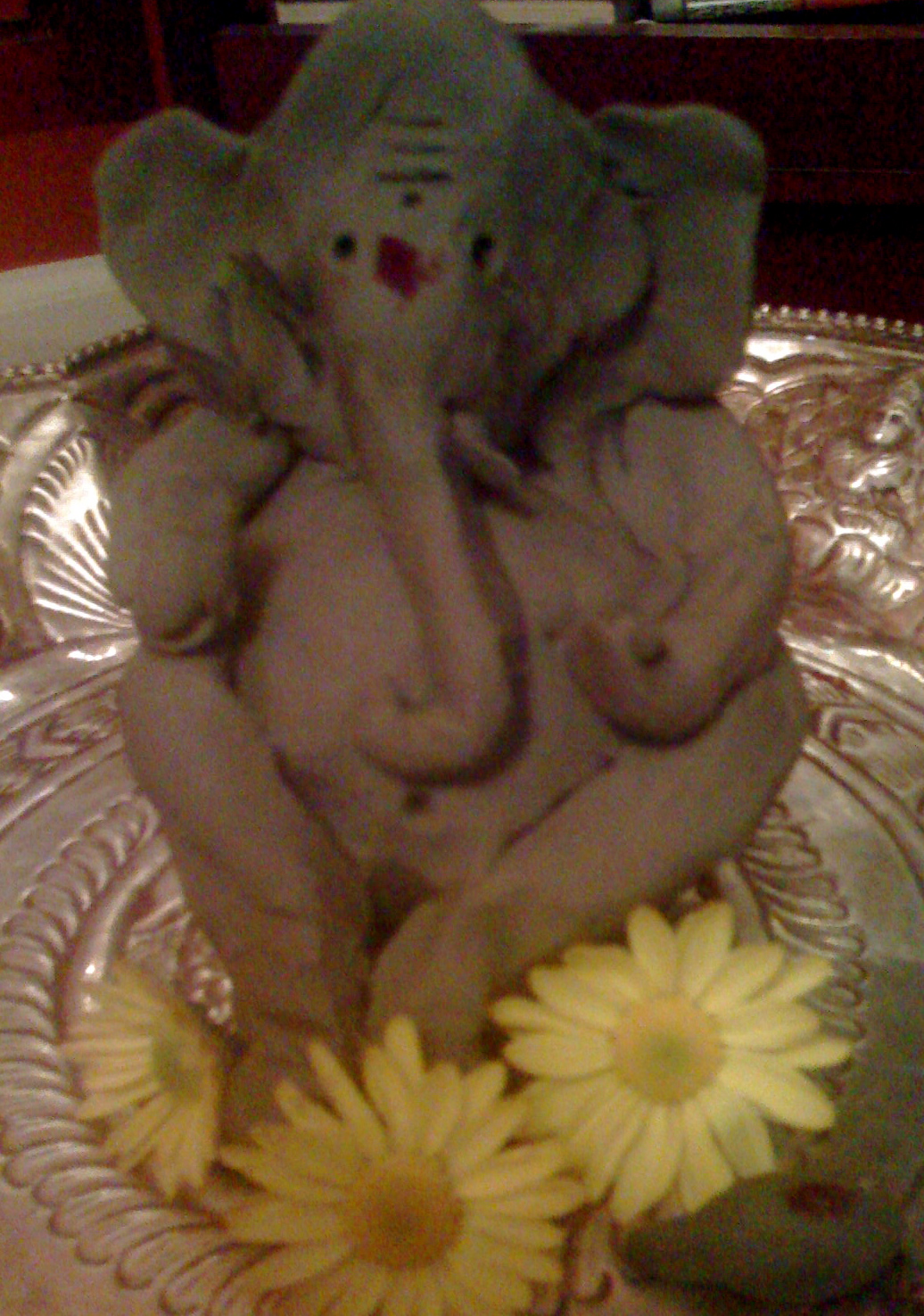 This is my 20 minute Ganesha from good ol' modelling clay that I made last night. Did the abridged version of the pooja by 7 am, read the story, placed the akshata on everyone and ran. This year Ganesha has been put on a fruit diet. Bananas and coconut. Munchkin placed a few grapes too.
In the evening, the meal will be complete. Undrallu, kozhakattais, payasam and a regular meal of daal, veggie, pulusu and chutney. That's what's planned at least.
So who's feeding Ganesha and themselves what? Share? 🙂
ps: ..and oh, Ive been snapping pictures of Ganeshas all around the place and the collection's growing. The variety's mind-boggling.