Remember me pining for gongura in this post and my intense craving for the pachadi.
Sushma so sweetly offered me some to. I hope she did when she said, "my home" – coz that's how I understood 😉
Went to Patels that weekend and saw some really sad frail dried up sorry pieces of gongura stalks that tasted worse than grass. No, don't even think of asking how I know grass tasted.!
In any case, got some home and in a desperate attempt to make my now dried up brown thumb go back to its long ago version of being green, I stuck them into a pot. The stalks.
Then I forgot all about them.
Hannah's shadow came over this weekend. Rain was pouring. I was in the mood for some spicy sour mango pappu and guthivankaya koora. I chopped the mango, and it wasn't too sour. A little upset I stared out onto the deck. This is what I saw.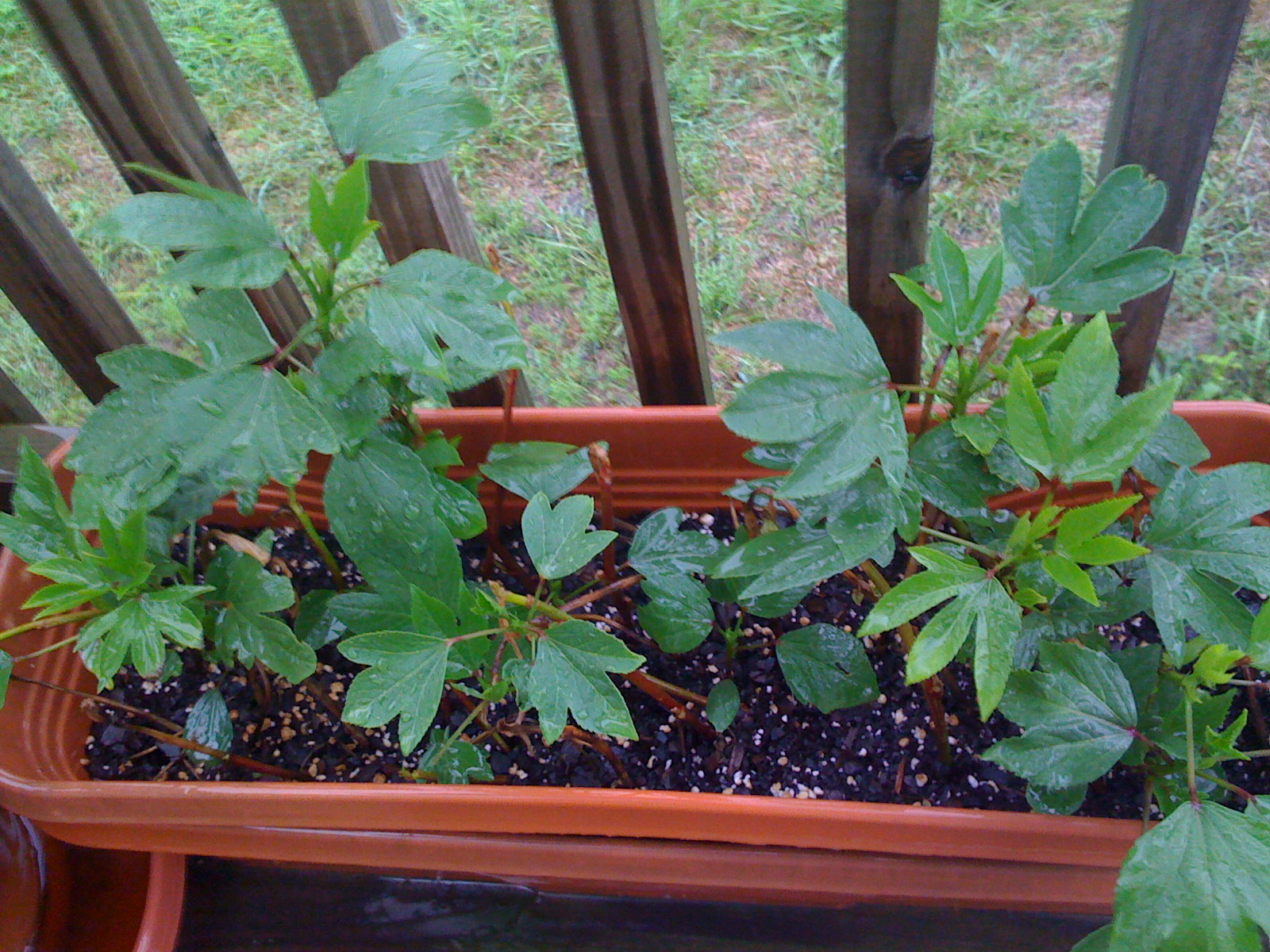 Bravely, I stepped out under an umbrella amidst munchkin's shrieks that I'd melt in the rain, I snapped off a leaf and placed it on my tongue. Wow! It was so sour I winked!
Lunch was: Mango/gongura pappu (mango/sorrel daal), guthi vankaya koora, (stuffed eggplant curry) and chaaru (rasam) with avakaya and neyyi (ghee). Yum. not to mention the lovely rains outside. *sigh.
Home grown's just awesome. Next year, am gonna get ambitious, and then all of you can remind me that I currently am the unfortunate owner of a dried beige thumb and I can then eat my words. Till then, I am gonna have some more sour gongura pappus and if I can hold myself enough, will save enough for a pachadi. Yay.