I have no idea how I got looped into sending this movie up the list, but come it did. Expecting a massive Ben Stiller rolling-on-the-floor session, I popped the dvd in selfishly upstairs, all tucked under the covers expecting a fun 2 hours.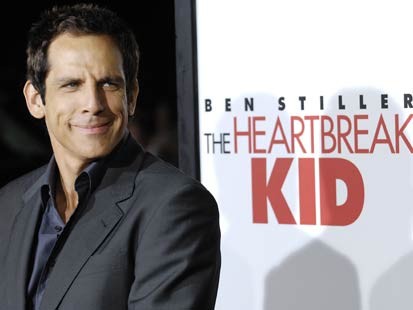 I grudgingly accept the husband's careless shrug when I waved the cover in front of his face in the pretext of enticing him. Didn't flinch a muscle. Even a hint of promise of the mood and the setting where I'd be watching didnt move the man. He said without removing eyes off of the debate on TV "Sure, call me when you are done."
So I hopped away and by the time I was done [with the movie that is..], the mood was pretty much dictated for me.
In case you didn't get the newly found sarcastic tone of my post – The movie is ugh. What was he [Ben Man] thinking? I shall let you draw your own conclusions on what happened thereafter.
The next one is full o promise. That one am watching alone. Yeah. On purpose that is.