Way back in Spring (it does seem like way back, now that I think about it) I came across a tweet from Tundra Books on the new hey Canada book that they were publishing.
I love new places and any pertaining literature is a great read! Plus, it was a children's book. Plus it was illustrated. Plus it was a grand old looking grandma taking her two grandkids on a tour of Canada. That was history, geography and literature all combined. I signed up at the blogpage right away!
After a few weeks, I got the book and was readily impressed.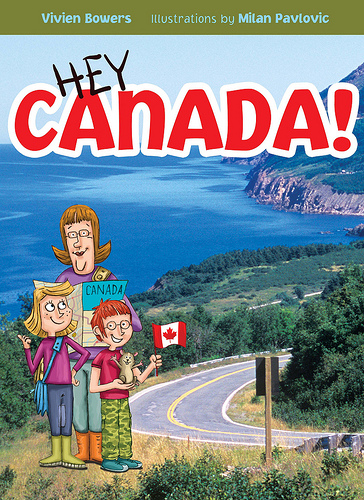 With colorful pictures, illustrations and printed on thick yet fine glossy paper, and just the right number of chapters to keep and hold the attention of children, the book was an easy read.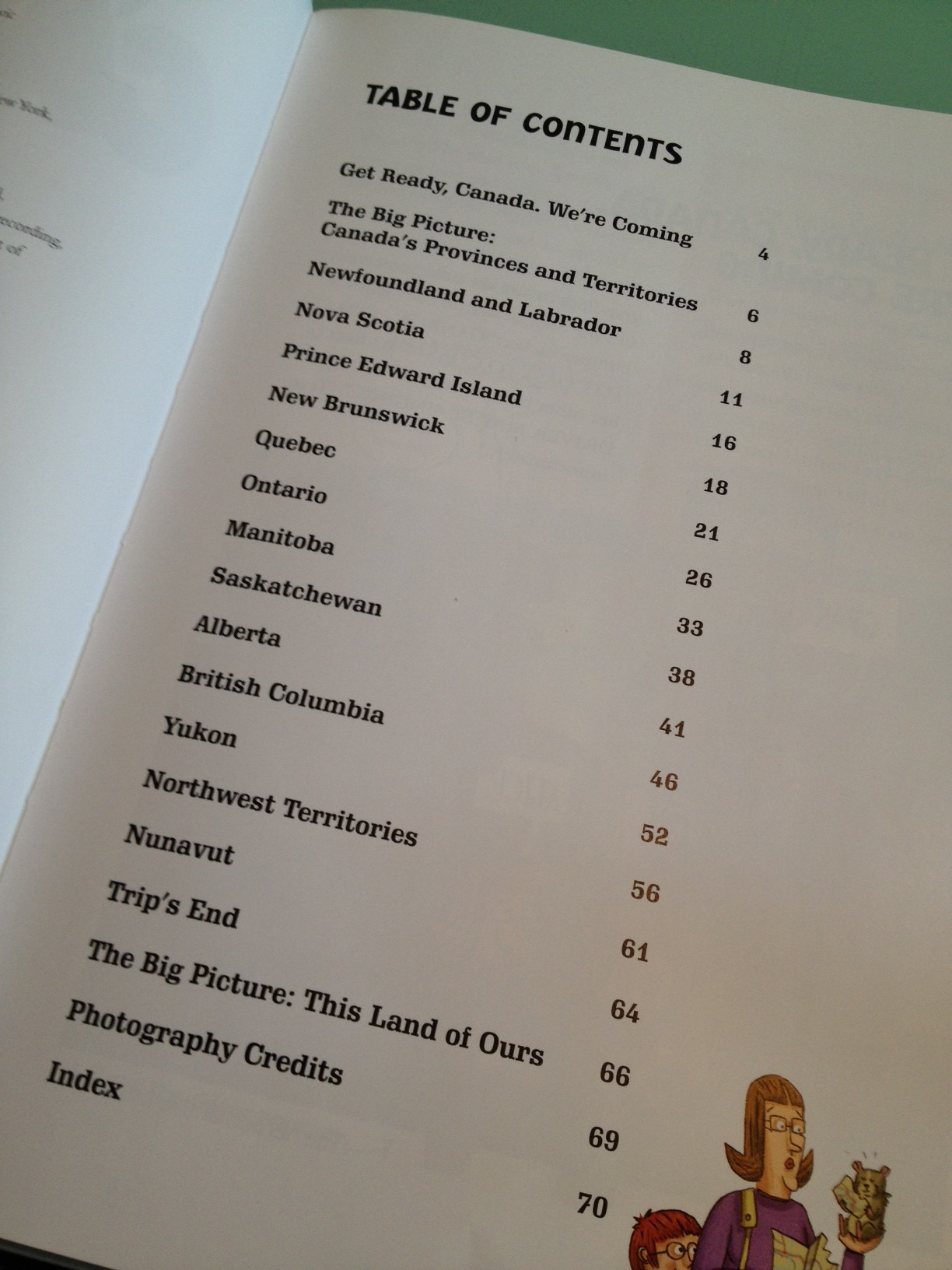 The book starts off with a colorful double-page spread of Canada (broken down into its provinces by color) and the route that readers would take along with the characters, complete with arrows and names of the cities that they touch.
The characters Cal and Alice are an absolute delight, not to mention grandma dear who runs a tight ship with the right amount of humor and fun in her tour.
I loved the "find it" feature that Gran gives the children as they enter each province. Loved the perfect way to keep the kids engaged on a tour by giving them something to look out for and sharpen observation skills, and ultimately encouraging learning.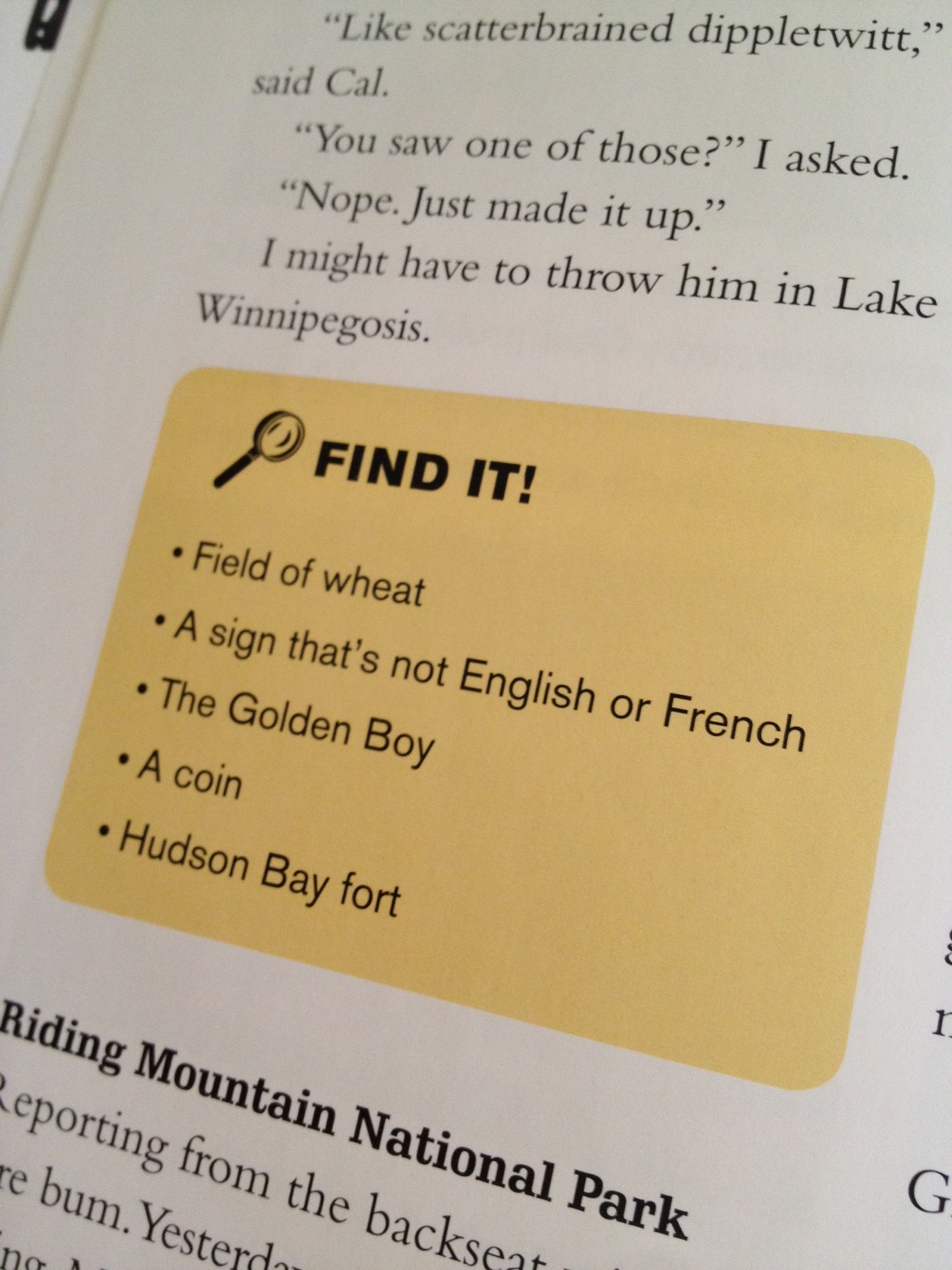 Cal's tweets are cute as he tweets facts out at each province, on the stuff that you should stay away from and the like. You can follow Cal here if you'd like.
There is a cartoon strip that Cal features in, called the Cal's Historical U-turn: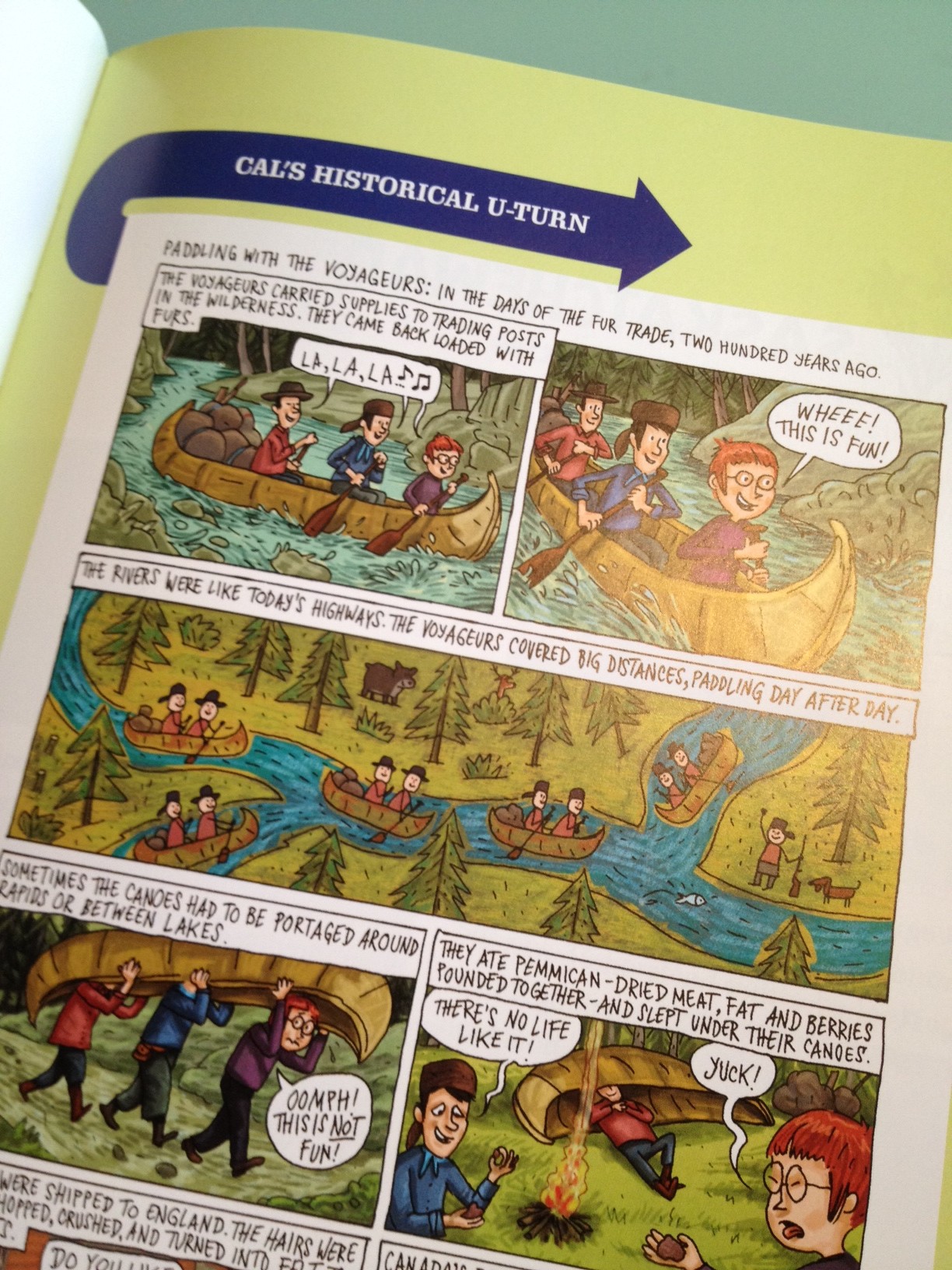 A neat book that all early readers on would enjoy being read to and read by themselves. Gives a wonderful snapshot of Canada. A good addition to the Travel genre on the bookshelf, and even to read just before traveling to any part of Canada.
Enjoy!
Book: Hey Canada
Author: Vivien Bowers
Illustrator: Milan Pavlovic 
Publishers: Tundra Books