Walmart and Jumpstart in an effort to highlight literacy have gotten together to create a record by having a large number of people, parents and/or kids read this popular and very lovely book on October 8th. Written by Eric Carle, this book has pleasured, taught and captivated children for the past 40 years.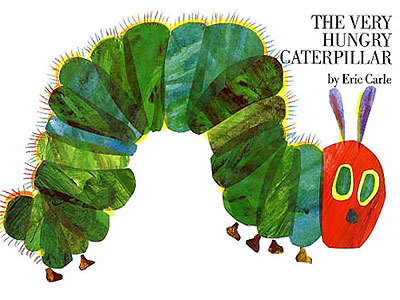 Today's October 8th.
We picked up this book at our library and have read it a couple of times every day since the weekend. Here's a video of us reading the book so you may read along if you wish.
Introducing munchkin and I on our best behavior!
[vimeo http://vimeo.com/6956729]
If you have sat through the video and read to a child with us, please let me know in the comments, so there's a tally I can keep and enter in the numbers at the end of the day at Jumpstart's site. There's of course the option of just watching the words go by, by which you are reading the book anyway, so you qualify as well! Let me know or just go ahead and do the poll.
Thanks for reading with us! 🙂
[polldaddy poll=2087028]