My love for the country and the city is no secret. All I need is an excuse to talk about it, and I do so with gusto, happiness and thrill that's palpable (as am told) in my words.
When a friend who disappears on me for long periods of time, remembers this little quirk of mine, and sends me these images, they ring precious, thoughtful, and well, poignant. This couldn't have been timed any more perfect and the big grin on my face says "thank you"!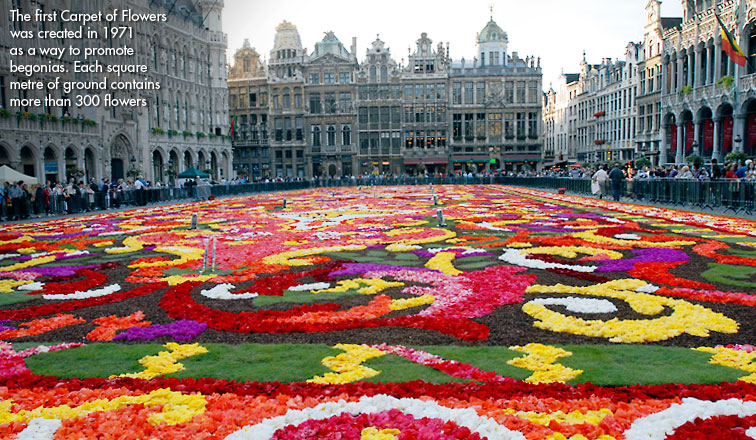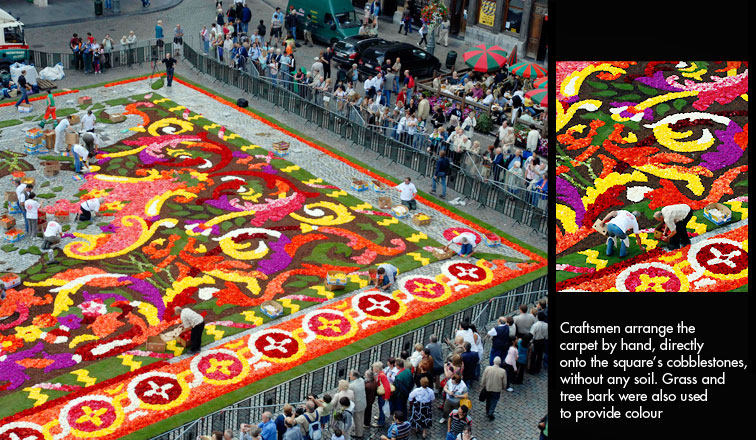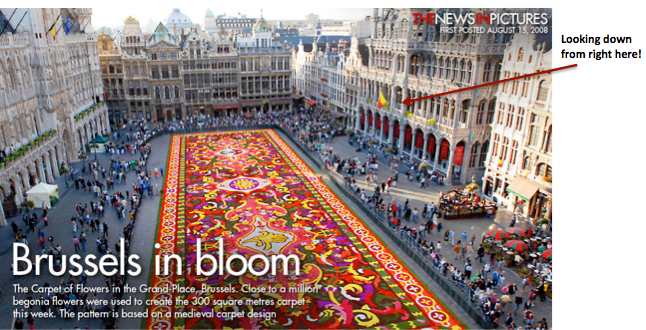 Grand Place – Center of the city becomes vibrant every alternate year for their August 15th celebrations. Last I saw them was in 1996, and there's a picture of a very pregnant me holding my one year old daughter atop the City hall looking down at the colors, from the spot I've marked. The memory of it came rushing back as I saw these this morning in my inbox and well, what can I say, my heart's been singing since.
I certainly am blessed! Enjoy!