It's been a trying few weeks and some recent events online have spurred me to reconsider my online presence. I have always enjoyed writing, and blogging's been good for me and to me in more ways than one. The sheer number of friends I've made, their wisdom and effect on me and my words and my real life is heartening and am indeed blessed.
I was and am told that am a tough nut. I pride in taking things in stride, keeping eyes and mind focused ahead. That's always been my take on any hiccup, and the Lord knows I've crossed many with as much strength, faith and goodwill as I could muster. Sometimes when faith and belief is mistaken for a weakness and desperation, it hits the base strong. The vibrations continue to reverberate long after the blow.
Conversely, I am also led to believe that strength doesn't always means to hold on, to win and to achieve. To deviate from the norm, to have the courage to let go, to lose with as much grace as one can manage is also strength. I am no stranger to 'abnormal' (though I beg to be renamed different, or even I daresay unique). Quirky and offbeat has always been my middle name, and I have managed so far to maintain respect and regard for my views and for being me and despite me.
However, when circumstances, words and situations conspire of their own to question validity and beliefs, one has to rethink one's motives of remaining steadfast. Strength is in question.
Of course am rambling and if you're wondering Rads has been exposed to too much heat, let me gist this out.
Am away for the next few weeks in search of my mojo, and hopefully will be back in May. If I don't post by May frst week, consider this my last post. Oh okay, I'll come and say a proper goodbye, which I suck at btw, so it may not be pleasant and I will most likely reduce most of you to tears, of mirth or sadness (am a DQ remember?).
If I do find my mojo I will most definitely be back. I sure do want to be back though, for the number of post ideas that are growing wildly in my head will surely strangle me if I don't. Imagine that! Jokes apart, I need to find that happiness and pleasure in my words as I bang them out. Like now. 🙂
Until then, Rads looking for Mojo and the peace, harmony, wit, laughter and wisdom in all whom she interacts with.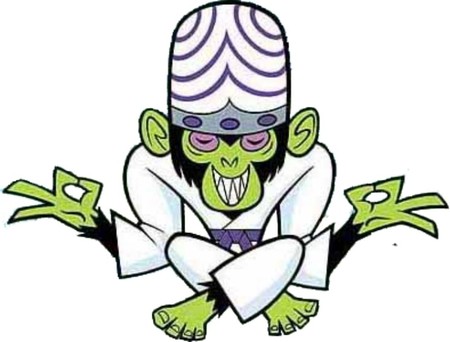 I leave you with a collection of posts that made some smile, and some laugh, but most importantly, made me laugh.  Take care and love you all!