It is 3 years today, on Super Bowl Sunday that I got the best birthday gift, ever. I bought home my black and white Border Collie-Norwegian Elkhound pup. She looks like her dad and behaves like the mom, playful, fun, excited and amazing with kids.
I worked through her potty training, through a few chews here and there, but for the most part I/we lucked out. *I* wanted the pet. I grew up with two and I knew that there was no other childhood memory that would come close to quality relationship that one could give as a parent to their child, and I insisted, fought, got threatened and dint care and I went to Petco and signed up with Forever Home, and we got approved and on a fine, chill yet sunny morning, we ran back in to the store at 1 after a tiring morning at dance school, and were handed us this round small black furry thing.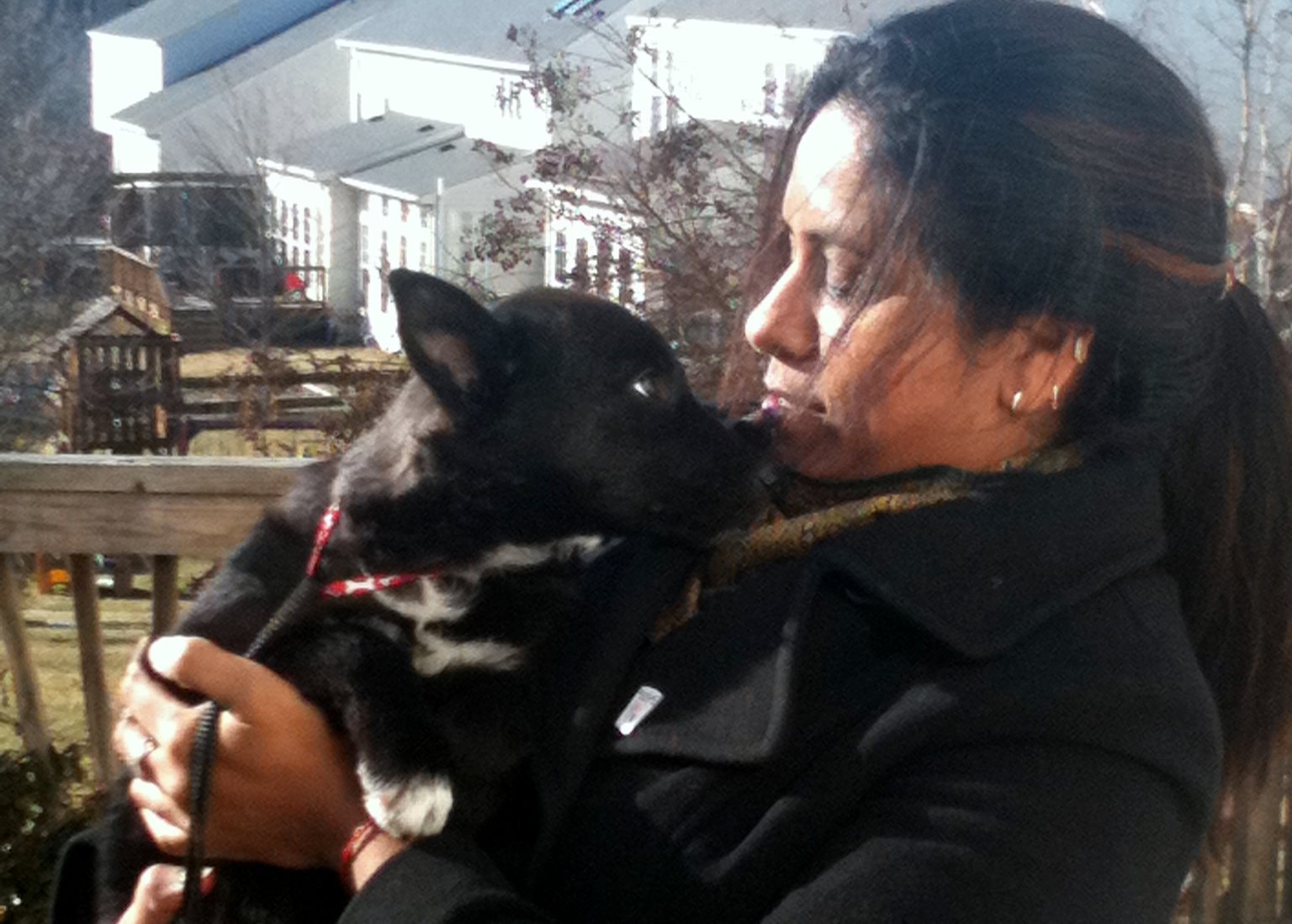 She smelled and wiggled in my arms, but I was impulsive and happy.
My munchkin was very happy coz I was happy. Daughter was happy coz she liked pups. Son continued to live in his bubble, refusing to associate with anything apart from his books and room lest he was tagged to do a chore and the husband was the biggest surprise. After putting up an enormous almost juvenile front to not allow a pet in, he drove over behind us to the store, to smile and pet the pup in my hands and now is the primary sole caregiver with respect to walks and feeding and the bond they share is strange, wonderful and unique.
It's responsibility and care wrapped in loyalty and affection. Both ways.
She took her time warming up to us and to me, and now is probably the most affectionate she has ever been. Over the past months, she cuddles up to me, gives me and only me the special wag she reserves, the way she glues herself and pushes her neck into my knees or side of my leg, and the way she sits patiently next to me as I stroke the top of her head. We are in tune now. She knows when I call her for food, for getting the Furminator on her, when I want to take her for a walk as opposed to when it's a car ride, that she doesn't love, but has grown to tolerate. She understands the incessant runs I make through the day, doesn't blink or look too sad when we leave her at home, and is always happy to see all of us walk back in. She knows her peanut butter treat is coming. She understands Telugu and English as much as she understands our tone and the reactions of people who come in. She understands my strange need to play dress up with her. She accommodates, and is always patient, allowing various props to be placed on her while I click and record the moment.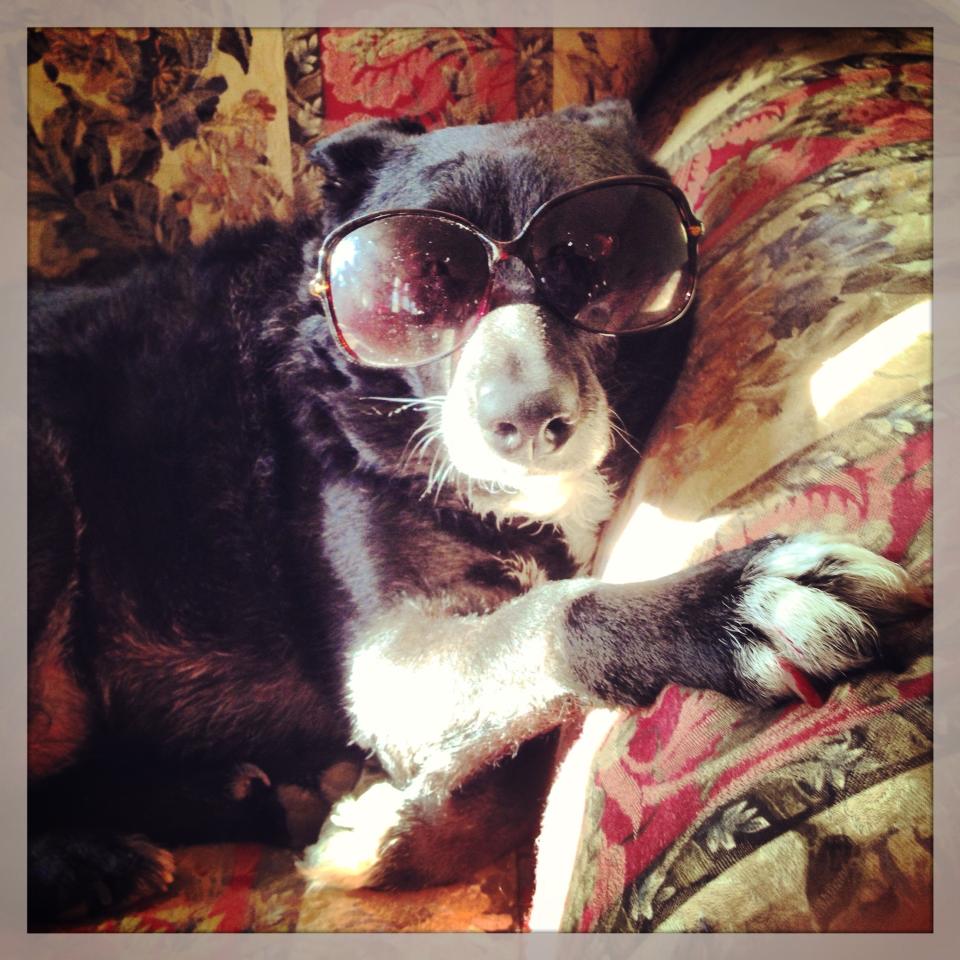 She is a lady though. Elegant and restrained as the situation demands, right from the way she takes a cookie from my hands, ever so gently, slowly, barely touching my skin, but just the object of attention, to the way she sits down at the door or window, as she watches the world, and the squirrels go by.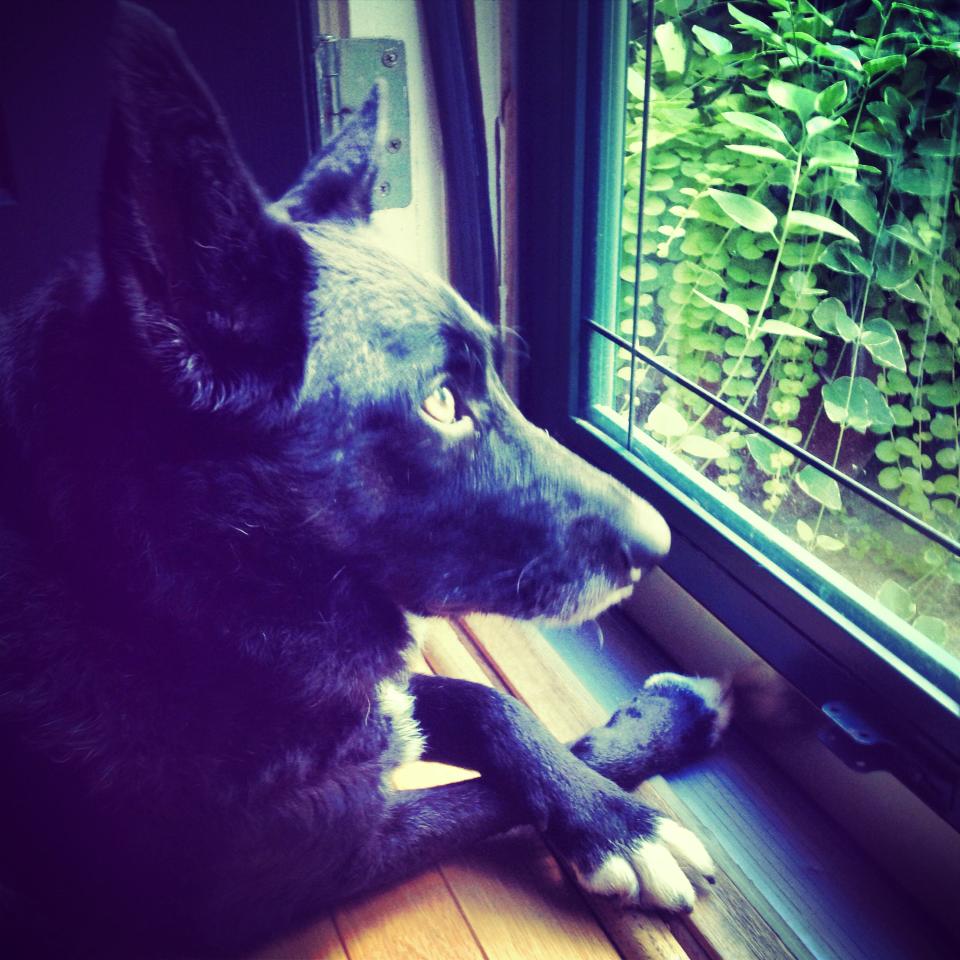 Always excited to hear the doorbell ring (and we have a TON of traffic), she jumps to welcome folks, and immediately picks up on their signal. If they are scared and hesitant, she backs down right away. Edging closer and closer, inch by inch till she is seated next to them, ears tucked down and wagging her tail ever so gently, till they feel comfortable about stroking her head.If they are petrified, she sulks, walking away slowly into the study next to the front door, and sits there waiting for them to move on or away, for the most part not even needing the command.
If they are dog lovers, well, we have a hurricane in the house and so much joy.
But when they leave, they all compliment her, praising her, knowing that she is ever so sensitive to us, for how well behaved she is, and almost sitting on the fence to become a dog owner. She converts people, and influences them. Every person, who has met her once has gone a changed person, even if just for a bit. Mostly happy and smiling, but also bewildered, coz their perception is slightly altered on what it is to have a dog from the shelter become one of your own.
It's all her, and we are lucky to have found each other.
Today is Superbowl Sunday. She will sit with us downstairs and watch the game, and hogging chips and cookies alike and couldn't care less on the outcome of it, just that the house will be full of teenagers yelling and screaming at the large white screen with sweaty running men whose eyes are hidden.
I don't know about you, but that';s just not right.
Coz she speaks with her eyes and when she looks at you, she bores into your pair to touch and reach your soul and heart. That ever so slight tug, and that heart is never in its stable place ever again.
Then she does this thing that she never does with anyone else but me. She sits and waits to be stroked. I hold her face in my palms, bend down and kiss her jaw, and head and stroke her. Cooing unintelligible nonsense to her as she wags her tail. I stop to pick up my coffee, and her paw rises quickly, to grab whatever she can of me. My thigh, my calf, an arm, anything, so she can ask for me to stroke her again. To touch her again. We continue this dance till she is happy and satiated.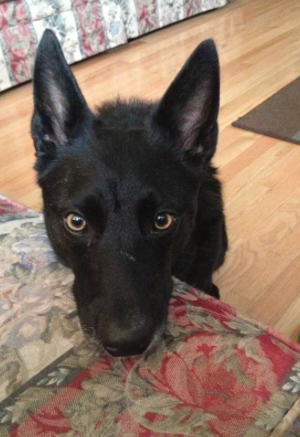 ..and I wonder. There is no ego, no loss, no hesitancy, no demand, but a simple ask.
She wants the touch. She wants to be petted. She asks. I give. She gives in return.
Now, if every relationship would be as simple as that, the world and life would be a lot simpler. Then again, what would be special about the bond you share with your pet?
Ergo.