F is for Fennel. Fennel seeds also called saunf (in hindi)  is these tiny green-gray seeds that are prevalent in India. Plenty folks in India chew a spoonful as a habit and especially after a heavy meal to aid digestion. Also called aniseed, I know and love Fennel only in this form for the longest time.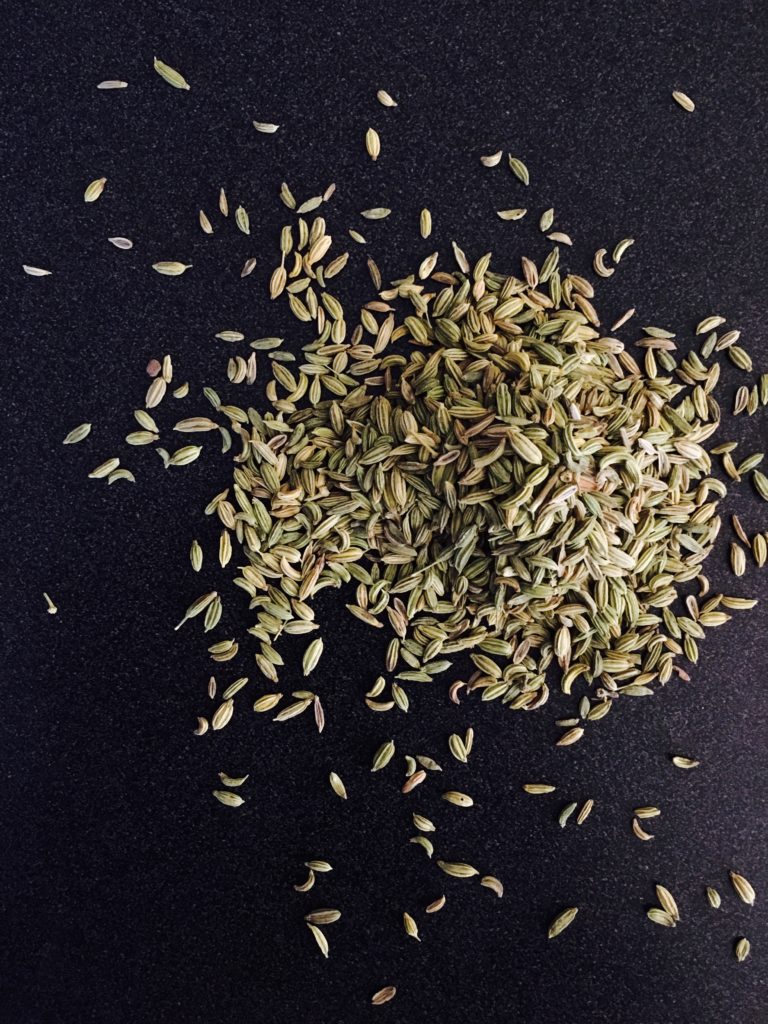 I first had fennel soup in Brussels after delivering my daughter. I was hooked. Unsure if it was the soup or my taste buds or my hormones, but I asked and ate that soup almost every lunch and dinner and I stayed in the hospital for 5 days! I remember then learning how to make the soup from this lovely elderly Dutch neighbor, as she explained in her Dutch while I used my French. That's when she also told me a secret and a tradition on why hospitals do a standard fennel soup. It's to encourage breastfeeding and milk production! Who knew.
Pre-internet era, so I doubt I checked on her wisdom and since I was already eating spinach and an apple a day (another Polish classmate's advice) I figured eating fennel soup wouldn't hurt me. So I did. It was simple and delicious despite the strong smell. Click on the wiki link for in-depth description on why it smells strong. Though I must say if you haven't tried it coz it looks funny or it smells so strong, you would be pleasantly surprised to realize that the taste is so much milder!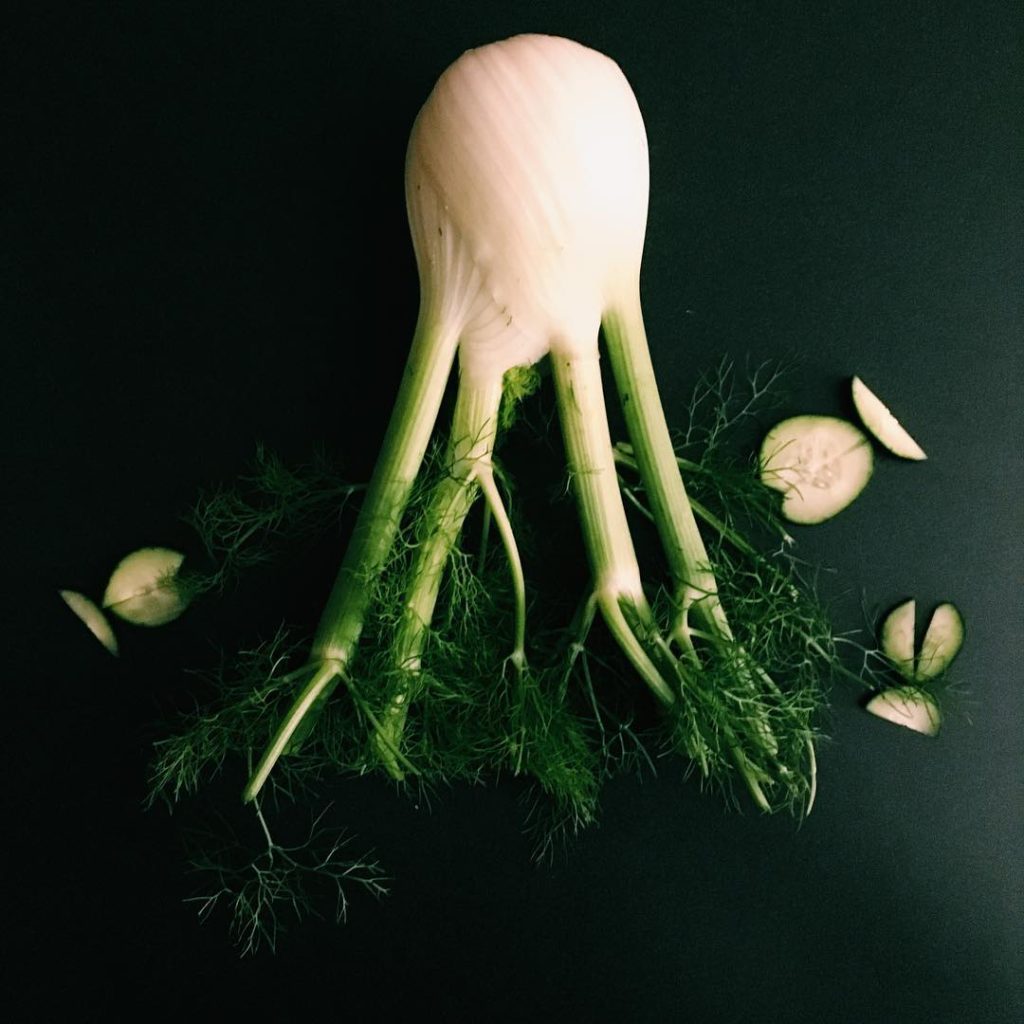 Fennel is also low carb (4 g of net carbs) for 1 cup. The potassium and Vitamin C is abundant and hence this makes it a great vegetable to use more frequently while on a low carb diet.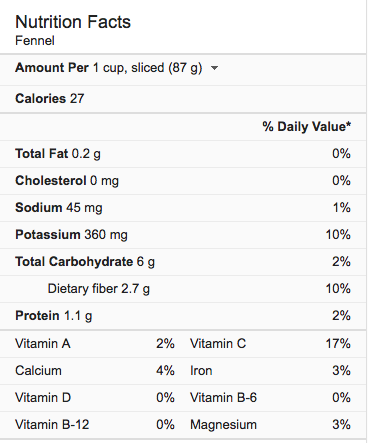 I wanted to make a simple Fennel salad for today, but the weather got all stormy and cold so I decided to make soup instead. Here's the recipe from what I had jotted down in 1995!
FENNEL SOUP
I used half a bulb, which is also less than 1/2 a cup once you chop the fronds off.
In a pan, I added coconut oil, 1/2 inch ginger and 1 clove garlic. Chop 1./4 cup of onions (essentially you are using half the quantity of how much ever fennel you are using) and saute on high. Add the fennel slices and saute for a couple of minutes. Add 1 cup of water, some salt and some black pepper and let it boil and come together. Then I add 1/2 cup of full milk and bring it to a rolling boil, and cool.
Once cooled, I blend it well and return it to the pan for one quick heating. Don't let it boil now.
Remove and serve with 1 tablespoon of heavy cream.
It's fabulously and delicately flavorful. The smell is subtle, the flavor just right and there is nothing to suggest it's strong.
FENNEL TEA
As I said earlier, I like chewing on a teaspoon every night after dinner. It's become a habit and I think it's helpful. I remember as a child and when down with stomach upsets (the real and the fake kind) my mom would boil a tsp of fennel and or cumin seeds in some drinking water and make me drink it. I didn't particularly care for it, but reading back on it and how it helps makes me understand why not all traditional methods are to be shrugged off. There was science and there was logic to it, except that the wise folks who spread the word did not educate rest enough or maybe the public was not educated enough to understand the reasoning.
Yes, so every now and then I make such a concoction and get the kids to gulp it down. It helps.
That aside, when you are starting off on low-carb and there is that craving that is hard to resist, instead of buckling down, chew on this. The mouth gets something to do, it tricks the head and you are safe 🙂 
Let me know if you do try this, would be great to hear back 🙂
***
This is part of the #AtoZchallenge where I am posting a recipe a day mostly related to Keto and/or the low carb diet. If you are new and here the first time, these are the earlier posts:
A – Grilled Asparagus with Lemon Butter 
***