Last year this time, I probably just had 2 telugu readers and am all excited that suddenly there are so many of you! So here you go:
mee andariki sarvadhari naama samvatsara shubhakaankshalu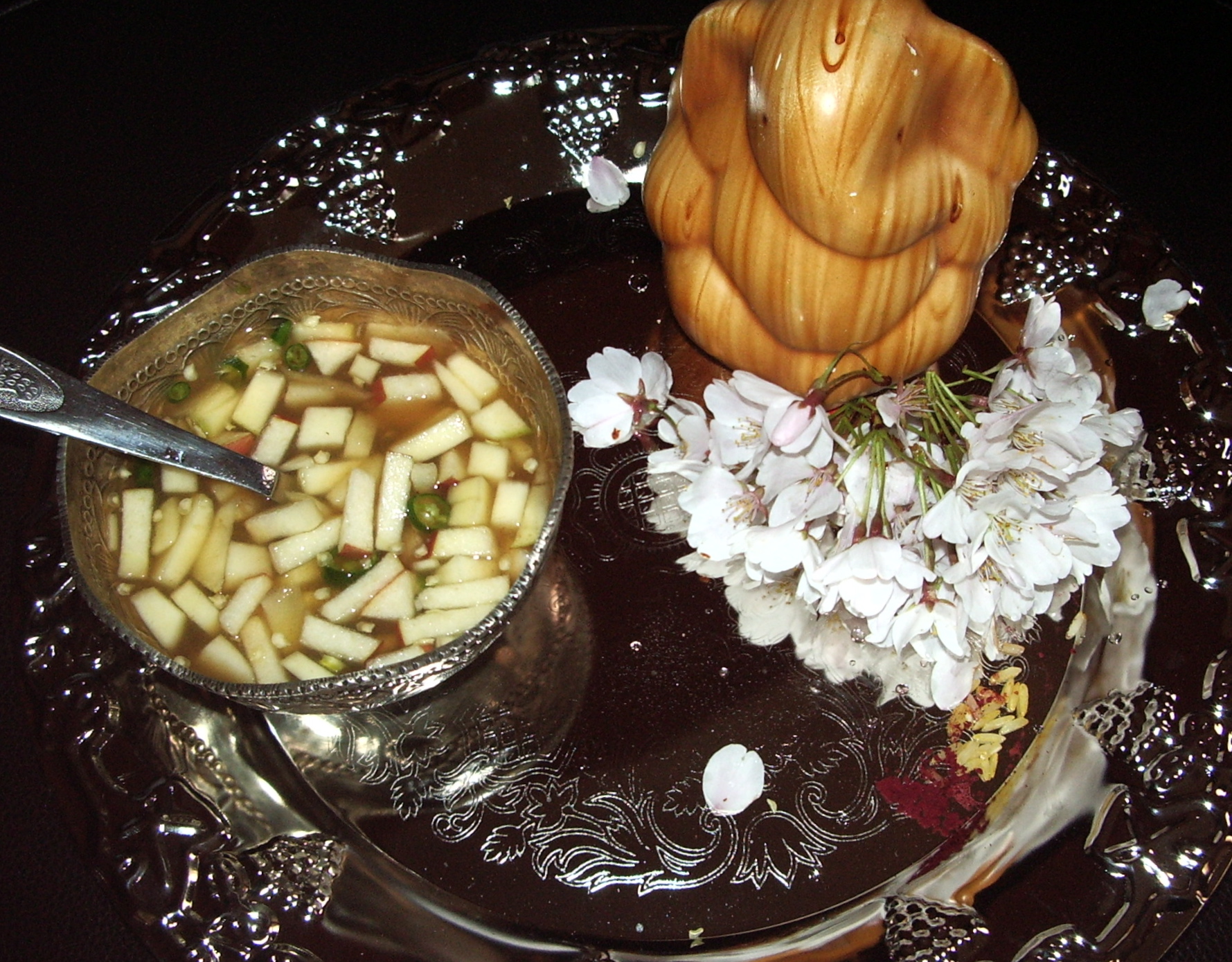 Woke up a little cranky as we all had just 4 hours of sleep [late night talk sessions with old friends], used a yellow and pink driveway chalk to put a muggu [rangoli, kolam] in the front, and hoping the drizzle won't wash it away, Made the pachadi with tamarind juice, jaggery, mango pieces, green chillies, and dried frozen neem flowers [saved them from our last India trip] in the morning, got dressed in new clothes [interestingly, we all managed to salvage something out of our closets], went to our sunday morning thing, came back, had a good lunch with pulihora and boorelu. Finished it off with a good 2 hour nap! Perfect!
I know that there's a conflict of Padyami starting in the night today and so technically, we celebrate the day according to the time we wake up, and hence Ugadi [ read more about it here] should be tomorrow, but hey, it's Sunday, it's relaxed, so like all postponements and clubbing schedules into our 52 sundays, we pushed this one too.
Hope all of you are also celebrating or celebrated it with family and friends and a lot of food!
Not to forget the neighbors –
My two kannada readers – Happy Ugadi to you!
Any Maharastrians and Konkans? – Happy Gudipadva to you all as well!
So tell me, what did all of you do?