This is what gets done to me when Mama Rads is bored. Not munchkin but Mama. The things I bear for this family I think am in love with. Why else would a self-respecting Elkhound free in the wilderness of West Virginia move to the suburbs of the big city and go through this?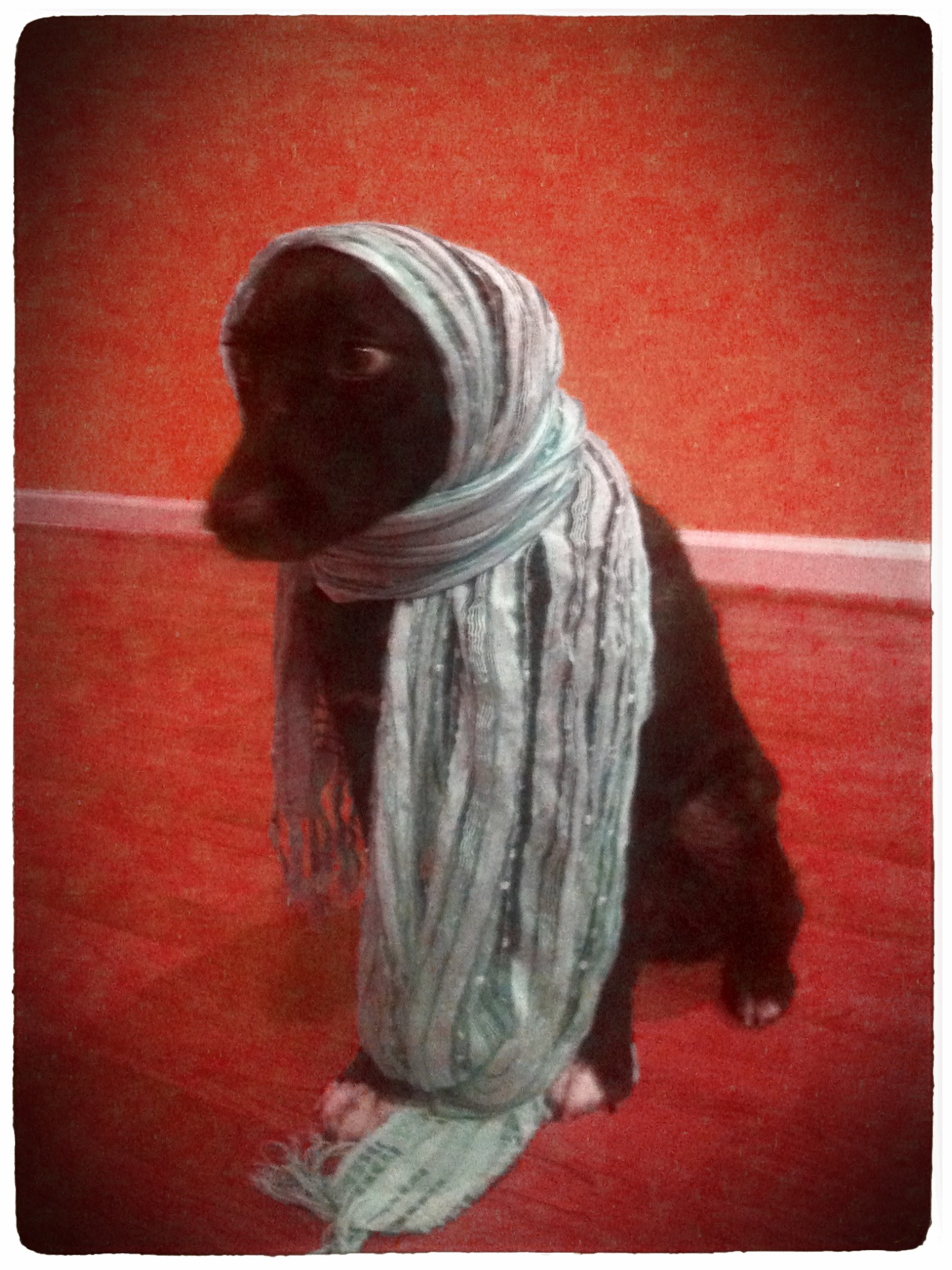 There was a tornado alert last evening.
I had absolutely no idea of course, just that there was a lot of scurrying and grabbing of all things shiny that consume the family with the eerie blue light on their face, before we scurried to the basement. I was just happy poking around the new boxes and odd shaped cartons down below, and have all of them in the same room. Which is a rare occurrence I must say.
Either way, I hope you are at least having a good laugh at my misery. I feel like an old woman. Not unlike the Wolf  in Red Riding hood. Just not evil. Am a good doggie.
I am being asked to tell you that this costuming will continue and be a regular feature on this blog. They will be suffixed with my initial Z. I am also asked to tell you that am no pioneer dog blogging. Terri has been my predecessor. I do not in any way hope to fill those paw prints left by the awesome Terri. This may or may not last. One of these days, I may just run away from all the costumes and hats and whistles this Mama loads on me.
Happy Friday all.