After 15.5 months on WordPress, here are some numbers I'd like to celebrate as well (read: brag-moment). Couldn't let the moment pass without mentioning it. (
100,000 views Since September 07.
…and then somewhere while I was counting down different kind of numbers, this one crept up on me!
407 posts in 3 years.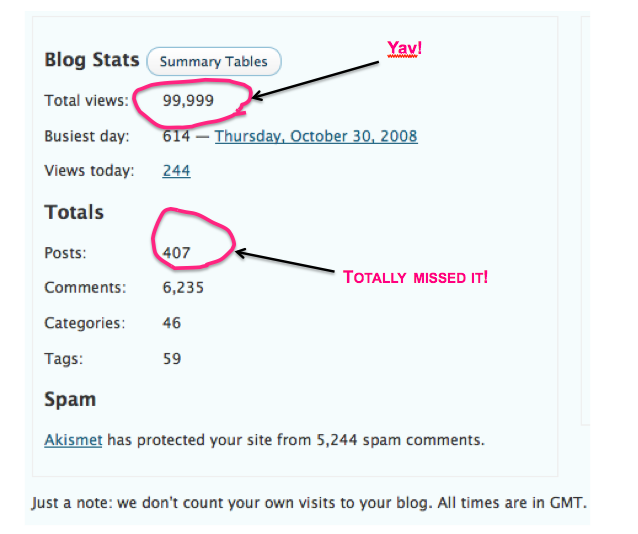 It's really all a silly game, and am just cheering myself before I head out and kill me at the gym. Laters people! 🙂