I soaked quinoa sometime this afternoon. I had already some soaked kaala channa from yesterday.
Cooked them separately, as I didnt want the kala channa to get mushy. Cooked the quinoa on the stovetop, as I wanted to keep the grain separate. The simplest way to do this is to reduce the water. So for 1 cup of quinoa, I used just 1.5 cups of water.On high till a rolling boil happens, then I shut it tight and turn the knob to the lowest setting, turn the timer on for 14 minutes and walk away. Timer goes off, stove gets turned off and I dont open till after a few minutes.
Quinoa is fluffy, separate and done.
In the meanwhile, added 1 tsp oil in a pan, added slit green chillies, lots of coriander and then the cooked kala channa. Then mixed in the quinoa with it and added some salt and some lime juice on top.
Time to prep: If soaking, just 30 minutes is good.
Cooking time: 20 minutes. (15 to cook and then a few to add it all in and stor)
It filled great and was a modified version of the sundal, without the coconut.Makes a good snack for betwene meals if you so choose. Protein content goes up a notch if you let the lentils(channa) sprout as well.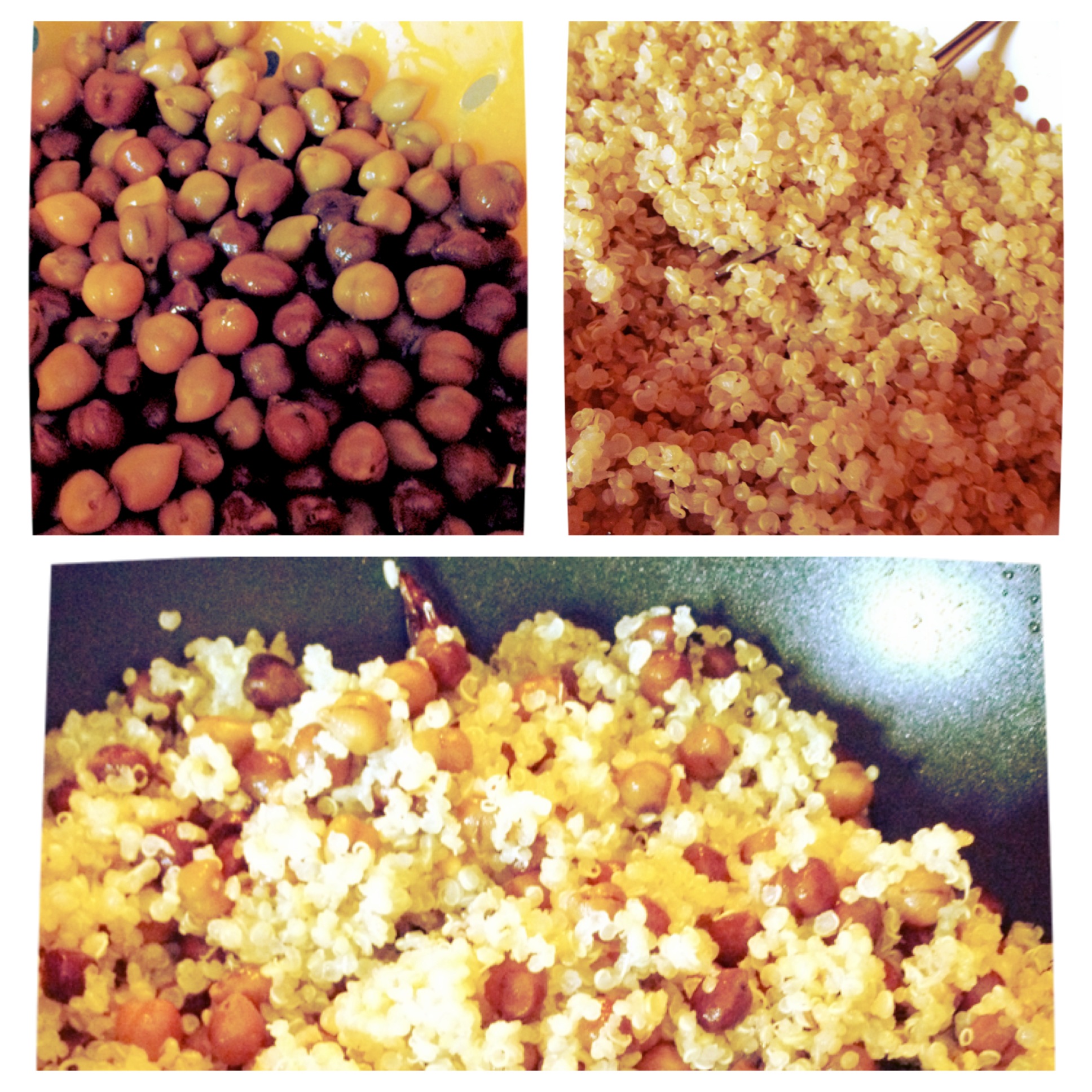 So there u go.
Here's something I learned the hard way. Quinoa spoils if left outside after being cooked. Overnight. I had to throw a whole cup out, and it broke my heart. I hate wasting food and I didnt realize it was left outside till next day. So be careful.
Enjoy!