Lettuce Wraps. Lettuce wraps at PF Chang's is a family favorite.I could probably live off them for lunch and dinner. I like Tofu and the rest eat the chicken. There were times when I went in and ordered just this and a whole extra plate just for myself, coz that would be the main dish for me!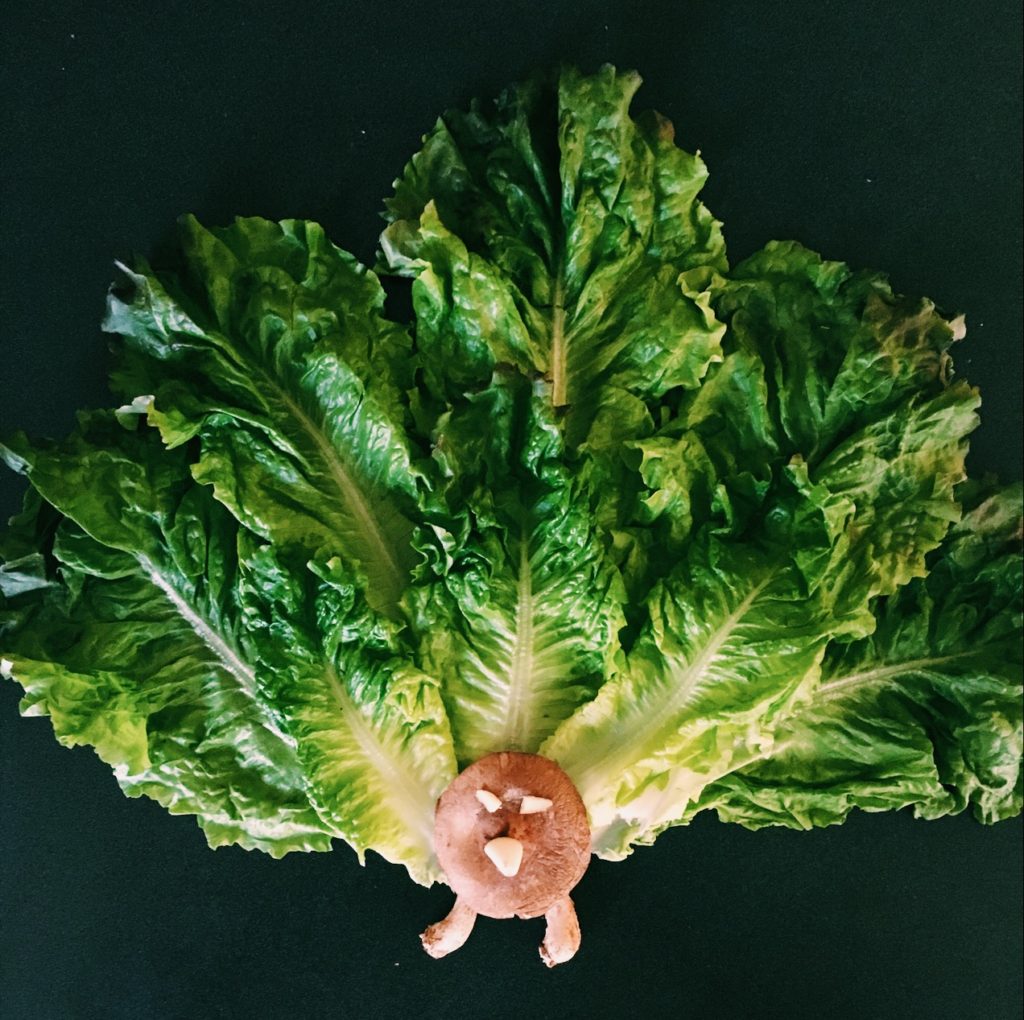 I've made tofu in various ways at home and one day decided to replicate the lettuce wrap version. There's definitely some sweet in the tofu mix, so thought I could use a sugar substitute and then give it a try.
Here's what I came to know after speaking with a friend of ours who makes the most delicious Asian food, ever. I love her fried rice and she somehow has that special touch in her fingers that transcend into the food. Much like my grandma's rasam (mulligatawny soup) which has the most basic of the ingredients. This lovely friend finally let me in on her secret and that is the hoisin sauce. 
*drumroll*
RECIPE FOR LETTUCE WRAPS
In a bowl get all these liquids together:
1 tbsp each of sesame oil and olive/canola oil
2 tbsp vinegar (any vinegar)
3 tbsp each of hoisin sauce and soy sauce (you could use the low-sodium one)
Use the 1 pound pack of extra firm tofu. Nothing less. Hunt it down, coz apparently the stock isn't as much as the other kinds. Get the extra firm one and place it between paper/cloth towels and drain it well. Press and remove all possible water and then crumble/.chop into fine pieces. Mine aren't fine, I have no idea what I was thinking then.
In a hot wok, add 1 tbsp canola/olive oil and add tofu and cook on high till they get a bit brown and crisp. Remove into a plate.
The Same wok, add another 1 tbsp of oil and add your sliced water chestnuts (and mushrooms if you'd like, I do) Add 1/2 tsp of red chili flakes, 1 tbsp of grated ginger and 3-4 crushed garlic and stir it well till all water is absorbed.
Add the tofu to the wok and mix it all well and cook for another couple of minutes.
Now add the sauce mix to the tofu and continue to mix it well. Cook for a few minutes till all the sauces are mixed well and absorbed by the tofu mix.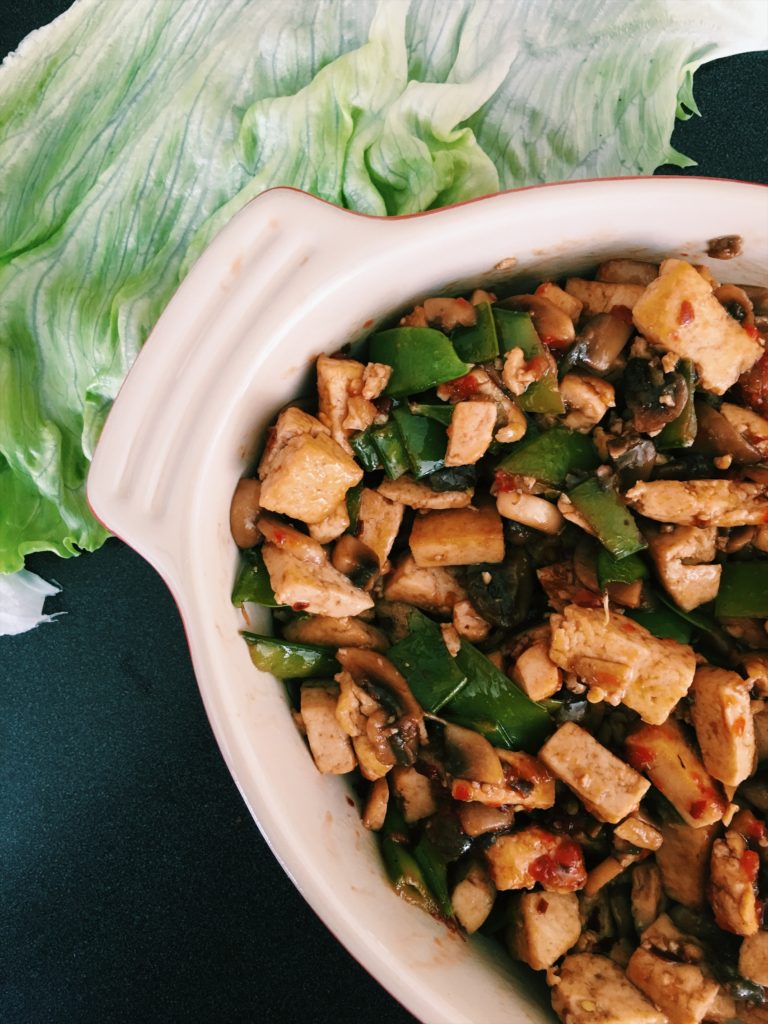 Cool, spoon onto chilled iceberg lettuce leaves, fold and eat!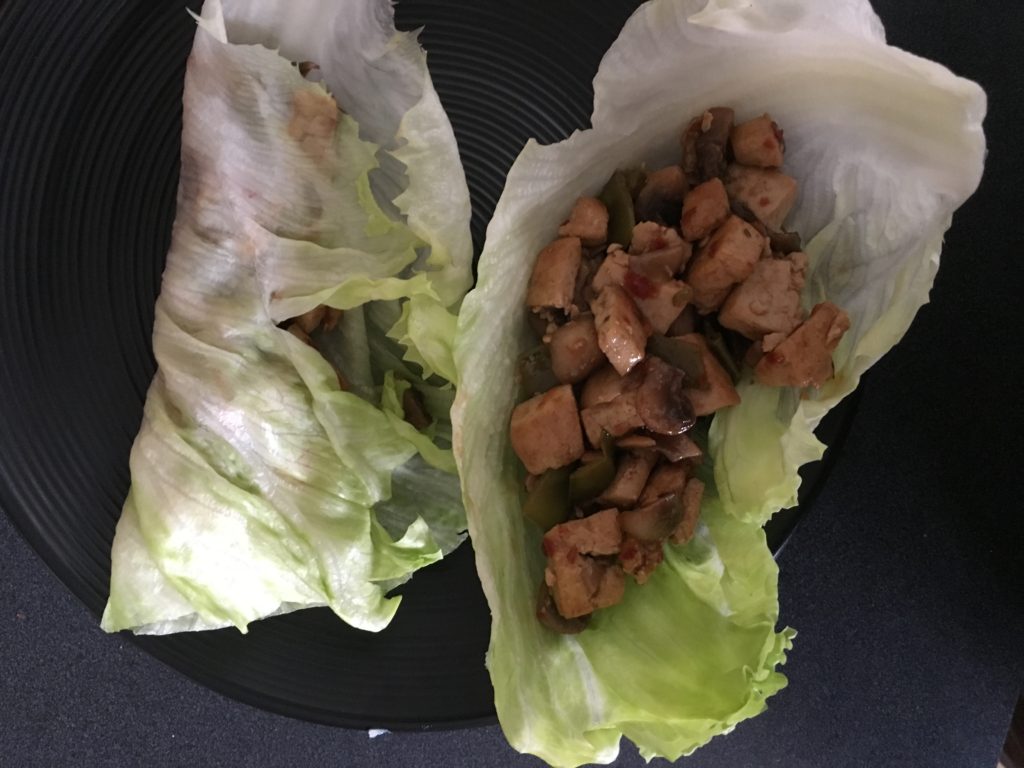 If any tofu is left over, eat with some nice/noodles the next day. Tastes even better!
According to how much heat you would like, you could increase the red chili flakes, and also adjust soy sauce according to how much salt you can take. Once you are low carb/keto, the tongue gets super sensitive to tastes, so I'd go slow first and add as I go along.
***
If you like this recipe and if you'd like to check out the other low-carb recipes I have, click the link below. This is part of the #AtoZChallenge that's running around blog circles this month and I've been making my way through the alphabet.
Other Low-Carb Recipes and The Alphabet ones
***