So here's the 7 in 7 pioneering post:
..and this is the Monday update, after week 1. The title of the post says it all.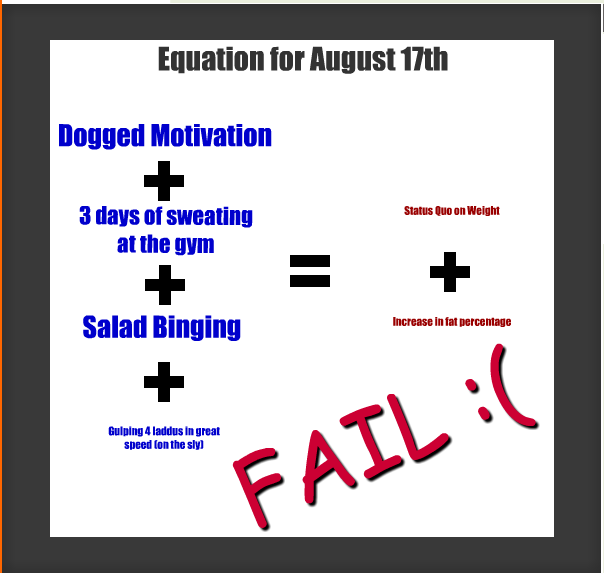 Been a bit low for a few different reasons and if I really needed an excuse (and not a reason) I did the Vara Lakshmi vratam (puja) last Friday and the boorelu came out excellent. So excellent that I had to eat a couple just to make sure it was me who made them. The filling, the outer covering, they were picture perfect, just that I didn't get a picture, coz I ate a few and then had to serve them all, and my leg was quite painful that day, Was losing my patience and physical stamina as I was dragging my feet around.
Yea, that's my excuse. There are a few other sadder reasons why I couldn't go to gym over the weekend (the knee's extremely weak now and am limping around which is being very hard on my psyche) and some more, but look at them carefully, and they just excuses. Not reasons.
Next week will get better? I really hope so. The doc better have some answers for me tomorrow. *pensive and tad depressed, just a tad, not much.*