This summer, three good friends are getting married. To different people of course, in case there was ambiguity in that line. All of them were blogging at one point in time (one sorta trudges along, one still writes well, while the other couple's given up completely) and that's how we got to become friends. Age nor distance mattered. We enjoyed each others experiences in words that we scribbled on our blogs with little to no inhibitions. Good old days they say of the '06-'07.
There was a rawness to the posts, to the comments. The blog world was still small, pure in many ways and sincere. An openness that stretched its arms wide and held one and all in equal honesty and trust. Friendships made during that period remained through the days, oscillating between silences, chats, phone calls and through a trust and warmth that crossed miles and bytes. Their comments at my space come easily back to me. I don't have to dive into the archives to feel their presence nor remember the laughs that we shared on our silliness, the strength that they conducted into me during my time of need, nor the support their voices held.
Over time, daily comments on each other's blogs reduced to chats that reduced further to emails to phone calls. Is reduced even a right word there? It is a graduation correct? I would believe so. Yes, let me clarify that it was the frequency that reduced while the closeness only graduated levels.
This evening's email conversation went like this with one:
what is your address? I would like to send an invitation….
Am so happy you thought of sending one to me. Really. 🙂
oi! what is this! How can I forget you and A? You are the one who helped.

🙂 It's all u silly. Wish you the very very best. Am so happy for you *hug
he he…, Did you just cry? Tell me Tell me… Man girls are so silly… I send one invitation and they start sobbing like a baby! tell me, did you just cry?
Yes. They didn't fall, kinda stuck in the throat. 🙂
:-)*hug

Nothing fantastic about that conversation, and no great flooring sentiments expressed, but it left me happy. Deliriously so too. You see, not only am a sucker for friendships and for what they stand, I also happen to value the bond of marriage and what it makes of a man and a woman.
Here was this guy whom I knew since 3 years ago who has changed from the nonchalant attitude throwing little brat to a responsible gentleman planning and working towards an ambitious career and life along with the lady of his dreams (whom he met right here on the blog). Can't imagine this but yes, the kid will be a married man this July.
Then I thought about my other friend who has been nothing but a darling in more ways than I can think of. There's a precociousness about her that am quite positive she is not aware herself, the one that is the cornerstone of her carefree attitude towards life and the stability of mind that she exhibits on demand. She ties the knot with her man in June and her unique wedding invite arrived in the mail yesterday as a pleasant sweet surprise.
And then, there's a girl becoming a wife in September who is sweet as much as she is patient, wise and sensitive.The more we spoke (infrequently as we came together when both got quite busy with our lives) the more I got to know her and just like that, she has risen in my eyes as an amazingly strong person and more so for her age.
This post here is dedicated to the three of you. Congratulations and God bless!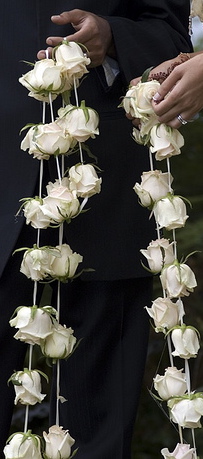 The husband and I enter our 16 years of life together this weekend. I reflect back to the institution of marriage, the sentiments and beliefs that we bring together at the start of the journey, the different routes and forms the expectations and opinions mold us into and then the foundation that holds us together despite it all.
Standing at this stage in life, (and not that am kidding myself into believing that I know it all) if there are a few things that I've learnt and one does tend to pick up things as we go along, is this:
The days immediately ahead will be heady. The excitement of togetherness and belonging is a drug you will get high on and may last a fairly long enough time. You will notice that people tend to change with days, times and situations. Many change together, some don't, some change in different directions. You may even tend to become the person that your spouse may not recognize anymore.
It doesn't matter in the grand scheme of things. What does matter however, is the bond one shares and will most likely share forver. It gets named differently at different stages in life and it takes different forms of expression, and no, one can't just throw it all under the word 'Love'. It can start as a fondness, as lust, as romance, as friendship, as simple love, affection, respect and regard and care, and ultimately land in fondness again!
Most definitely with time, one occasionally loses track and sight of each other, not intentionally, but due to the pressures and responsibilities one bears as a couple. Kids, parents, social pressures, careers and obligations. It's alright. It's alright to lose track, it's alright to fight and it's more than alright to find fault and get exasperated. It shows that you are tuned to the person enough to react.
Through this all, the only true things that will take your through many anniversaries and treasured memories is respect and tolerance. Respect for each other's opinions and for what you agree upon and to tolerate the ones that you don't agree upon.
You know what they say about life being a full circle? It is true. I believe that the husband and I have re-disovered each other after all these years, during the course of our extremely busy juggling lives we lead with demands weighing down on us in different directions. It's different now. It isn't the giggling 20 year old kind, but a sedate silent kind. The kind that you know that no matter what, this will stick.
Each stage is special in its own way. The sooner one accepts that change is inevitable and learn to adapt with all that comes your way, the pleasurable a relationship.