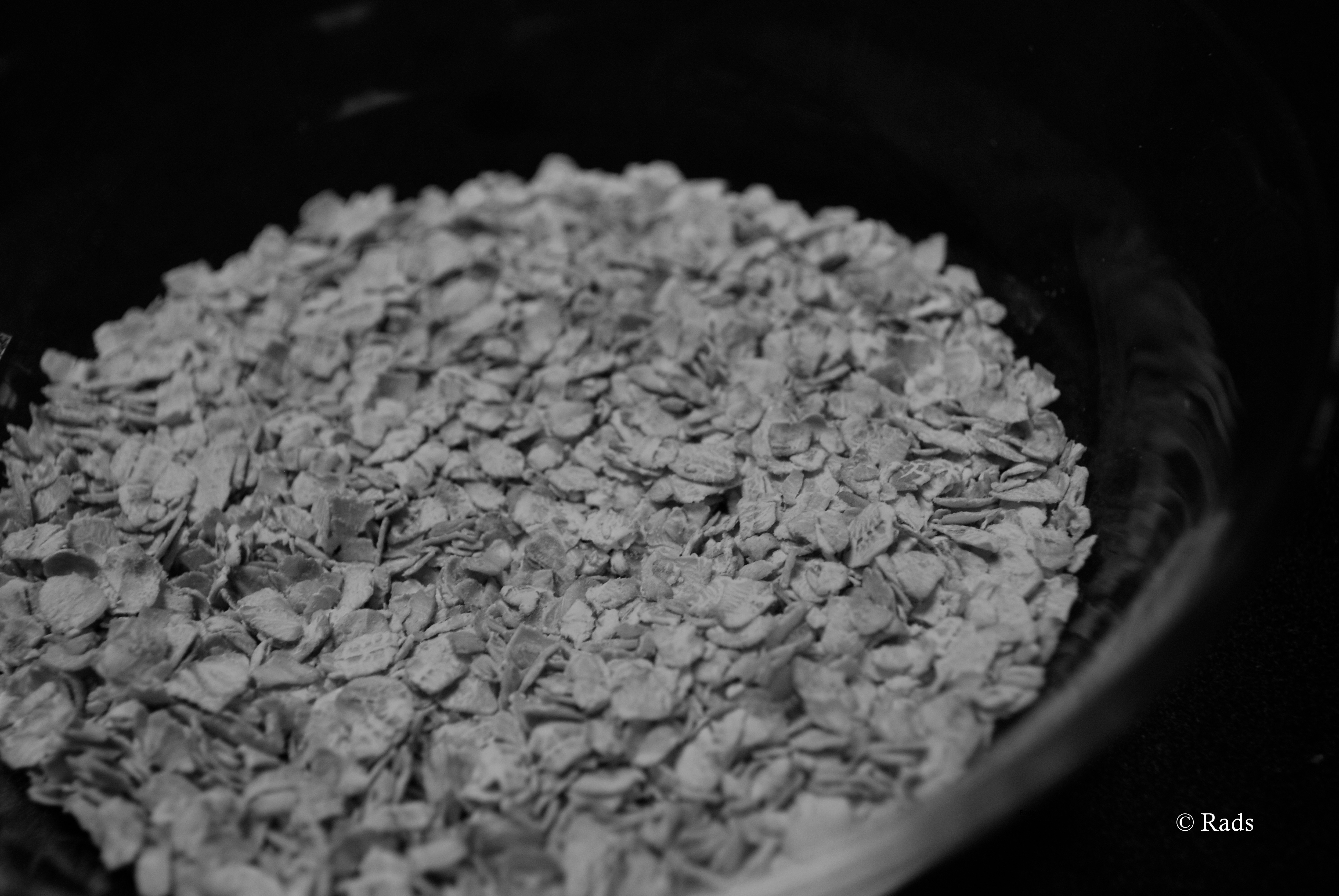 I lived a royal life
The menu included.
Pancakes with dripping maple goo
Belgian waffles topped
With blueberries and cream too.
Dosas edged in oil
Chutneys, sambar and potatoes boiled
Puris marched down the gullet
Along goes the cloying rasmalai ballet
The annual exam leaped at me
The doc arrived before I could flee
With a raise of the eyebrow
She scowled.
"Doc, It's these pants I swear!
They weigh a ton" I despair
"Meet your new friend: Oats"
"Coats?"
"No, Oats."
"Oh, like the one they feed the goats?"
"Yes dear, the very same."
"Could I bleat my way out?" I whined
At her receding behind.
I eat my oats
The variety boggles my mind
There's the dry kind
Then the goo a baby spits up
The one that's soured in orange rind
Bananas, apples and yogurt
Spiced with green chillies and cumin
The husband chided: It's all in your mind.
I now am the Celtic Irish
Eating the fibrous-protein by spoonfuls
"die LDL die"
Wallowing my way through the bowlfuls
My heart's a thumping
My sugar's a waning
Unheard and unseen, 
Sitting in it's silent dark cave
My 4 inch parched tongue is however,
Crying.