I was writing down a few events on my calendar and realized we are THIS close to summer. Figured, maybe it would be a good start to get some order and semblance into my days. Not just in activities, but to look inward and check on my nutrition, add a few good habits along, so that I have a good reboot and a fallback to start the summer. No other way to do it but to add things up slowly, get into a weekly add-on challenge. 8 weeks to a mindful you, me and whoever else wants to join in.
Winter's been so long and drawn out, that I have no hope for Spring to come in unrushed. We will land soon into the lazy frenzy that will define our hot summer days. Summer Solstice is on June 21st this year. It's about 10 weeks out, which gives us plenty of time to prep ourselves for the summer beaches and a time to unwind and soak in the warm weather while we laze with books in hand and have lazy strolls and eat breakfast for dinner.
Every few days I get a message, on Instagram (blog or twitter) and plenty questions on how to start Keto/Low Carb and a few more surrounding it. Most struggle with the start. Many ask what to add, how to change, what all to eat, and how much and how little, and what if and so on.
It's a LOT.
I'll be the first to admit that Keto is a beast. Not necessarily to understand, but to actually practice it is like facing a blank wall. The first few weeks are rough, and that's where most dropout. It's understandable even as to why this happens. You are asked to deny yourself pretty much everything you know as food. That's a WHOLE LOT.
When I started it, it was overwhelming but I pushed through. Over the last year, I've given it a lot more thought and realize things can be broken down into do-able chunks. I like to keep things simple, and am a believer of easing into any dietary change so that the body and mind aren't shocked by it, and the chances of failure are low. I am not saying this is the best way or the right way, but it has worked for me and for the ones I have helped over the past year.
8 Weeks To A Mindful You: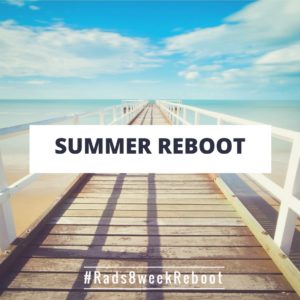 Starting May 1st week, we shall adopt one small change to our day/life and way of eating and by the time summer comes around, you will be a more mindful, cleaner, leaner and wiser person with respect to food and eating habits. A place where you will feel more in control of yourself, both in mind and in the body.
It will be a place where you will practice:
A Low Carb diet
Sugar-Free (or reduced) Foods
A place where you may decide to plunge into keto and have enough belief to make it a success, or you may want to stop there because you feel good and in a happy balance or you may even want to quit coz you have seen what this is and realize this isn't for you.
No one body is the same.

So, not everyone will experience the same changes or reactions.

It's you, your body and your mind BEFORE 8 weeks to AFTER
8-week Reboot
Am calling this a reboot, rebooting our system and bodies and allowing us to start from a place of tranquility and peace. We aren't removing as much as we are adding on. Every week, I will put out a post (here and on Instagram) that we will follow. They will be small, mindful tweaks that you will make in the way you eat or drink. Over 7 days you will focus only on that single task alone. The next 7 days, you will ADD a new tweak alongside the earlier one, and that's how we will continue on.
So, what do you think? Will it work? Of course yes!
Sign up here, so I can keep track of you and you won't miss a post. Instagram also works, but with the changing algorithm, one never knows when we are at its mercy and the feed gets messed up. The hashtag for this is simple #Rads8WeekReboot – I will use this to identify the weekly posts and whatever else I may add pertaining to the reboot. You may use this to join in or show how you are doing and I would totally love that.
Disclaimers & Caveats:
I am not a doctor or a nutritionist and all advice on here is for a general audience and not to be assumed as medical advice.
The 8 weeks is not a health program or even a strict KETO plan. It's a precursor to a Keto plan and will be primarily Low Carb
This is for a general audience and not specific to any kind of disorders like PCOS etc
It's a holistic approach to reducing inflammation and a guideline to cleaner food habits.
***
Vegetarian Keto Menu Plans:
If you would rather have an idea of the keto foods and jump right in, I have guideline menu plans. I say guideline because the macros are not calculated, which is a lot more exact science and there is no one size fits all once you start going down that route.
***
Let me know if you are joining in, would love to know the folks I can help in any small way, maybe I will learn from you more! <3
Weeks to follow along: